In a couple of weeks the 10th generation Intel Core desktop processors will be available together with LGA1200/Z490 motherboards. Despite the fact that the corporation has already introduced more than three dozen CPUs, at first the range of Comet Lake-S chips available for purchase will be limited.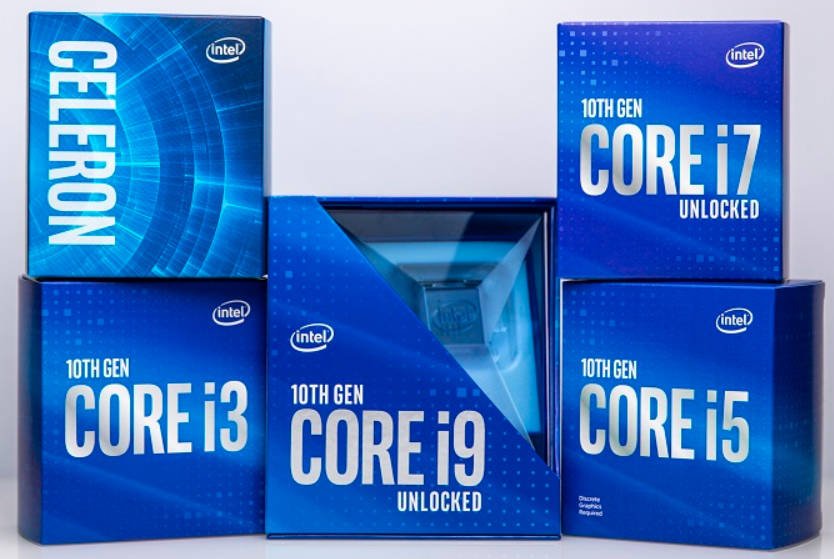 According to the TechPowerUp web resource, the "first wave" will include only processors with an unlocked multiplier. We are talking about Core i5-10600K (6 cores/12 threads, 4.1/4.8 GHz), Core i7-10700K (8 cores/16 threads, 3.8/5.0 GHz) and Core i9-10900K (10 cores/20 threads, 3.7/5.1 GHz), as well as their modifications with the video core disabled. Thus, the most interesting in terms of price/performance Comet Lake-S solutions will have to wait a little longer.
Along with the start of sales, the ban on publishing reviews of new products will fall.  Technical specifications and recommended prices of 10th generation Intel Core processors for desktop PCs can be found here.