In the next couple of years the AMD company will send to rest the platform-longevity AM4. Its formal debut was in 2016 together with 28nm Bristol Ridge processors for the OEM segment. However, for many fans of "iron" acquaintance with it began in March 2017, when AMD released the first chips Ryzen.
Together with the transition to a new socket, the "red" are planning to implement DDR5 memory support. This will happen in the server segment by the end of 2021. EPYC (Genoa) processors will receive the Socket SP5 design and will lose backward compatibility with the previously released boards.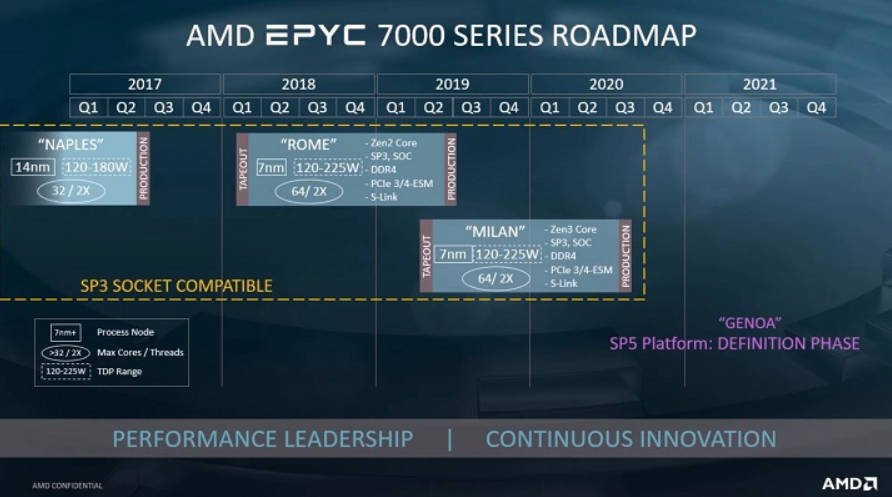 According to AMD roadmaps, its desktop processors will "befriend" with DDR5 memory only in 2022. The debut generation of CPU for the hypothetical platform AM5 will be made on microarchitecture Zen 4 and will bring support for USB 4. At this time, the PCI Express 5.0 interface will remain the domain of the AM4 server platform, while consumer CPUs will be limited to PCI-E 4.0.
AMD hybrid chips, scheduled for release in 2022, will also work with DDR5 memory, and in the mobile segment – with LPDDR5. As before, in terms of architecture APUs are one generation behind CPUs. At the moment of transition to a new socket and DDR5 memory they will use Zen 3+. No information has been received about the graphics subsystem.
Source:
Gamers Nexus