This year, Intel plans to update its product line in the budget segment with the introduction of energy efficient processors codenamed Jasper Lake. As their predecessors, Gemini Lake and Apollo Lake, the new products will find application in low-cost notebooks, mini-PCs and other embedded equipment designed for basic computing tasks.
The discovered prototype of Jasper Lake operated with four cores without multithreading support. The operating frequency was less than 1.1 GHz, but the SoC release models would certainly be able to dynamically accelerate to 3 GHz or higher within their thermal envelope. In addition, the test platform included 32 GB of DDR4 SO-DIMM memory and ran on Windows 10.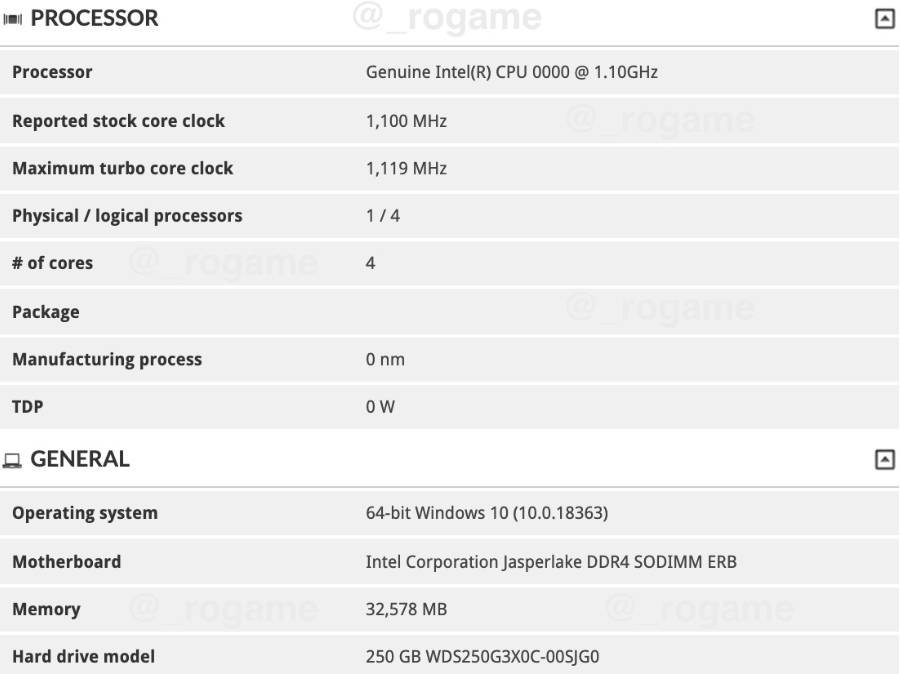 According to the available information, Intel Jasper Lake chips will be manufactured on 10nm process. They use the new Tremont microarchitecture, offering on average one third better performance than Goldmont Plus in Gemini Lake. In addition, Jasper Lake will surely receive an updated graphics Gen11 (similar to Ice Lake), an optimized L2 cache and an optional L3, which has never been in the "atomic" chips family before.
Source:
rogame