One of the main "chips" of GeForce RTX video cards is the Deep Learning Super Sampling (DLSS) smoothing technology, which uses tensor kernels as part of Nvidia Turing GPUs. It is designed to increase overall performance and complements the ray tracing in games, allowing you to compensate for the drop in fps. Unfortunately, the initial implementation of DLSS left much to be desired and was criticized by gamers for excessive "blurring" of the image.
Today, Nvidia officially introduced DLSS 2.0 technology. Advanced smoothing Deep Learning Super Sampling minimizes graphic distortion, and in some cases, even improves the clarity of the original image. "DLSS 2.0 offers half-pixel image quality with native resolution," says Nvidia.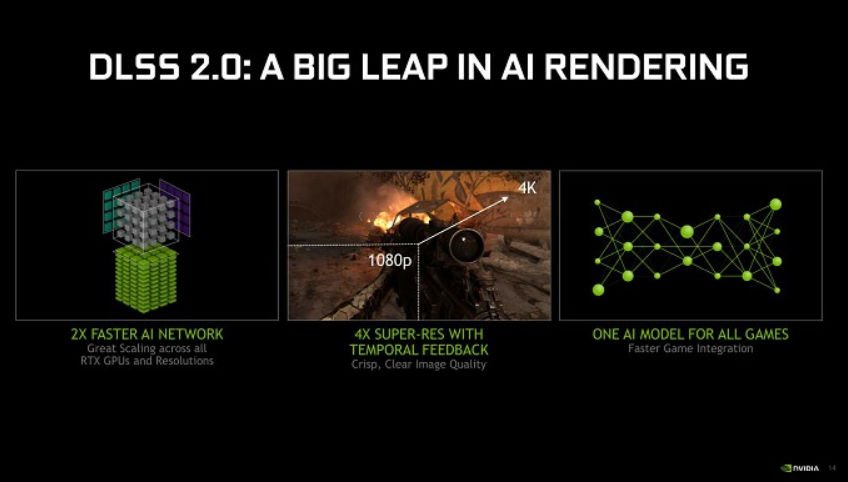 Implementing DLSS in a specific project no longer requires training the neural network on a supercomputer. Nvidia has created a universal neural network, so video game developers will take much less time to integrate this technology. Algorithm processing on tensor kernels is now twice as fast, and users can use three DLSS 2.0 modes: performance, balance, and quality.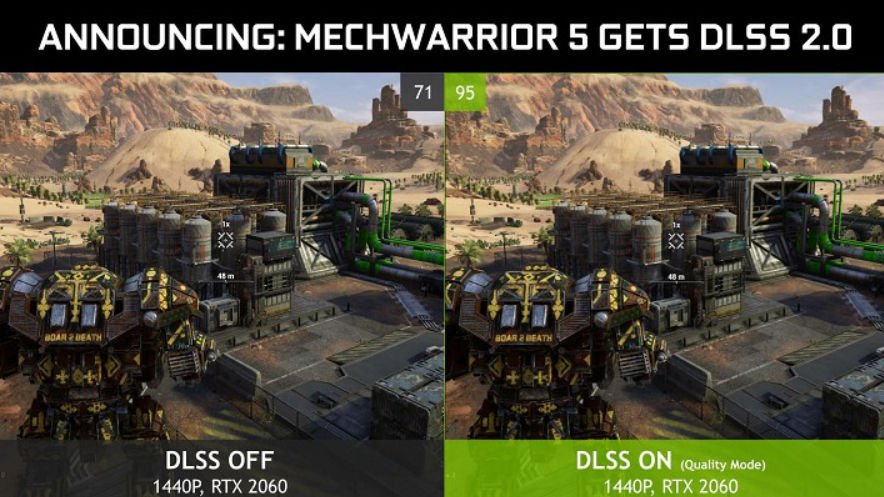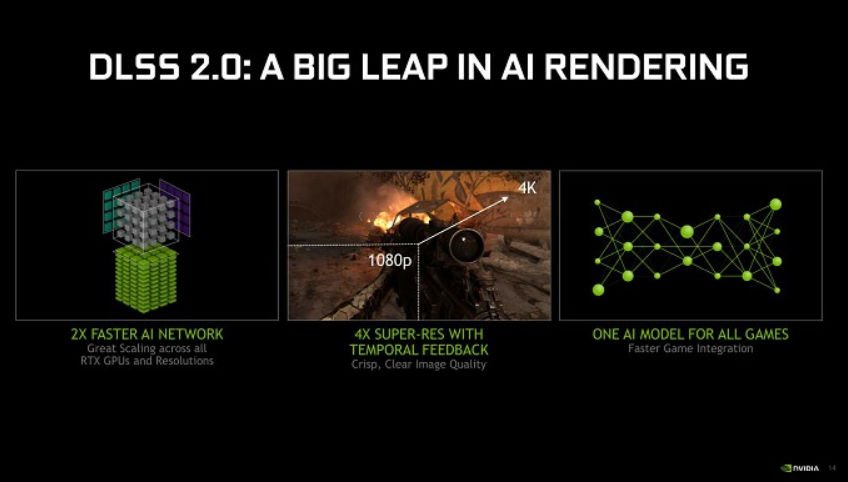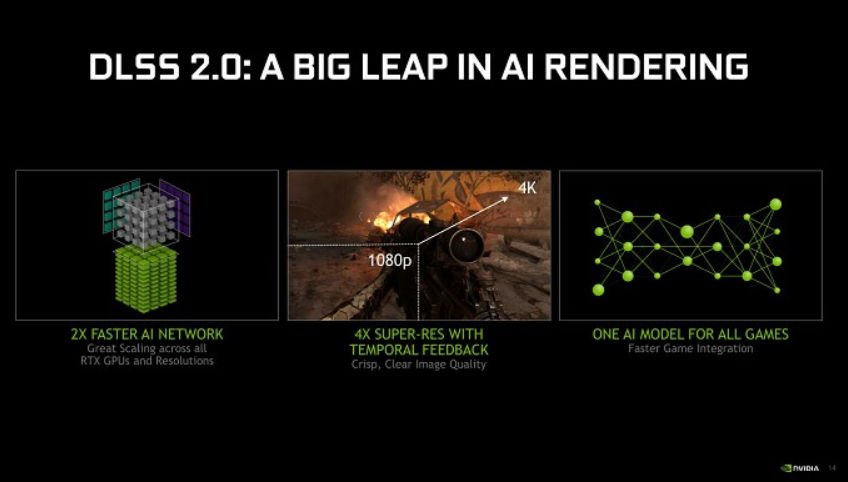 The first games to feature Nvidia DLSS 2.0 anti-aliasing technology are Deliver Us The Moon, Wolfenstein Youngblood, MechWarrior 5: Mercenaries, and Control.