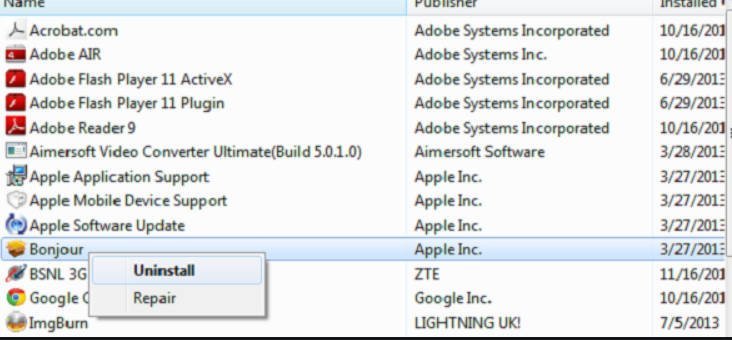 Some users are faced with the issue of the "Bonjour Program or  Service" running in the background. Bonjour service is associated with Bonjour program , which is built into Apple's operating systems, such as iOS and macOS. The Bonjour application is used to detect shared devices on the local network. Bonjour service also allows the application to configure the network without any configuration. This application is not part of the Windows preinstallation, and it is installed, like normal other programs from other manufacturers, with its components and services.
Do I need Bonjour program and can I remove it?
If you did not install the Bonjour program for Windows yourself, it was probably installed with an application that required Bonjour functionality. This means that if you remove the program from your computer, some applications, such as iTunes or Safari, may stop working.  However, if you are not using any Apple-related application, and are sure that it was installed incorrectly, then you can easily remove the Bonjour program.
Go to Settings> Apps> Applications and Features> on the right, find the Bonjour program, Bonjour print service and Apple Software Update in the list and delete them. These are three related applications.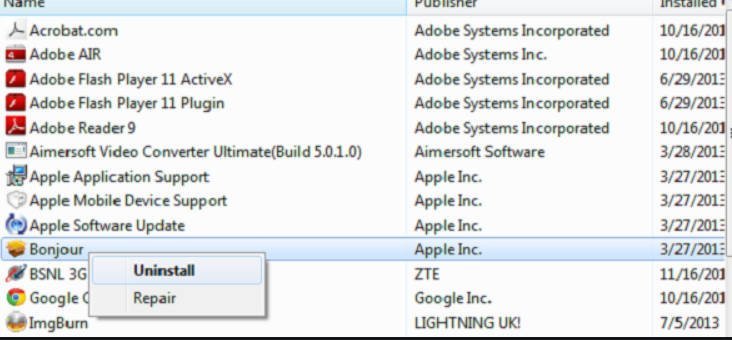 Related post : How to change the keyboard shortcut for changing the language in…
If the program was not completely uninstalled or a failure occurred and the Bonjour service is present on the Windows system, then it can be deleted or stopped.
Press Win + R and enter services.msc.
Find Bonjour Service and double-click it to open the properties.
In a new window, select the startup type disabled and click stop.
In the above way, the service will no longer work, but suddenly you want to completely remove the Bonjour service from the list? Then open a command prompt as administrator and enter:
sc delete Bonjour Service