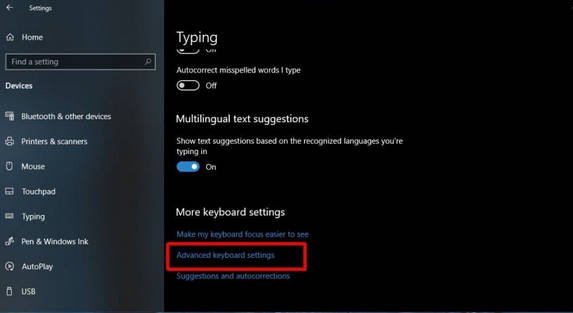 Windows
Windows 10
How to change the keyboard shortcut for changing the language in Windows 10
Change the keyboard shortcut for changing the language in Windows 10
Windows 10 supports multiple input languages. You can add as many languages ​​as you want and switch between them using the keyboard shortcut Alt + Shift left. It may be that it is not convenient for you to press such a key combination to change the language, or you have a conflict with any program in which these button combinations work for your needs. The reason may be much greater. You can set a custom keyboard shortcut for changing the language in Windows 10.
How to change the language layout of the keyboard in Windows 10
Step 1. To assign your own combination of buttons for changing the language in Windpws 10, instead of Alt + Shift, go to "Settings"> "Typing" then click  on the right "Advanced keyboard settings."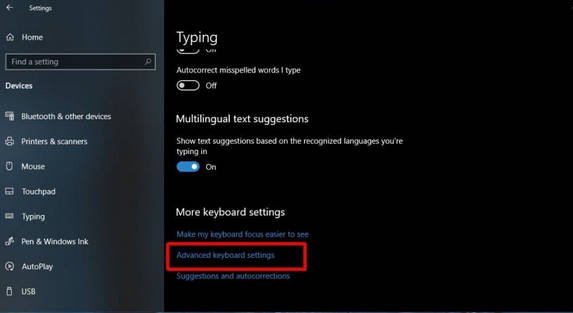 Related post : How to add extra hours to Windows 10
Step 2. Click on "language bar options", in a new window, go to the "Advanced keyboard settings" tab and click "Between input languages". Click the  Change key sequence button, select the new key, and click OK.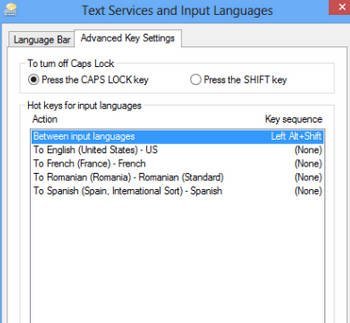 Related post : What are these User32.dll, Hal.dll, Kernel32.dll files