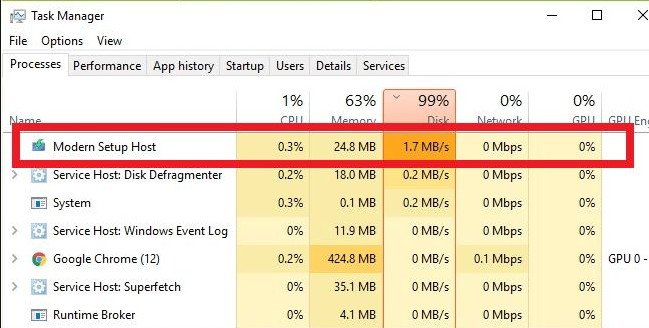 Modern Setup Host (SetupHost.exe) is a Windows 10 process that starts and runs in the background when system updates are installed. The SetupHost.exe process itself is located in the $ Windows.BT folder and serves to prepare the PC in order to install updates in the future.
Modern Setup Host High Disk – What To Do?
1. Modern Setup Host can load Disk, Processor or Memory. This is due to the fact that the Windows 10 update has come and you just need to wait for the end of the full process. In the future, the process will stop working and the load on the components of your PC will subside. I recommend waiting 3-4 hours, as updates can be large, and the Internet and PC performance are weak, which can significantly increase the period of the entire full cycle. If this did not help, then let's proceed to the way to solve the high load of SetupHost.exe on the Windows 10 system.
2. If you urgently need to reduce the load on Wundows 10 with the Modern Setup Host process, you can disable the Windows Update service. You must understand that this is a temporary solution.
Press Win + R and enter services.msc to open services.

Double click on the Windows Update service.

Select the startup type "Disabled" and click "Stop".

Click Apply and OK.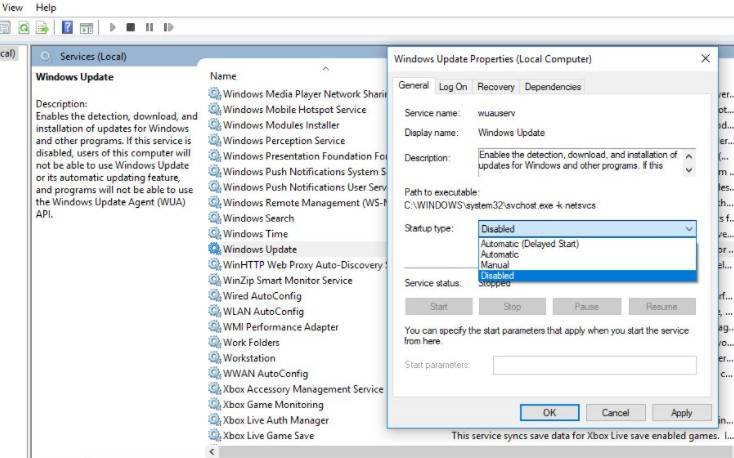 Wait 1 minute, if the load has not slept, then restart the PC.
3. Press Win + i and select "System"> "Notifications and actions"> on the right, uncheck the box "Get tips, hints and tips when using Windows".\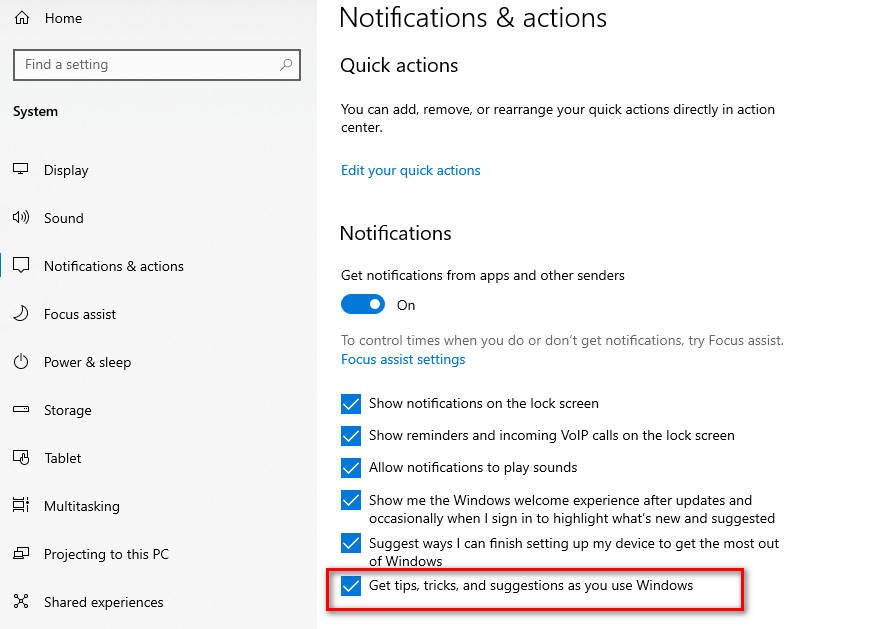 4. Press Win + i and select "Personalization"> "Start"> on the right, disable the item " show suggestions in start ".