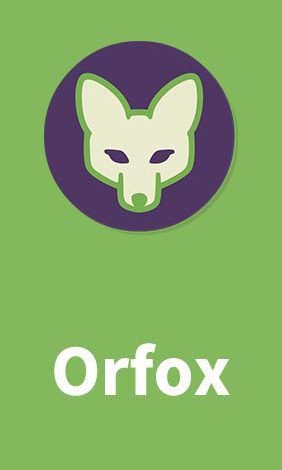 Browsers
How to Download Orfox on Windows
Orfox isn't as popular as Chrome or Safari but it has a lot of users who solely rely on this browser for private and safe browsing. Based on the source code of the Tor browser, along with few improvements, Orfox works perfectly with your Android devices. Of course, it could be a perfect replacement for Firefox as well because of the functionalities Orfox browser has.
That being said, let's explore Orfox in detail so that you can use it in a better way and keep all your data safe & secure.
How Does Orfox Works?
To get Orfox working, one has to download the Orbot app which is considered as a proxy app of Tor browser. Once the Orfox starts using the proxy app of Tor, aka, Orbot, it decentralizes the user's data to anonymize the browser activities.
Why Use Orfox?
A different set of users opt for Orfox for various reasons. Some might want to hide their internet activity or some might want to hide the location or a few might want to get rid of annoying native advertisements that are purely based on your browser history and location. Especially, journalists use such browsers to make sure that they are anonymous while writing or reporting something which can create a huge mess. According to a report by Telegraph UK, it revealed that Tor-based browsers are also used for criminal activities.
So, it's completely up to you that in what activities or purpose you're going to use Orfox browser on your respective devices.
How to Run Orfox Smoothly?
Installing Orfox is pretty simple but maintaining the connection secure and private is something that most users fail. As Orfox depends on the Orbot app (Tor-based), it is important to launch the Orbot app before you launch Orfox. This ensures that Orfox works with the NoScript feature which is essential to block unwanted scripts and increase the security protection of your device and data.
How Orfox is Different from Firefox?
Orfox has a set of features that pretty much resembles Firefox but it's a bit different when it comes to security and anonymity. This browser doesn't require location permission, microphone access, camera access, contacts access, etc when you browse on an Android device. All the java scripts running on HTTP communication are passed through Orbot's HTTP proxy, meaning, you're safe from all anonymous trackers. Moreover, auto video play and audio play are also controlled in the Orfox browser.
Orfox is a VPN Too!
Apart from all the above-discussed features, Orfox acts as a VPN too with the help of the Tor network. Whenever you visit a website or use an application on your device with Orfox, the traffic passes through the Tor network which is VPN in itself. So browsing data is completely safe along with location anonymity.
Now that you've got enough idea about what is Orfox and how it works, let's now check the guide on downloading Orfox on Windows computers or laptops.
Guide to Download Orfox for PC using LD Player
LD Player, though appeared late in the emulator world, has gained a lot of trust from users with its unmatchable speed. You can use this emulator to get Orfox on your PC. So, let's get started with the process of Orfox download for Windows 7, 8, and 10.
#1. Download LD Player from here on your Windows computer or laptop.
#2. Install the emulator on your PC and launch it once the installation process is completed.
#3. Sign in using your Google account or create one if you aren't having any.
#4. Once done, head over to the Google Play Store icon from the home screen of LD Player and search for Orfox. But make sure you first install the Orbot app as well using this same guide.
#5. If you don't find Orfox on Google Play store, use the APK file and sideload it on the LD Player Android emulator.
#6. Once the app or APK file gets installed, launch the Orfox app and enjoy the world of browsing security and anonymously.
That's how simple it is to get Orfox on any Windows version. Download it right away and feel free to browse the way you want!