If Google Chrome does not connect to the Internet and constantly displays an ERR INTERNET DISCONNECTED or ERR INTERNET DISCONNECTED error message, these recommendations will help you fix this problem.
Guide to fix ERR_INTERNET_DISCONNECTED error
1. Restart the router
This is the most common way to solve this problem, which you can try. Sometimes your router can cause this problem, and all browsers, including Google Chrome, can issue similar error messages without having an Internet connection.
Turn off your modem, router or router for 1 minute, then turn it back on.
2. Check the IP address if using a Wi-Fi router
If you have recently reset the default settings of your Wi-Fi router or started using it over WiFi, you should check two things. First, you need to enter a valid IP address in the control panel of the router. These IP addresses must be provided by your ISP. Secondly, you need to check whether the "Obtain an IP address automatically" is set or not.
To do this, click Win + R and enter ncpa.cpl.
See also :How to fix Google Chrome black screen issues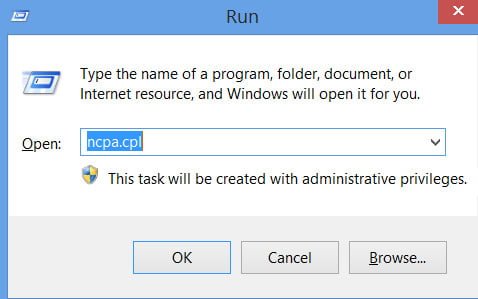 Right-click on Ethernet, local or wireless network, select "Properties".
Highlight IP version 4 (TCP / IPv4) and click "properties".
Now make sure that the IP address and DNS servers are obtained automatically.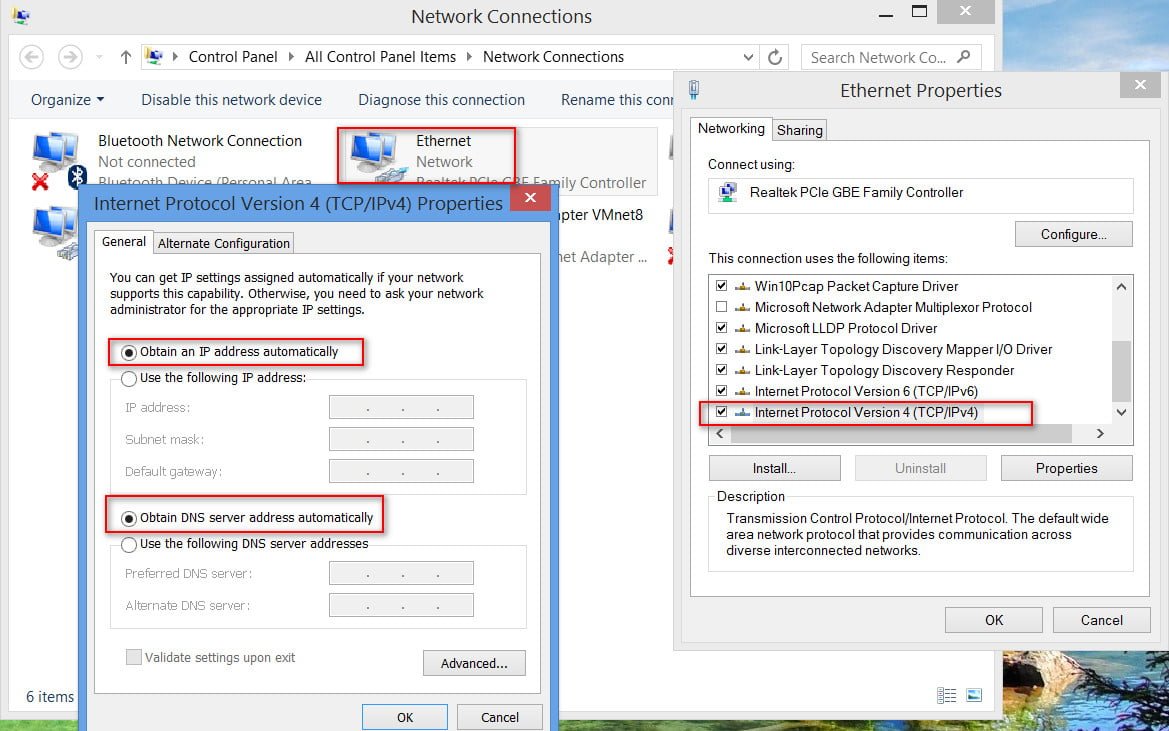 Related post : How to fix Google Chrome black screen issues
3. Scan a computer for viruses and adware
There is a high probability that your system was infected with malware or adware. As a rule, adware causes such a problem. You may need to scan your computer with a reliable antivirus, scanner and adware removal tool (Bitdefender Adware Removal Tool).
4. Cancel proxy server
In many cases, adware and malware add their own proxy server to the system so that it can redirect your web pages to another location.
Open the browser properties by typing in the search "Internet Options". In the window that appears, go to the "Connections" tab, below click "Lan Settings" and uncheck the "Use a proxy server for local connections" checkbox. Save the changes and check if your problem is solved.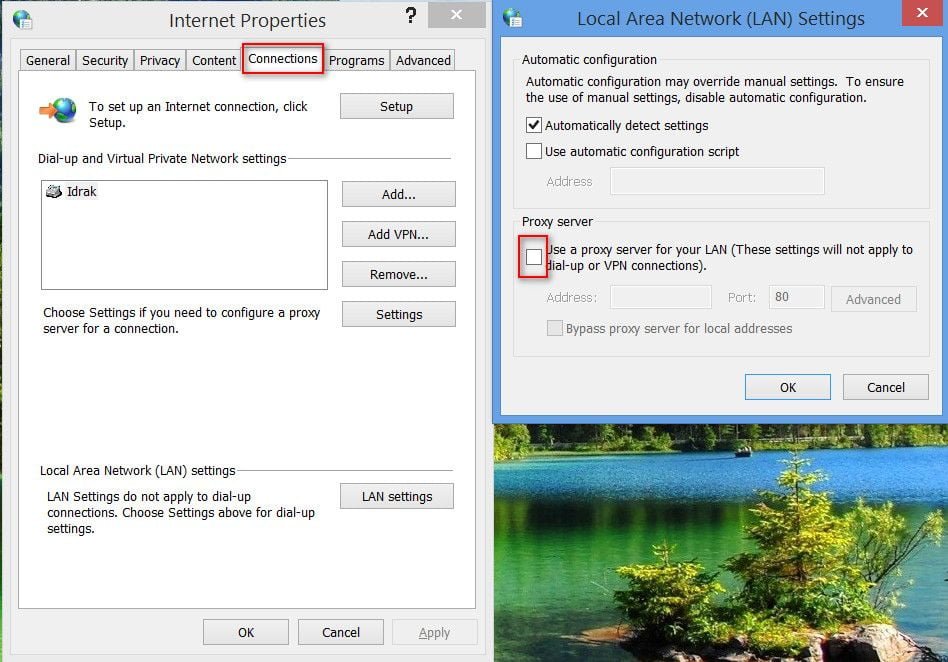 Related post : ERR QUIC PROTOCOL ERROR error in Google Chrome
5. Temporarily disabling proxy, firewall and anti-virus software.
If you are using a custom proxy server as a whole, you should temporarily disable it. Do the same with your firewall and antivirus software.
6. Disable related extensions with a proxy or network profile.
There are many proxy extensions for Google Chrome and Yandex browser. If you are using an extension, try temporarily disabling them. Moreover, some regular extensions can manage your network profile or internal proxy usage.
 To find out and disable them, type in the browser line chrome://settings/, expand the advanced settings and go to the System label. Here you should find an extension that uses a proxy server inside Google Chrome. If this does not help and the error ERR INTERNET DISCONNECTED appears, then move on.

Related :ERR_TUNNEL_FAILED Error in Chrome
7. Clear browser data and reset Google Chrome.
To get started, enter this URL in Google Chrome – chrome://settings/clearBrowserData and go to the "Advanced" tab. Check all the checkboxes and select All time, then simply click "Delete data".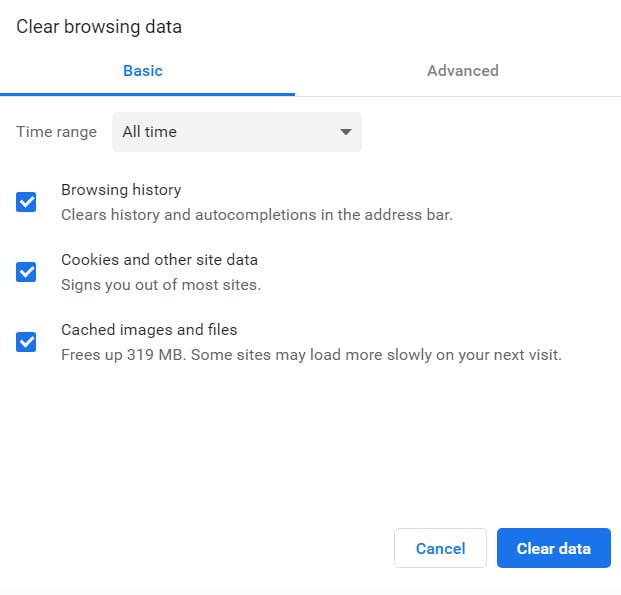 Related post : How to Delete Saved Passwords on Every Browser
If this does not solve your problem, you should consider resetting your Chrome browser. To do this, enter the following URL in the address bar – chrome://settings/ and expand the additional settings at the very bottom. Now scroll down until the Reset option restores the default settings.