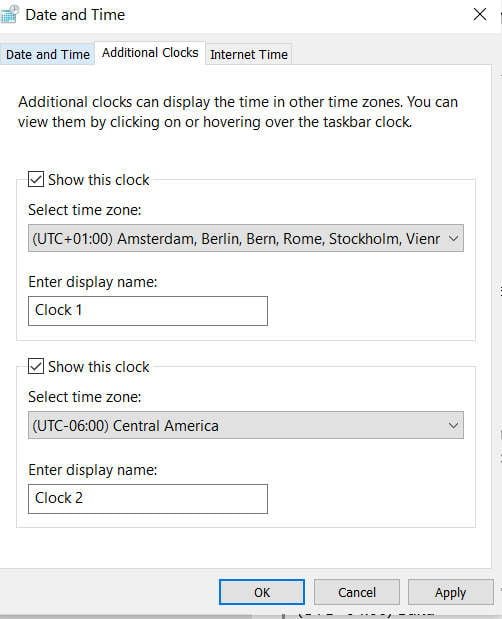 Additional hours in WIndows 10 can come in handy if you need to contact relatives who, for example, live in Amsterdam, and need to know the exact time of Central America so that you don't call them late at night. Maybe you need additional hours for a business, for example, to know the time in the USA, since the whole business of companies is there. For example, I follow the time of the United States and read the news when Microsoft wakes up, what new has it released, and what new errors have appeared in Windows 10. Let's see how to add a second clock in Windows 10.
Add a second clock in Windows 10 without third-party programs
Go to Settings> Time and Language> Date  and Time> on the right, find Add clocks for Different Time Zones. In the new window, go to the "Additional hours" tab and check the box "Show this clock", then specify the time zone of the country that you need. You can display two hours + your time. You can also add a description.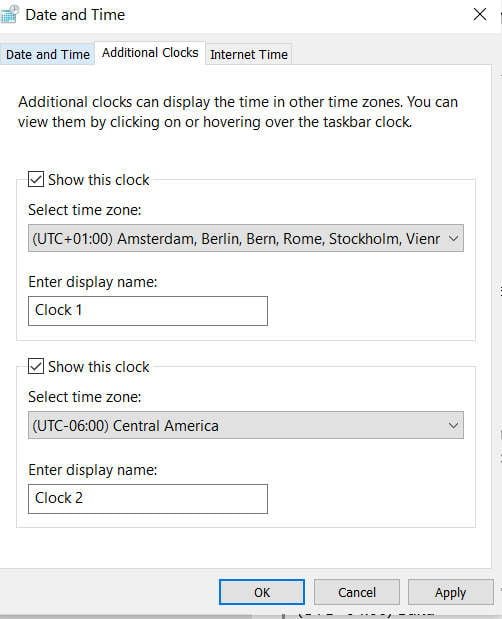 Related post : What are these User32.dll, Hal.dll, Kernel32.dll files