Fix WHEA_UNCORRECTABLE_ERROR error in Windows 
Users often encounter a situation where the screen turns blue and the machine restarts or shuts down abruptly. On a blue screen, you see an error named Whea Uncorrectable Error in Windows 10. Sometimes an error code of 0x00000124 may be indicated. This error indicates that Windows has encountered a hardware failure. This article presents various solutions to this problem, let's look at how to fix the Whea error, but for a start, let's find out the reasons.
Causes of Whea Uncorrectable Error in Windows 10:
Low CPU voltage.

Damaged equipment, such as hard disk and RAM.

Driver conflict.

Overclocking can cause such an error due to heat.
How to fix the WHEA_UNCORRECTABLE_ERROR error in Windows 10
1. Check for updates
Press the key combination Win + I to open the "Options" and select "Update and Security." On the left, select the "Windows Update" column, then on the right, click on "Check for Updates."
2. Disable overclocking from BIOS
Disabling overclocking in your BIOS is an effective way that can fix the WHEA_UNCORRECTABLE_ERROR in Windows 10. You need to go into BIOS and disable overclocking. There are many types of BIOS and they all have a different location and name settings. Therefore, it will be easier for you to google the BIOS mark in google-pictures, and see where overclocking is disabled.
The usual parameters that you need to go to in BIOS are Performance> and disable Overclocking. Save the settings and restart the PC.
If you have not figured out how to disable overclocking in the BIOS, then the best option would be to reset the BIOS to "factory settings".
3. Enter safe mode and check for drivers.
Step 1. The first thing to do is to boot in safe mode. Refer to the complete guide on how to enter Windows 10 Safe Mode.
Step 2. After you have booted into safe mode, press Win + R and write devmgmt.msc to launch the "Device Manager".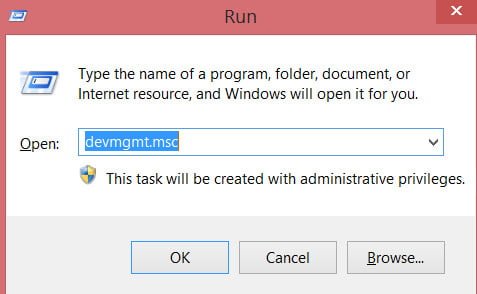 Related post : Computer (server) time lost after shutdown / reboot
Step 3. In the list of drivers, one by one, right-click on the driver and click "Update Driver" in the context menu. After clicking on the "update driver" window will appear in which select "Automatic search for updated devices." After the work done, restart the PC and check if the WHEA_UNCORRECTABLE_ERROR error with the code 0x00000124 in Windows 10 is fixed.
Related :FIX A DPC WATCHDOG VIOLATION ERROR IN WINDOWS 10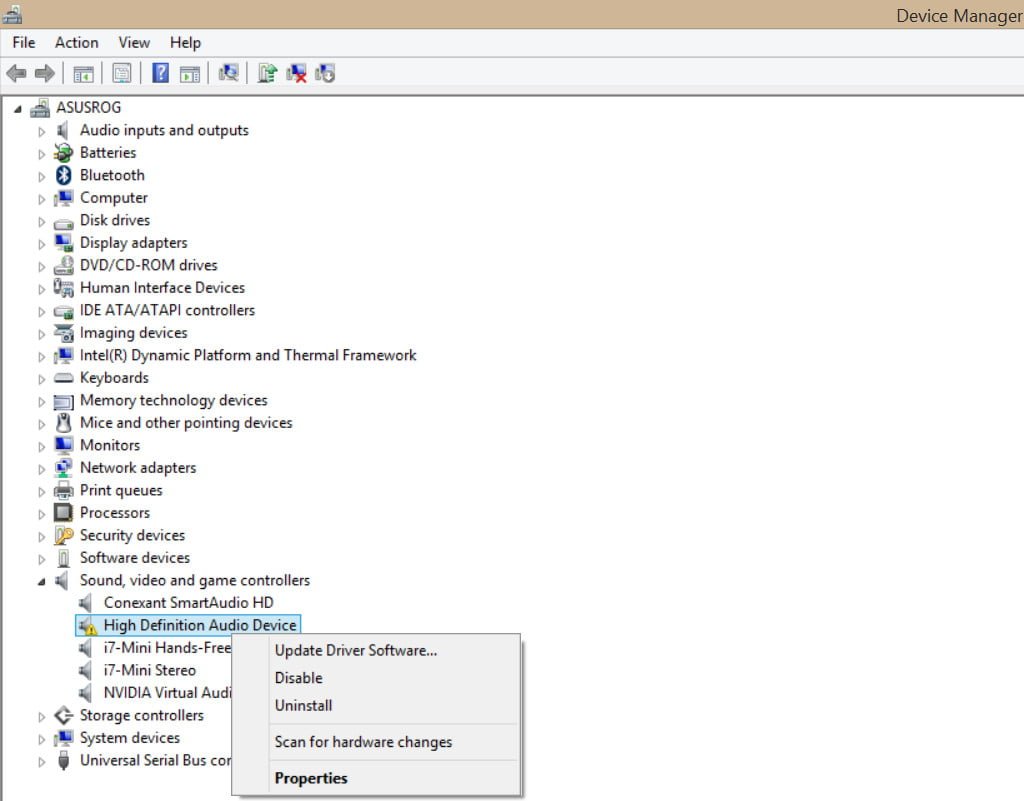 Related post : Touchpad not working on a laptop? 5 ways to solve…
4. Check for hardware problems
Step 1. Type in the search box "Command line" or "cmd", right-click on it and select "run as administrator".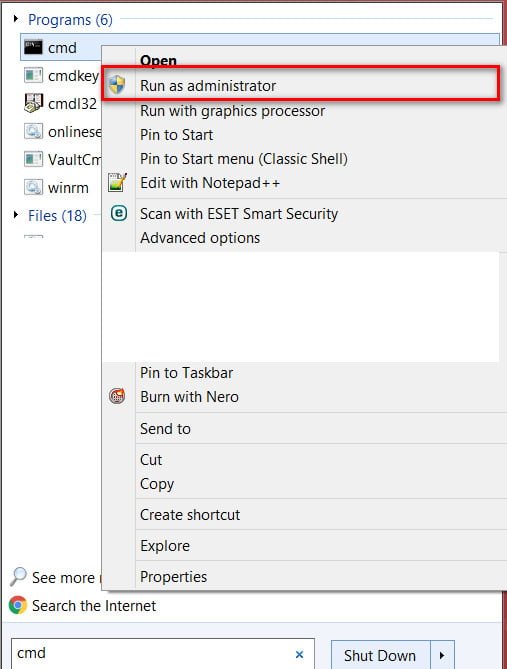 Related post : How to take a screenshot in laptop or computer?
Step 2. Next, we will use the Check Disk Utility tool to check and repair the hard disk. On the command line, enter the command chkdsk C: / f / r / x, where "C:" is a local drive with Windows installed. The process may take considerable time, and then restart the PC.
5. Run Windows Memory Diagnostics
Step 1. Press the combination of the Win + R buttons and enter mdsched.exe to start the diagnostics of the RAM.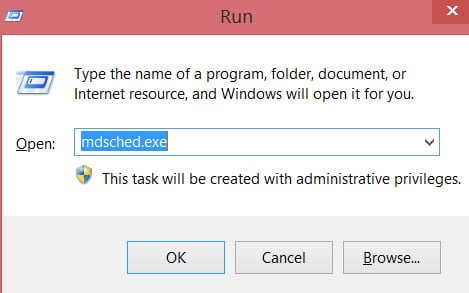 Related post : Mapped Network Drives issue in Windows 10 version 1809
Step 2. Next, select "Restart and check." Your PC will reboot and will diagnose the RAM for errors, if the tool detects any errors, it will notify you about it. See the full RAM Diagnostics and Error Detection Guide. I hope you fixed the blue screen with the error Whea Uncorrectable Error in Windows 10.