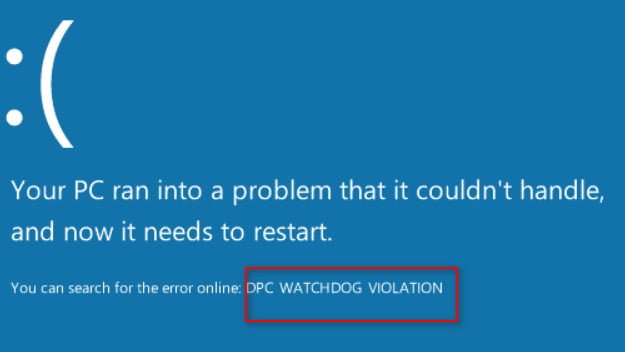 Are you experiencing a  DPC watchdog violation in Windows 10 April 2018 (1803) when you are in high gear? This often occurs when trying to watch videos on the Internet. Many users complain of this blue screen BSOD error since Microsoft released version v1803. This is usually due to a compatibility issue with any particular devices. In some cases, the problem occurs when device drivers are installed incorrectly or have outdated drivers. Windows provides an update to fix this problem, but does not completely fix the problem. Thus, you may need to perform other workarounds to correct this error.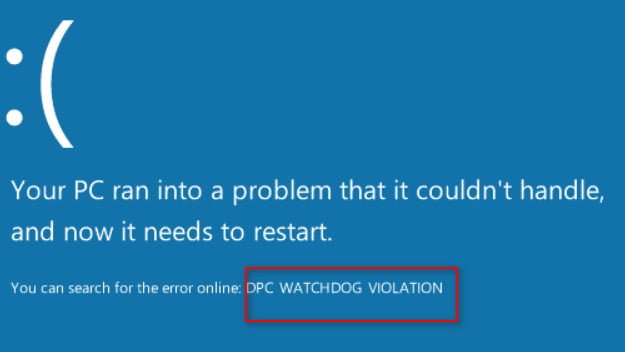 Related post : Change user password in Windows via command line
What to do and how to fix the DPC Watchdog Violation error in Windows 10
Run disk check

Uninstalling Synaptic Default Drivers

Update IDE ATA / ATAPI Controller Drivers

Update SSD firmware

Check hardware and software compatibility

Launch Event Viewer
In most cases, the blue screen of death indicates a problem with the disk. Therefore, first you need to check the system files for errors with the SFC.
Run a command prompt as administrator. To run it as an administrator, press Win + R and type cmd, then press Ctrl + Shift + Enter.

At the command prompt, type the following command chkdsk / f / r.

If you are asked to confirm, then press the Y button.

The process of checking and restoring system files may take a long time, you can drink tea.
2. Remove Synaptic Default Drivers to fix DPC Watchdog Violation Windows 10 error.
Synaptic drivers can cause such problems. In this case, removing them may fix the problem.
Click Win + R and enter the devmgmt.msc command to open the device manager.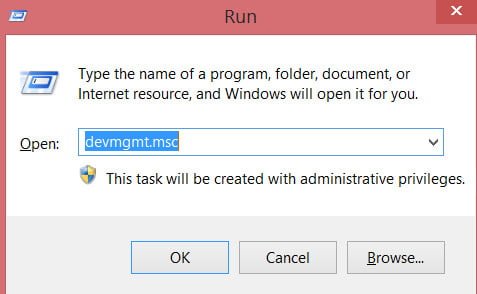 Related post : How to disable pop-up push-notification sites in browsers
Now locate the mouse and other pointing devices from the list and double click on it to expand.

Next, right-click on the Synaptics PS / 2 Port Touch and select Remove devices.

Restart your computer or laptop, and the system reinstall the mouse drivers and the error should disappear.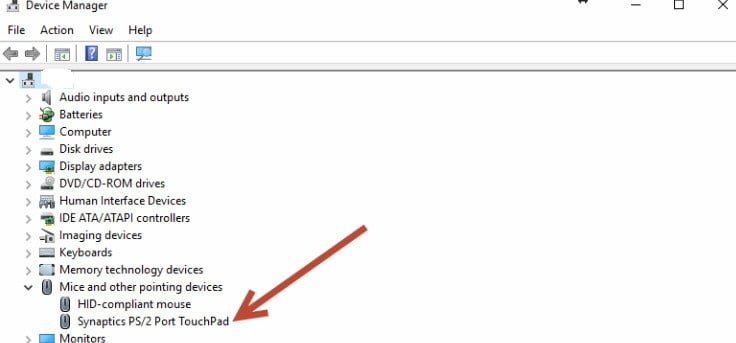 3. Update IDE ATA / ATAPI Drivers
Right-click on the start menu itself and select "Device Manager" from the list.Then select Update Driver software.You can u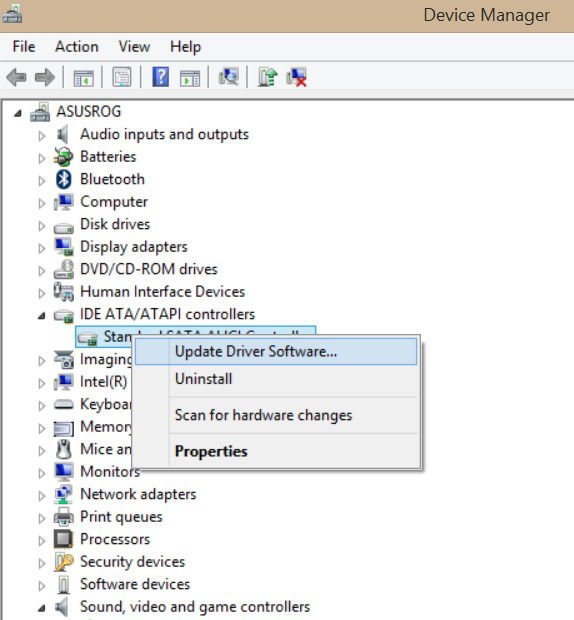 You can update driver  automatically or manually from my computer.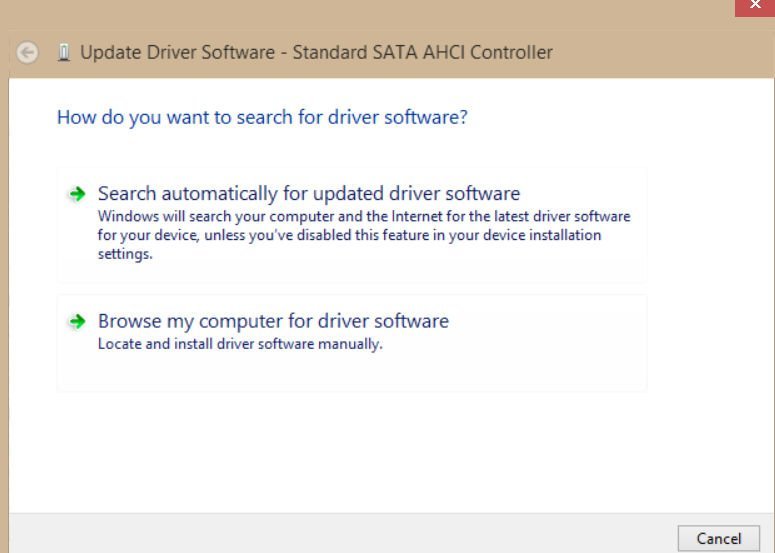 Related post : How to enter the safe mode of Windows 10
4. Update SSD firmware
Incompatible SSD firmware may also be a possible cause of a DPC Watchdog violation in Windows 10. In this case, you need to update and install the same as above with SATA AHCI.
Go back to the device manager in the ways described above.

In the device manager, expand the drives section and right-click on your SSD, then select Update driver.

Update the driver manually from the list of available ones, as described above with SATA AHCI.
In addition, you can download the driver from the official website of the manufacturer by searching Google,Bing or Yandex.
5. Check hardware and software compatibility
Incompatible equipment may be responsible for such an error.
Hardware compatibility
If you use multiple external USB devices on your computer, disable them all. Then restart the computer and connect USB-devices one by one. Thus, check all devices that have been connected. If you encounter this problem for certain hardware, then it was responsible for the violation of DPC Watchdog in Windows 10. In this situation, update the faulty device driver.
Software compatibility
Sometimes a particular software can cause this type of error. If this problem you have recently, try to remove recent programs or update them. If you are not sure what to do, then System Restore can help you in this case.
6. Run the event viewer
Running Event Viewer will help you find out the culprit behind the DPC Watchdog error in Windows 10.
Press the key combination Win + X and select "Event Viewer" from the list.
Next, go to "Windows Logs"> "System"> and in the middle of the window you will see some entries with a warning sign. Here you will receive detailed information about what causes this problem.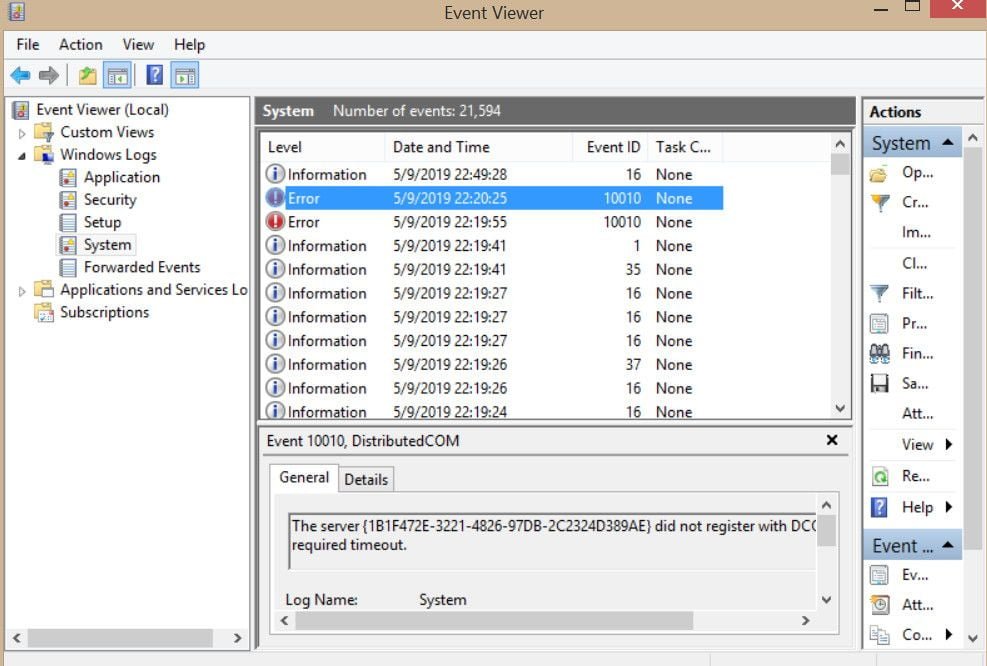 Related post : Search does not work in Windows 10