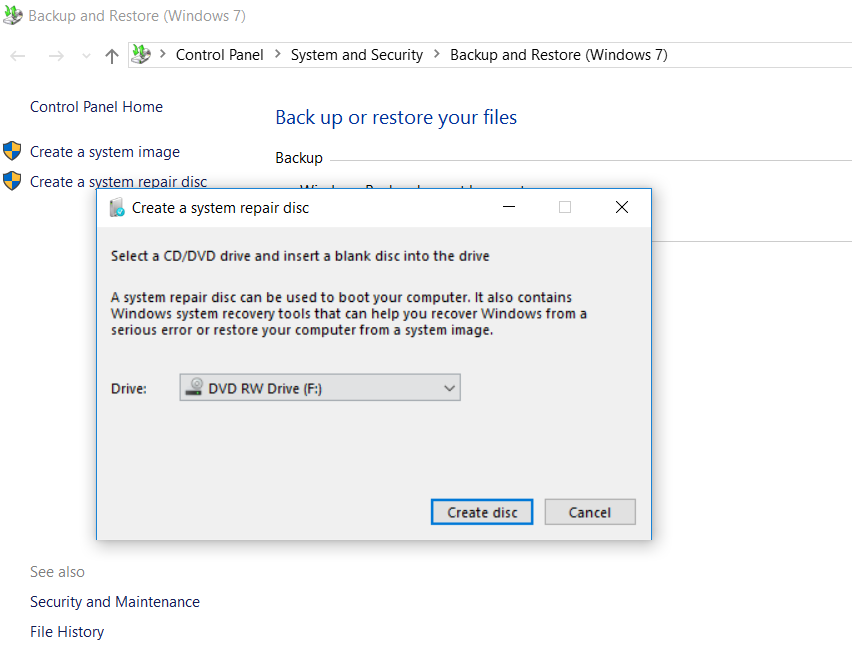 It may happen that you lost your Windows 7 installation disc or your vendor forgot to give it to you when buying a computer with Windows 7 preinstalled. To protect yourself from situations in which you cannot work with your PC, because Windows seems to be installed, but it does not boot correctly – it would be nice to prepare for yourself a Windows 7 system recovery disc. The Windows 7 recovery disc allows the user to start his computer in the Windows Recovery Environment mode (Windows WinRE recovery environments). The Windows WinRE recovery environment provides the user with a set of tools to help diagnose problems, correct serious technical errors, or create and restore a computer from an image of the system (you still remember the recovery console in Windows XP, WinRe is its updated descendant). The user can independently create such a disk and use it in case of emergency in case of system malfunctions of Windows.
How to create a system recovery disc
To create a Windows 7 recovery disc, go to: Control Panel -> System and Security -> Backup and Restore. In the left pane, you will see the item "Create a system repair disc". The same wizard can be called by typing recdisc.exe in the search box in the start menu.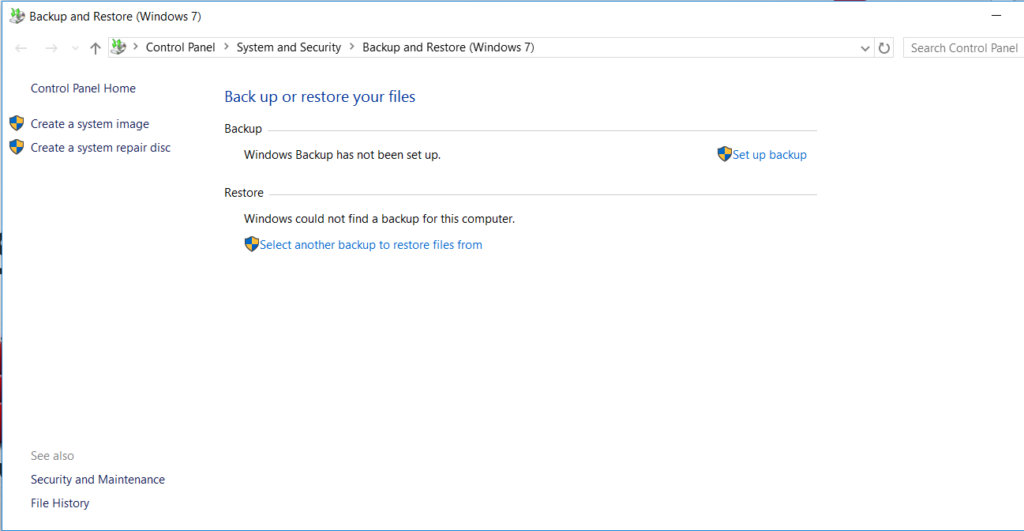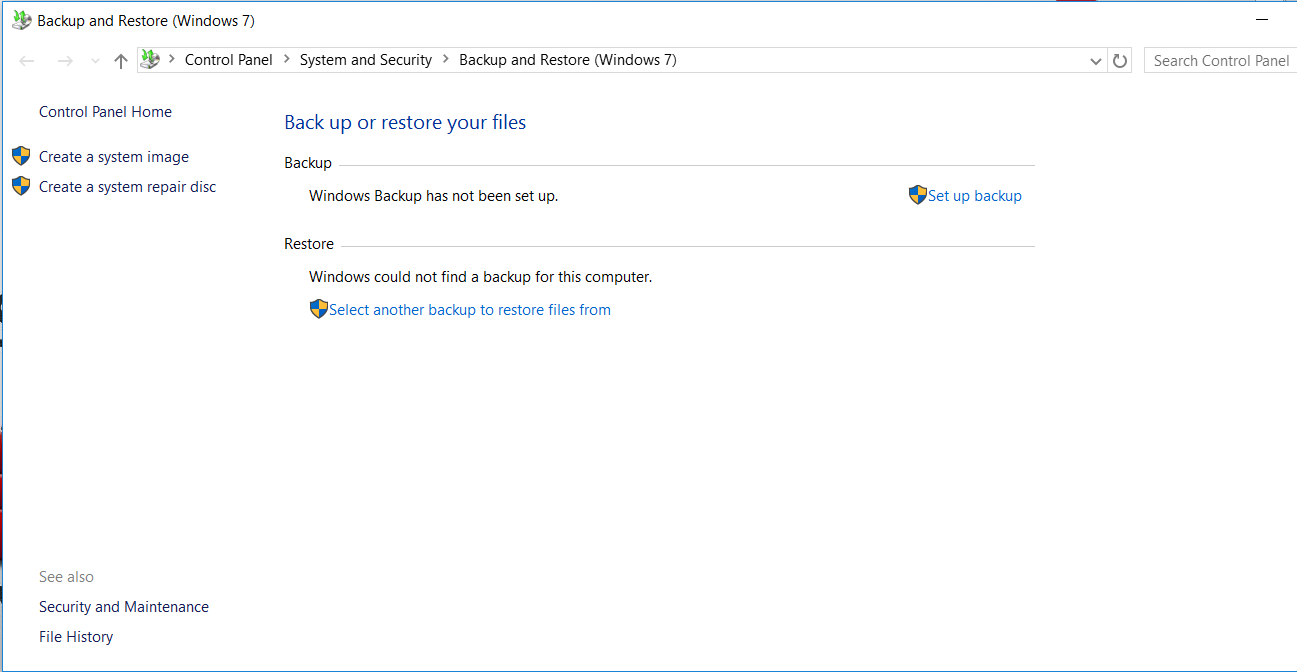 Related post :  BUGCODE_USB_DRIVER Error in Windows 10
After you clicked the "Create a system repair disc" button, the user will be shown a window with a message about the need to insert a blank disk into the drive. Once you insert such a blank disc, you can click on the "Create disc" button, and the disc recording process will begin.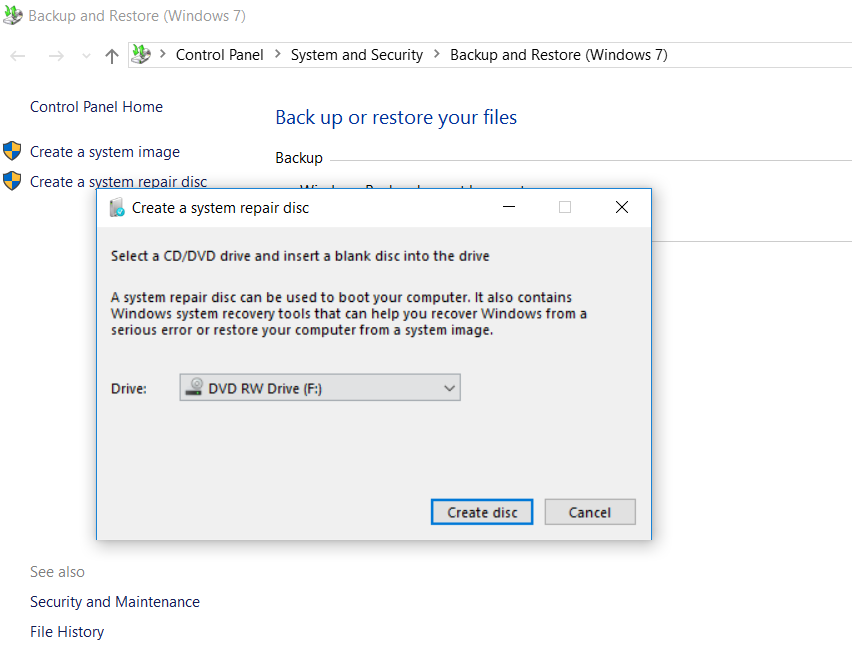 Related post : Windows SFC
The process of recording a recovery disk will take several minutes, after which this disk is fully ready for use. To use these discs, you need to insert it into the CD / DVD drive and reboot the system. After that, your PC will boot from such a disk, and a number of recovery options will become available to you: Startup Repair (boot loader repair – I already wrote about Windows 7 bootloader), System Restore (system recovery), System Image Recovery (system restore image), Windows Memory Diagnostic (memory diagnostics) and Command Prompt (command line). The user can select the appropriate option here and click the "Next" button.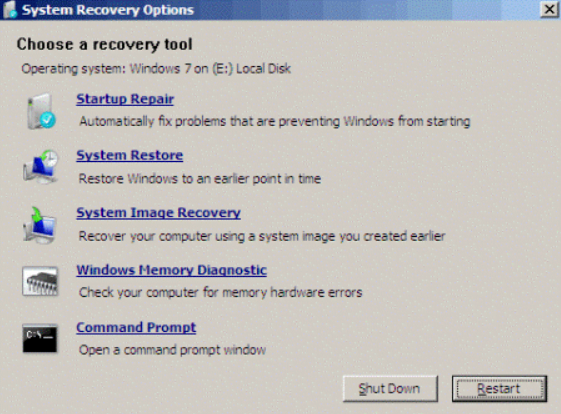 Related post : Fix ntdll.dll crash error in Windows 10
Creating a Windows 7 recovery disc is not a difficult or difficult task. Users are usually encouraged to create one and keep it handy just in case. And although with the help of it you can not reinstall the system, it will help fix a large number of Windows system errors, because of which the system can not boot.
When booting from such a disk, the MBR repair article in Windows will help you.