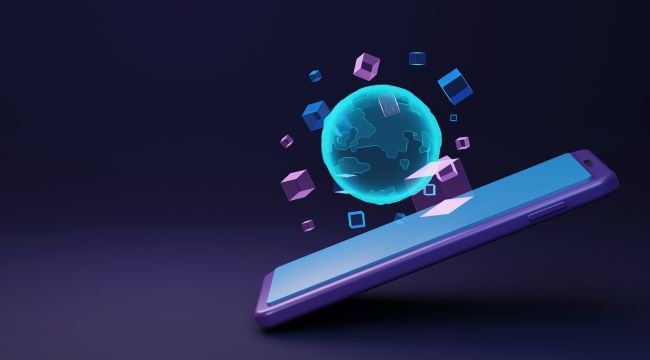 Mobile
The Best Smartphones For Gaming
Most people probably don't buy smartphones to play games, but mobile gaming is actually one of the most popular pursuits in the world. The mobile gaming industry is worth a huge amount of money, and some of the highest-grossing games in the world, like Candy Crush Saga and Tencent's Honor of Kings, are mobile games.
If you're a gamer who wants to check out the latest and greatest in the world of mobile gaming and see what all the fuss is about, you're going to need a great smartphone to match. While you'd imagine that a gaming smartphone could set you back a huge amount of money (and you'd be right), some of the phones we're about to list are surprisingly budget-friendly; even £500 loans could help you get one and be gaming within minutes. Here are the best smartphones for gaming right now.
The ASUS ROG name is one that's well-known to many gamers. If you've built yourself a gaming PC or had one built for you within the last few years, chances are you've probably encountered a ROG device, whether it's a graphics card, a motherboard, or something else. Well, did you know that ASUS also makes a gaming phone under the ROG umbrella?
The ROG Phone 7 has pretty much everything you'd expect a gaming smartphone to have. It's got a proprietary cooling system that stops the unit from overheating while you're playing graphically intensive games, and it's also got a 165Hz refresh rate to make everything look buttery-smooth. If you want an Android gaming phone, this is where you should go.
It probably won't surprise you to see the iPhone on this list. After all, Apple even offers a gaming subscription service in the form of Apple Arcade, so it stands to reason that the company's own devices would be solid gaming machines, and that's exactly the case, especially when it comes to the high-end iPhone 14 Pro and Pro Max phones.
On paper, there's nothing special about the iPhone 14 Pro's specs; if you compare them to higher-end Android devices like-for-like, you might think Apple comes off worse. However, thanks to proprietary custom-built software, Apple manages to squeeze every drop of performance and power out of the iPhone Pro, making it an excellent gaming device.
Black Shark is Chinese mobile giant Xiaomi's gaming brand, and the flagship Black Shark 5 Pro comes complete with a whole host of gaming features to enhance your experience. You can expect a 144Hz display, a Snapdragon 8 Gen 1 processor, and a 4650mAh battery for lengthier gaming sessions, as well as 120W "hyper charge" tech to get your battery back up to speed quickly.
There's a special cooling system built into the Black Shark 5 Pro, just like in the ROG Phone 7, that should help the device keep cool during intense gaming. Throw in a 144Hz screen and the specially-built JoyUI Android shell and you've got yourself a very solid gaming phone that won't break the bank. It's hardly budget-friendly, but it's certainly not exorbitant either.
The practice of adding the word "pro" to the end of flagship smartphone models has to be working given how many companies are adopting it, and Redmagic is another one of them. The Redmagic 8 Pro is a great gaming phone on the more budget-friendly end of the spectrum, although it touts some pretty impressive features for its price bracket.
First up, you're getting a Snapdragon 8 Gen 2 processor in this thing, which makes it lightning-fast. There are shoulder trigger buttons to give you extra control over your games, and you'll also find a whopping 6000mAh battery, so you're not at risk of your phone suddenly dying when you're on the cusp of victory in Call of Duty: Mobile.
Okay, so the Samsung Galaxy S23 Ultra wasn't built specifically with gaming in mind, but that doesn't make it any less of a beast. Samsung is one of the biggest names in smartphone tech right now; it's often thought of as the Apple of the Android world, and the S23 Ultra proves that reputation is justified.
This is an absolute monster of a phone, and it's got a monstrous price tag to match. With a pin-sharp 120Hz display and a huge 6.8" screen, as well as the latest Snapdragon 8 Gen 2 processor, the Galaxy S23 Ultra can handle anything you throw at it, including high-end games with demanding graphics. Picking this one up also gives you the added bonus of a great all-rounder with an astonishing level of power for things like creative work and desktop simulation.
Here's another great smartphone brand from Xiaomi, and again, although this one isn't technically built specifically for gaming, it'll certainly handle any gaming task with aplomb. The Snapdragon 8 Gen 1 processor inside this phone isn't quite cutting-edge, but it's still zippy and responsive, and it's supported by a host of software features to boost gaming.
These include a dynamic RAM expansion function that boosts your memory significantly, as well as optimised power consumption to give you higher frame rates in your games. Make no mistake; the Poco F5 Pro is a great phone for whatever task you have in mind, but its range of excellent gaming features make it a great option for those who want to game on mobile without it costing the earth.