Laptops
Trending
Best laptops for coders 2023
Which laptops are best for programming ?
Which laptops are best for programming ? Coding isn't just a task; it's an art. And every artist needs the right canvas. Whether you're coding from home, the office, or on the move, your laptop should be your trusty sidekick. It needs to be powerful, comfortable, and easy to carry. When your code is running, you don't want to be held back by sluggish hardware. So, let's dive into a lineup of laptops that are designed to empower your programming journey.
Best laptops for coders 2023
1. Apple MacBook Pro 14-inch (2023): Unleash Your Inner Genius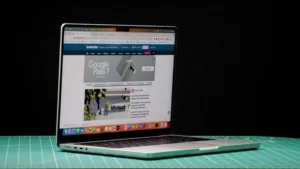 Picture this: a laptop that's not only a powerhouse for creative minds but a dream-come-true for programmers. The Apple MacBook Pro 14-inch (2023) fits the bill perfectly. Armed with the all-new M2 Pro and M2 Max chips, it's a turbocharged beast that'll fuel your coding endeavors. The cherry on top? An unbelievable 20-hour battery life and a dazzling XDR display with a whopping 1600 nits of brightness.
Pros:
Cutting-edge M2 Pro and M2 Max chips
Jaw-dropping 20-hour battery life
A display that defines perfection
Cons:
Some might find the screen a tad small
Comes with a premium price tag
The MacBook Pro 14-inch (2023) isn't just a gadget; it's your partner in coding crime.
2. Dell XPS 15 (2022): Where Elegance Meets Power
Behold, the epitome of laptop elegance: the Dell XPS 15 (2022). It's not just a laptop; it's a masterpiece. Crafted with precision, it boasts a sleek aluminum chassis and carbon fiber palm rests that beckon your fingers to dance on the keyboard. Under the hood, it's powered by 12th-gen Intel chips and boasts RTX 3050 Ti graphics that turn coding into a breeze.
Pros:
Gorgeous design and luxurious typing experience
Powerful performance and battery life
A symphony of elegance and might
Cons:
Not the go-to for gaming enthusiasts
Pricing can get steep with top-tier specs
The 2022 Dell XPS 15 is a symphony of design and power, while the 2023 model leaves us yearning for the perfection of its predecessor.
3. Microsoft Surface Pro 9 5G: Unchain Your Creativity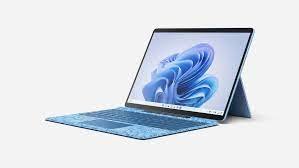 If you're the nomadic programmer with a penchant for the extraordinary, meet your match: the Microsoft Surface Pro 9 5G. Armed with 5G connectivity, it ensures that your code flows seamlessly whether you're at home, in the field, or anywhere in between. The addition of Windows 11 and a top-tier webcam is just the cherry on top.
Pros:
A spacious and responsive screen
Built-in 5G for unshackled connectivity
A CPU and RAM combo that embraces performance
Cons:
ARM architecture might bring compatibility quirks
You'll need to fork out extra for essential accessories
The Surface Pro 9 5G is your passport to unchained creativity, but tread carefully with the custom ARM chip.
4. Apple MacBook Air (M2, 2022): Featherlight Brilliance
Best laptops for coders 2023
For those who prioritize portability without sacrificing performance, the Apple MacBook Air (M2, 2022) is your knight in shining armor. Slim, lightweight, and powered by the M2 chip, it's a coding marvel that lets you work on-the-go without breaking a sweat. The larger, vibrant screen is a testament to Apple's commitment to excellence.
Pros:
Stunning design and stellar performance
Battery life that keeps up with your hustle
A larger, brighter screen for an immersive experience
Cons:
Premium pricing for premium perks
New colors might not catch everyone's fancy
The MacBook Air (M2, 2022) is the embodiment of Apple's dedication to delivering a blend of power, portability, and style.
5. Alienware m17 R5 AMD Advantage: Coding in Full Throttle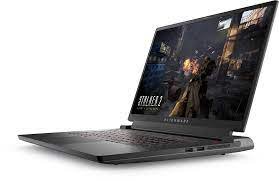 For those who demand a canvas as expansive as their imagination, the Alienware m17 R5 AMD Advantage is a masterpiece. This powerhouse flaunts a sleek design and effective cooling, ensuring your coding marathons don't compromise performance. While its weight might raise eyebrows, the brilliant screen and robust performance are worth it.
Pros:
Striking design with intelligent cooling
Unmatched performance for unstoppable coding
A generous screen that brings your code to life
Cons:
Premium pricing for AMD Advantage specs
Battery life takes a dip during intense gaming
Weight and bulk might be a concern
The Alienware m17 R5 is your partner for coding without limits. While it may come with quirks, its performance and screen make it a standout choice.

6. Lenovo ThinkPad X1 Extreme: Powerhouse Unleashed
Best laptops for coders 2023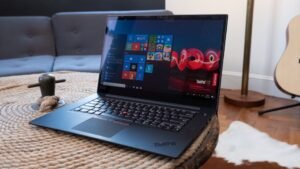 If you're in the market for a relentless workhorse, the Lenovo ThinkPad X1 Extreme is your ultimate ally. With configurations to suit various needs and budgets, this mobile workstation is a force to be reckoned with. Built with durability in mind, its carbon-fiber and aluminum construction can weather the storm of any workspace.
Pros:
A true mobile workstation
Configurable to your requirements
Sturdy build for enduring performance
Cons:
Overwhelming power for casual users
On the heavier side
Battery life leaves room for improvement
For those who demand unmatched power and are willing to invest, the ThinkPad X1 Extreme is the epitome of programming prowess.
7. HP Elite Dragonfly Chromebook: Chromebook Royalty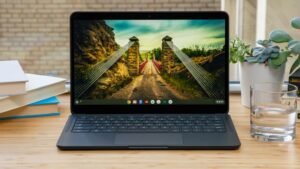 For the discerning programmers seeking excellence, the HP Elite Dragonfly Chromebook stands tall. Unleashing extraordinary performance wrapped in a stunning design, this Chromebook doesn't compromise. Unique Intel vPro security features elevate it beyond consumer-grade options, making it a true standout.
Pros:
Outstanding performance and design
Robust security features
Option for 5G/LTE connectivity
Cons:
Premium price for premium features
Enterprise security comes at a cost
The HP Elite Dragonfly Chromebook redefines Chromebook standards, delivering remarkable power and security for programmers who demand the best.
In the coding arena, every keystroke matters. Each line of code is a brick in the castle of innovation. With these laptops, you'll wield the tools of a coding virtuoso, taking your programming journey to new heights. Choose wisely and embark on your coding conquest.