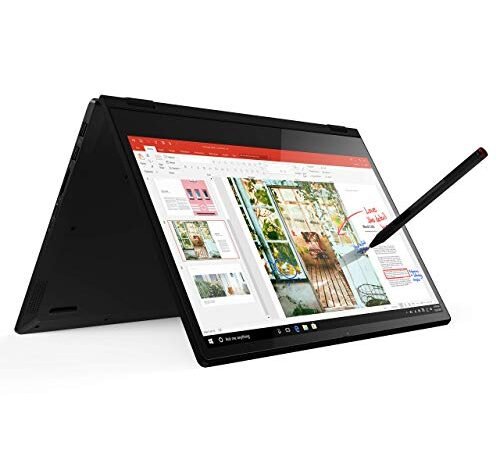 Laptops
Best laptops for gaming under $600
When it comes to gaming laptops, finding a powerful yet budget-friendly option has become a reality in recent years. The gaming landscape has evolved with significant technological advancements, leading to the availability of gaming laptops that pack a punch without breaking the bank. In this review, we delve into the top contenders for the best laptops for gaming under $600 in 2023. Not only do we present the finest options on the market, but we also offer an in-depth analysis of their features and performance.
Best laptops for gaming under $600
#1 Acer Nitro 5: A Budget Gaming Marvel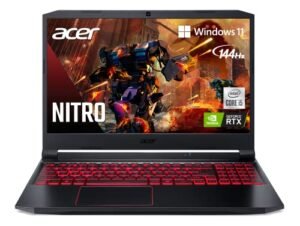 Design: The Acer Nitro 5 stands as a prime example of affordable gaming prowess. With its angular design and a futuristic touch, this laptop showcases a polished texture on its hood, coupled with a crimson hinge that adds a touch of premium aesthetics. The sharp edges and finely textured interior enhance its visual appeal, making it an appealing option for budget-conscious gamers.
Display: The Nitro 5 boasts a 15.6-inch 1920 x 1080 LCD display with backlit IPS technology. The immersive screen space, combined with a slim 0.3-inch bezel, ensures an enjoyable gaming experience from nearly every angle. Reproducing a solid 103 percent of the sRGB gamut, the display outperforms its competitors, offering vibrant visuals and immersion.
Performance: Equipped with an 8th-generation Intel Core i5-8300H processor, 8GB of RAM, and an NVIDIA GTX 1050 GPU, the Nitro 5 proves its capability in handling intensive tasks with ease. The laptop's ability to maintain a cool temperature even under pressure, coupled with its customizable fan speed, ensures smooth gaming sessions without overheating concerns.
Pros: Excellent specs under workload, efficient cooling system, customizable fan speed, ample ports.
Cons: Bulky size, weak audio performance.
#2 ASUS FX505DD: Affordable Performance Package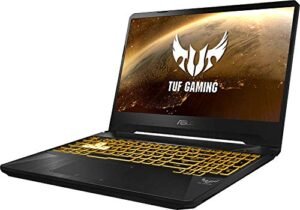 Design: ASUS FX505DD gaming laptop retains the familiar design of its predecessor, with minor improvements such as shorter side bezels. Sporting an all-plastic build, this laptop offers a balanced blend of affordability and aesthetics.
Display: The FX505DD features a 1080p IPS panel that provides a significant upgrade over traditional TN panels found in many budget laptops. While it offers average colors and brightness, the inclusion of an IPS panel elevates the visual experience for budget-conscious gamers.
Performance: Powered by a quad-core Ryzen 5 3550H CPU and Radeon RX 560X GPU, the ASUS FX505DD delivers solid gaming performance. Its efficient power consumption during idle times contributes to a longer battery life compared to average gaming laptops.
Pros: Solid gaming performance, powerful GPU, super thin bezel display.
Cons: Average build quality, short battery life, dim display.
#3 HP 15.6: A Masterpiece in Design
Best laptops for gaming under $600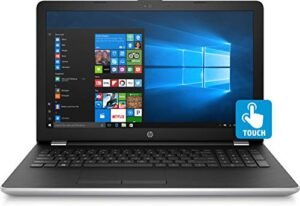 Design: The HP 15.6 inches touch screen laptop showcases a sleek aluminum chassis with carefully crafted chamfered corners and contoured edges. The laptop's design exudes elegance, with chrome accents and a touchpad trimmed in black. The triangular pattern above the keyboard adds a distinctive touch to this budget gaming laptop.
Display: Boasting a 1080p touch screen with vibrant colors, the HP laptop covers 150 percent of the sRGB color gamut. While the display's vividness is commendable, its peak brightness falls slightly below the average for premium laptops.
Performance: The HP 15.6 inches touch screen laptop impresses with excellent battery life, powerful speakers, and a world-class keyboard. While it performs admirably in various tasks, its chunky display bezels may deter some users looking for a more modern aesthetic.
Pros: Stunning design, great performance, outstanding battery life, excellent keyboard.
Cons: Thick display bezels, display brightness falls short.
#4 HP Pavilion x360: Versatile and Capable
Best laptops for gaming under $600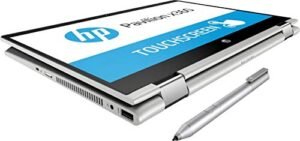 Design: The HP Pavilion x360 delivers versatility and style with its hourglass design, warm silver paint, and an elegant black deck. The slim bezels around the screen enhance its attractiveness, while the touchpad, speakers, and keyboard section are carefully arranged for a harmonious look.
Display: Despite offering a relatively dull 1366 x 768 HD display, the Pavilion x360 compensates with its glossy texture and decent brightness. While the screen's color gamut coverage is lower than some competitors, its brightness level stands out.
Performance: The Pavilion x360 proves its mettle with commendable performance, impressive audio quality, and a comfortable keyboard. However, its shorter battery life and slightly slow display may raise concerns for users seeking an optimal blend of features.
Pros: Comfortable keyboard, strong performance, great audio quality.
Cons: Average battery life, display quality falls short.
#5 Lenovo Ideapad 330S: Classic Design, Balanced Performance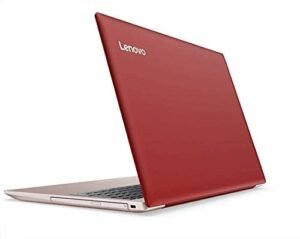 Design: The Lenovo Ideapad 330S boasts a familiar design with a silver lid and rounded corners. While it may not stand out in terms of aesthetics, it offers a lightweight and slim profile, making it a practical choice for everyday use.
Display: The laptop features a Full HD display, delivering a resolution of 1920 x 1080. Despite the higher resolution, the display's performance is somewhat hindered by dimness and subpar viewing angles. While it may not offer the most vibrant visuals, it caters to basic needs.
Performance: Powered by an Intel Core i5-8250U processor and 8GB of RAM, the Ideapad 330S provides solid performance for daily tasks. However, the 1TB 5400 rpm HDD may feel slow compared to SSD-equipped laptops. The laptop's strength lies in its balance, providing an overall reliable performance package.
Pros: Strong build, comfortable keyboard, reasonable price.
Cons: Average performance, dull display.
#6 Microsoft Surface Go: Compact Versatilit
Design: The Microsoft Surface Go is a compact 2-in-1 laptop that prioritizes portability. With rounded edges and a focus on simplicity, it caters to students and on-the-go users. Its lightweight build and rounded edges contribute to its user-friendly design.
Display: Despite the small size, the Surface Go boasts a 10-inch display with a 1,800 x 1200 resolution. The screen's performance is impressive, providing accurate colors and a smooth viewing experience. Its 3:2 aspect ratio enhances productivity.
Performance: While not aimed at heavy gaming, the Surface Go offers strong graphics performance for its size. It's well-suited for basic tasks and casual entertainment. However, its limitations become apparent when compared to more robust gaming laptops.
Pros: Sleek design, stronger graphics performance, reasonable price.
Cons: Screen lacks sharpness, somewhat cramped.
#7 Lenovo IdeaPad 15.6: A Balanced Choice
Best laptops for gaming under $600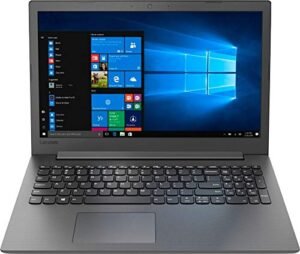 Design: The Lenovo IdeaPad 15.6 inches laptop brings a stylish touch to the budget gaming landscape. Featuring rounded corners and a slim profile, it combines aluminum and plastic elements to create a visually appealing and robust design.
Display: The 15.6-inch laptop offers a matte IPS screen with FHD resolution. Its brightness and color gamut coverage provide a satisfying viewing experience. However, the screen's minor flickering and average color space coverage may be notable drawbacks.
Performance: With a strong collaboration between components, the IdeaPad 15.6 inches laptop delivers smooth performance for daily tasks and applications. Its battery life is reasonable, making it suitable for various scenarios.
Pros: Excellent keyboard, upgradable storage and RAM, reasonable price.
Cons: Display quality could be better, below-average webcam.
#8 HP (17-BY1053DX): Larger Screen, Enhanced Performance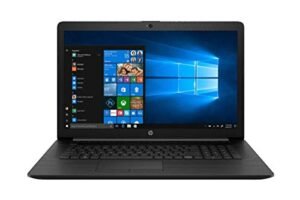 Design: The 17.3-inch HP 17-BY1053DX stands out with its sleek aluminum chassis. While not the thinnest laptop, its slim and lightweight design contributes to its portability. The aluminum finish adds a touch of sophistication.
Display: This laptop offers a stunning 4K display, providing vivid colors and crisp details. Its superior brightness and color gamut coverage make it one of the best displays in its price range.
Performance: With a strong blend of performance and aesthetics, the HP 17-BY1053DX excels in various tasks, making it a premium choice among budget laptops. Its performance, coupled with the 4K display, offers an impressive overall package.
Pros: Solid overall performance, 4K display, sleek design.
Cons: Drop hinge design looks awkward, keyboard not very firm.
#9 Dell Inspiron 15 5000: A Budget Option with Trade-Offs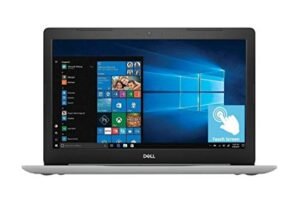 Design: The Dell Inspiron 15 5000 features a chunky and simple design, reflecting the classic Inspiron range. While its appearance may not stand out, its design is practical for various tasks.
Display: With a Full HD resolution of 1080p, the display's quality falls slightly below the average for its class. Its dimness and color gamut coverage limitations may impact the visual experience.
Performance: The laptop offers reliable performance for day-to-day tasks, thanks to an Intel Core i5-8250U processor and 8GB of RAM. However, its 1TB 5400 rpm HDD may feel slow compared to laptops with SSDs.
Pros: Portable design, reasonable performance.
Cons: Short battery life, dim and blurry display, slow HDD.
#10 Lenovo Flex 14 2-in-1: Compact and Versatile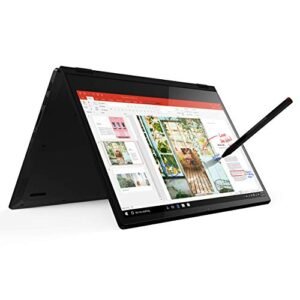 Design: The Lenovo Flex 14 offers a thin and lightweight design, catering to users who prioritize portability. As a 2-in-1 convertible laptop, it provides versatility for different scenarios.
Display: With a Full HD display and 14-inch size, the Flex 14 offers a balanced visual experience. While not the brightest display, it caters well to indoor usage.
Performance: The laptop combines a lightweight design with good performance, thanks to an AMD Ryzen R5 processor and 8GB of RAM. While it lacks discrete graphics, it offers a suitable option for basic gaming and everyday tasks.
Pros: Thin and lightweight design, good performance, convertible feature.
Cons: Missing Thunderbolt 3, no discrete graphics.
Conclusion
Navigating the landscape of budget gaming laptops under $600 reveals a diverse range of options, each with its own set of strengths and weaknesses. From the lightweight and versatile Microsoft Surface Go to the larger, more performance-oriented HP 17-BY1053DX with its 4K display, these laptops offer varying features to cater to different preferences. The Lenovo Ideapad 330S, Dell Inspiron 15 5000, and Lenovo Flex 14 2-in-1 fill the gaps with their balance of design and performance. By considering your priorities, whether they are portability, display quality, or gaming capability, you can make an informed decision and find the best gaming laptop under $600 that suits your needs.