General
The performance comparison between XGIMI MoGo 2 Pro and Wanbo New T2 Max!
Projectors have always been a hot commodity, so those contemplating a purchase in the near future may find this review enlightening. Today, let's dive into an evaluation of the XGIMI MoGo 2 Pro and Wanbo New T2 Max!
The progression of technology is an essential factor in the gradual reduction of projector sizes. As the technology continues to advance, projectors are becoming increasingly compact and portable. The XGIMI MoGo 2 Pro weighs 1.5kg, while the Wanbo New T2 Max weighs 1.1kg. The Wanbo model is more portable due to its smaller size.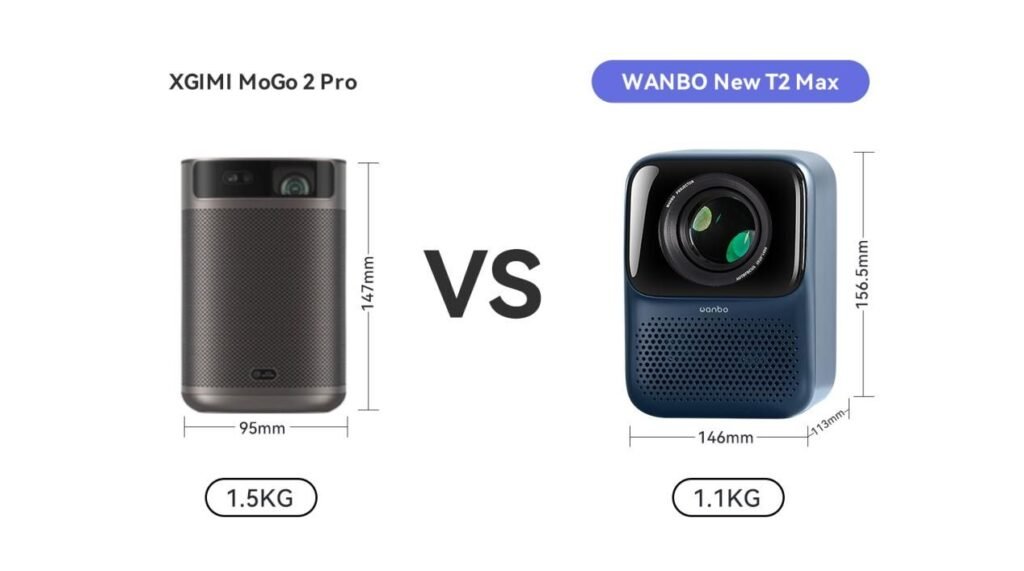 High-lumen projectors are suitable for a wide range of applications, including large-scale meetings, exhibitions, concerts, and outdoor activities. Their high brightness can handle complex ambient lighting conditions, ensuring the clarity and visibility of the projection, thereby providing the audience with an outstanding visual experience. The XGIMI MoGo 2 Pro boasts 500 ANSI lumens, while the Wanbo New T2 Max features 450 ANSI lumens. The difference of 50 ANSI lumens is not significant, but the XGIMI MoGo 2 Pro is considerably more expensive than the Wanbo New T2 Max!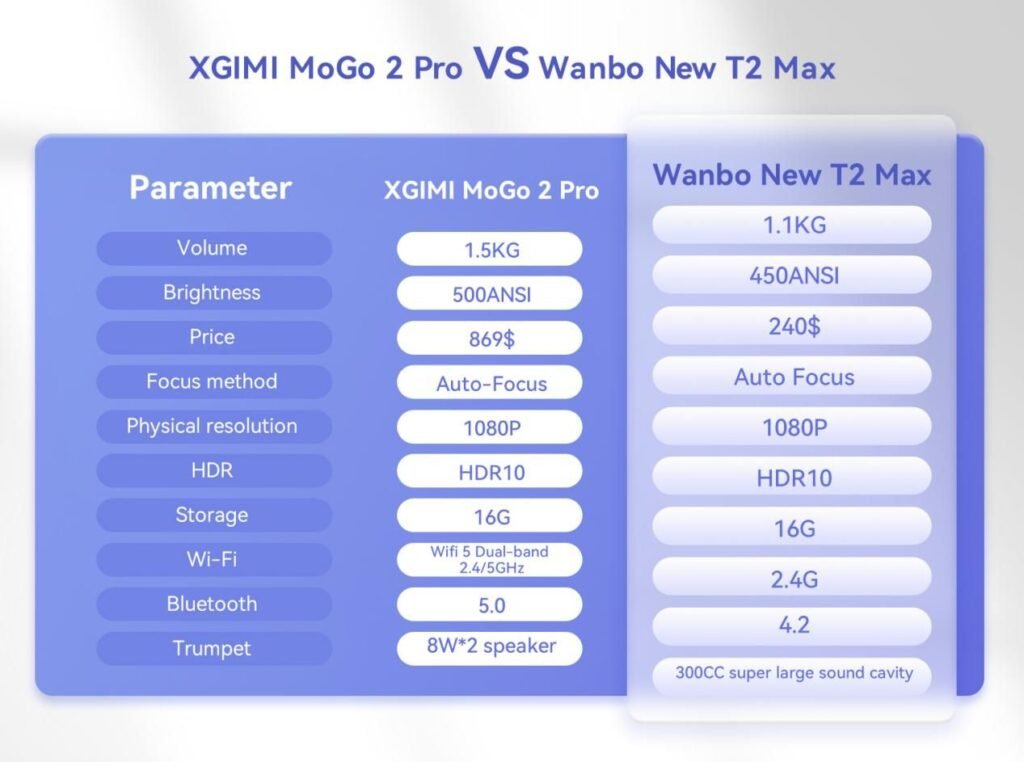 Projectors with automatic focusing features save users the time and trouble of manual focus adjustment. Just position the projector towards the projection area, and the automatic focus will adjust itself within seconds. Both models are equipped with this convenient feature.
1080P projectors better present the details in images, from subtle expressions in movies, texture details in games, to text and charts in presentations, all rendered more clearly and intricately. This provides a superior viewing, gaming, and presentation experience, making the content more vivid and realistic. Both models feature 1080P physical resolution, but in terms of price, the Wanbo New T2 Max offers a better deal!
In summary, while the performance differences between the two models are minimal, the Wanbo model holds an advantage in pricing, making it a consideration worth pondering for interested buyers.
The latest Wanbo New T2 is now available for purchase on e-commerce platforms such as Lazada, Shopee, Amazon, etc. Be quick to grab the introductory price for the new product!