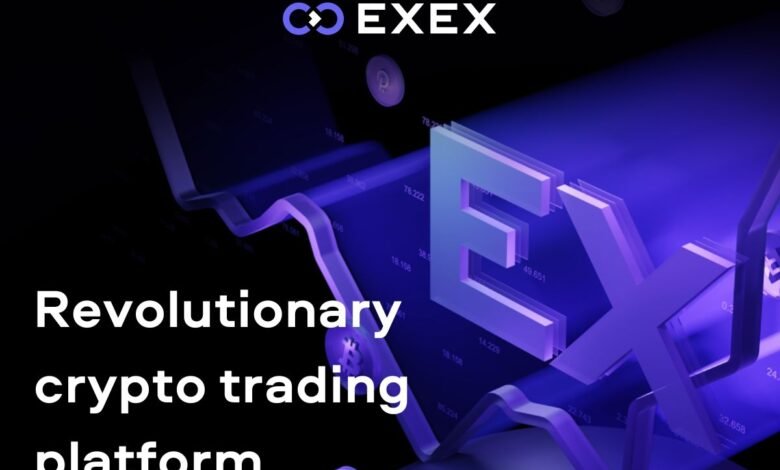 General
EXEX: exactly what the market has been waiting for
A new cryptocurrency trading platform to become available in March 2023.
It's no secret the platform is planning to become the TOP one. Everything reflects the thorough approach of a team with many years of experience in cryptocurrency trading and traditional finance. Just have a look at the logo, which incorporates an endless trading cycle, the number "8" that brings good luck, and the name that reminds you of a mantra, making you feel sure the profit will be great, easy-to-remember, and charged to bring you profit.
The platform is claimed to be equipped with the highest level of protection for accounts and transactions, the best cryptocurrency pairs, minimum withdrawal and deposit time, and commissions with no pitfalls. Even though this list seems to be enough for any platform to get started with, there's more to reveal. Nowadays, the best conditions are what helps to attract users, and here they are: EXEX.com offers higher leverage which will let you trade even if you have little money left on your deposit, and an original risk minimization system which is very likely to attract clients from other platforms because the trader's successes are based on the "save and avoid losing" principle.
Moreover, this service is developed by traders for traders: the interface is perfect, even a beginner won't feel lost, and on top of that, there's the software that only EXEX has, let's call it "helping algorithms".
Concise, professional, and useful – probably the best description of EXEX we might think of. The EXEX platform is available now in testing mode on browsers, IOS, and Android: https://exex.com