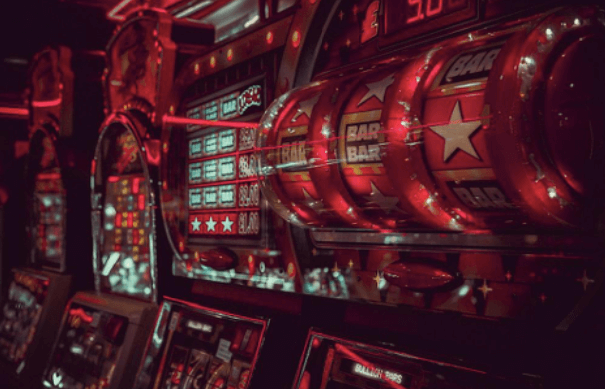 General
Features of front-end gambling software that will set an operator apart from the competition
Information technology advancements upgraded the gaming industry with new improvements and features, allowing players to enjoy a new world. Now, players can enjoy gambling games while staying at home. However, with a new environment came new threats.
The iGaming industry faced numerous security threats in the shape of fraud and hackers as players looked for new ways to cheat and exploit the system. Hence, operators have had to find new ways to avoid incoming attacks. Fortunately, new front-end gambling software provides security solutions to help the iGaming industry.
Why is Front End iGambling Software Essential for Online Casinos?
The front-end gambling software includes features that users interact with while playing online casino games. These include any data, programs, websites, or clickable icons in the game. With how vast the online gaming industry has become, online casinos need to integrate the best front-end software.
Some of the many reasons why front-end software is essential for online casinos are:
It Builds Infrastructure
Online casino infrastructure is the primary feature that users will deal with. These features include online gambling games, messages, notifications, storylines, and more. Additionally, the infrastructure is built in a way to provide smartphone compatibility.
The front-end software is a series of codes that directs the design and function of the online casino infrastructure.
It is Responsible for Gaming Results
Most casino games are based on luck and probability, such as slots and roulette. A similar fortuity must be implemented to integrate these games into the iGaming industry. Therefore, front-end software provides Random Number Generator (RNG) software that goes through several outcomes to reach a result. Like probability in casinos, human intervention does not factor in these results. The use of RNG in casino games is one of the criteria of a safe casino. The RNG symbole provides trust to players when picking a safe online casino, and player surveys confirm they actively look for this information before signing up.
It Enhances Security
Online casinos are under constant threat of cyber attacks. These attacks can extract the personal information of users. Hence, online casinos need to ensure trust through the required security facilities. Generally, the most used security software is the Secure Security Layer (SSL) encryption protocol that helps keep user information safe. Such front-end gambling software provides security solutions to the iGaming industry.
How Front-End Features Are Important For Operators?
While front end software is generally used to build online casino platforms for the user, however, front-end gambling features are essential for operators to stay several steps ahead of their competitors.
The front-end features help operators efficiently build and strategize their online casino platform without worrying about troubleshooting problems. Additionally, operators can execute their plant quickly without relaying the information to different teams. Not only does this save time, but it also helps bring the operator's image to life.
Having complete control of the platform, operators can design and manipulate the interface to their liking, saving the time, effort, and costs of hiring a design team. Moreover, operators must not be tech-savvy to work on their platforms. Instead, front-end gambling features include easy-to-use applications that can help them throughout the building process.
Moreover, front-end features do not end with creating a platform. They give operators complete control to edit or add to their existing websites and modify them to the preference of their target audience.
Finally, operators do not have to worry about security threats to their platforms and users. Front-end software uses anti-fraud features that help keep iGaming platforms safe.
What are Some of The Challenges iGaming Operators Face in New Markets?
The growing industry of iGaming has spread worldwide. However, there are specific challenges that iGaming operators face in the new markets of Africa.
The main problem that operators face is that each country in the continent has its currency and payment methods. Hence, operators must build websites to work with different currency systems and payments. This welcomes a more significant challenge for operators to combine different website types into one.
Another challenge that operators face is the demand for anti-fraud protection. While these challenges are present in previous markets, they are higher in Africa due to the continent's struggles with money laundering and fraud. While front-end gambling software provides security solutions to the iGaming Industry, operators must stay steadfast.
Moreover, as with other markets, operators must build their platforms o be compatible with different devices. According to data from Statista, more than 73% of the population uses mobile devices, 25% use laptops and desktops, and around 2% use tablets.
Conclusion
While online casinos are gaining popularity worldwide, operators are facing new challenges in conjunction with the growth of the iGaming industry. With an increased demand for conscientiousness from operators, most challenges come from security threats and fraud. However, front-end gambling software provides security solutions to the iGaming industry and helps operators stay several steps ahead of their competitors.