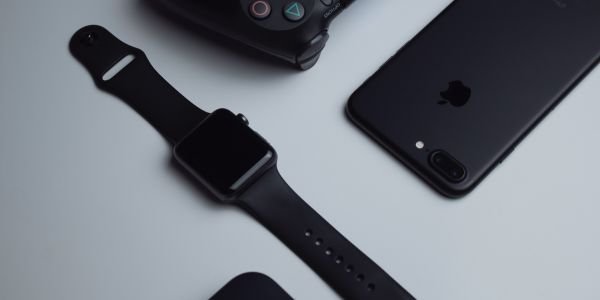 General
Tech Gadgets Every Student Should Own
The fast-paced world of today has ingrained technology into our daily lives. This is especially true for students, who stand to benefit greatly from the various tech gadgets currently available. From boosting productivity to improving organization and communication, these tools can significantly advance educational goals. In this article, I look at the top tech accessories that each student ought to consider getting. Keep reading to learn more about it.
Laptop or Tablet
A reliable laptop or tablet is essential for students. In addition to many other things, it makes it possible to access online resources, write essays, make presentations, and conduct research. When choosing a device to meet your specific needs, take into account features like portability, battery life, processing speed, and storage capacity.
If you are grappling with college assignments, hire professional writers. You can't make a mistake by choosing GrabMyEssay services. Let experienced writers complete your essay to the highest standards.
E-book Reader
The time of transporting heavy textbooks is over. Students can quickly access a sizable library of digital books with the aid of a portable device called an e-book reader. With features like highlighting, bookmarking, and scalable fonts, it makes studying easier and mobile reading a breeze.
Noise-Canceling Headphones
In order to stay focused in noisy settings, noise-canceling headphones are a necessity. With the help of these headphones, students can concentrate on their assignments or reading material by blocking out outside noise. Whether you're working in a noisy library or dealing with rowdy roommates, noise-canceling headphones can help you focus and be more productive.
Portable Charger
The constant use of smartphones and other portable devices can make running out of battery life a major hassle. A portable charger guarantees that your devices stay charged even when you are traveling, attending classes, or studying in locations without easy access to power outlets.
Smart Pen
One of the most important aspects of learning is taking notes. A smart pen that combines traditional handwriting with digital technology can be used to capture and store handwritten notes directly on your device. It's even possible for some smart pens to sync with note-taking software, making it simple to search, share, and organize your notes digitally.
Fitness Tracker
Maintaining a healthy lifestyle is crucial for students. Use a fitness tracker to monitor your exercise, sleeping patterns, and overall health. These devices can promote regular exercise, promote healthy sleep habits, and provide details on personal fitness goals. A fitness tracker ranks among the best gifts for students available online. It can be a practical traveling companion.
Wireless Printer
Even though many assignments are submitted online, it can be very helpful to have a wireless printer nearby. You can use it to print out crucial documents, lecture slides, or study materials without a wired connection. With wireless connectivity, you can easily print from a laptop, smartphone, or tablet, which will save you time and effort.
Cloud Storage Service
For students, file backup is crucial. With the help of cloud storage services, which provide practical and secure storage options, you can access your documents, presentations, and other files from any location with an internet connection. Services like Google Drive, Dropbox, or Microsoft OneDrive offer plenty of free storage and offer seamless device synchronization.
Digital Voice Recorder
A digital voice recorder is a crucial tool for lectures and interviews. It ensures that you record every significant detail without the need for extensive note-taking. By recording lectures as audio files, you can review them whenever you like, go over challenging material, and get a better understanding of the subject.
Final Considerations
As technology advances, it becomes more critical than ever for students to use the right tech tools in their academic routines. These gadgets, which include everything from laptops and e-readers to fitness trackers and noise-canceling headphones, can boost students' general productivity, organization, and academic experience. Educators can provide students with the resources they need to succeed in their coursework and get the most out of their educational experience by making the appropriate technological investments.
Ruby Butz is a tech-savvy writer and student mentor. She is also an avid technology guru. Ruby loves tracking all trends and developments in the fields of AI, technology, and education. She also enjoys advising students on the best tools they can use to further their studies.