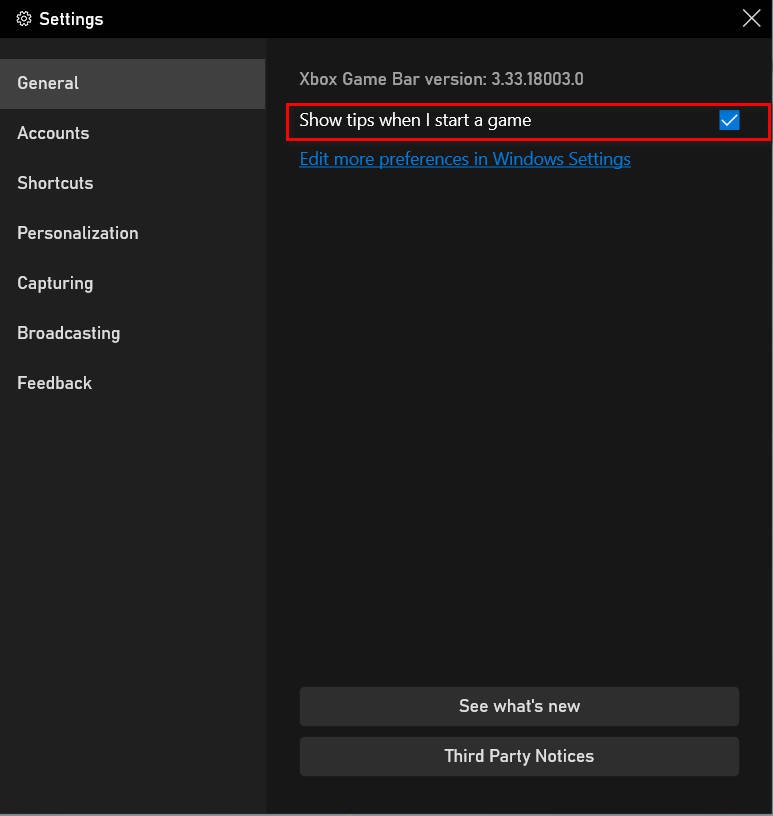 When launching games in Windows 10, the Game Bar prompt pops up, which annoys some. It annoys me when you do not even start the game, but simply open the "Options" and this tooltip pops up and closes my panel. Have to wait 2 seconds until it disappears. If for any reason you want to turn off game  mode notifications, then let's take a look.
Turn off game notifications in Windows 10
On the desktop, press the Win + G button combination to open the Game Bar. If it does not open, then open the "settings" and repeat the combination of buttons.
In the Game Bar, click on the gear icon to open the options.
In the new window, uncheck the box "Show tips at the beginning of the game."
The game panel will still work, you can take screenshots and record video. You just turn off the notification that appears when you start games and open options in Windows 10.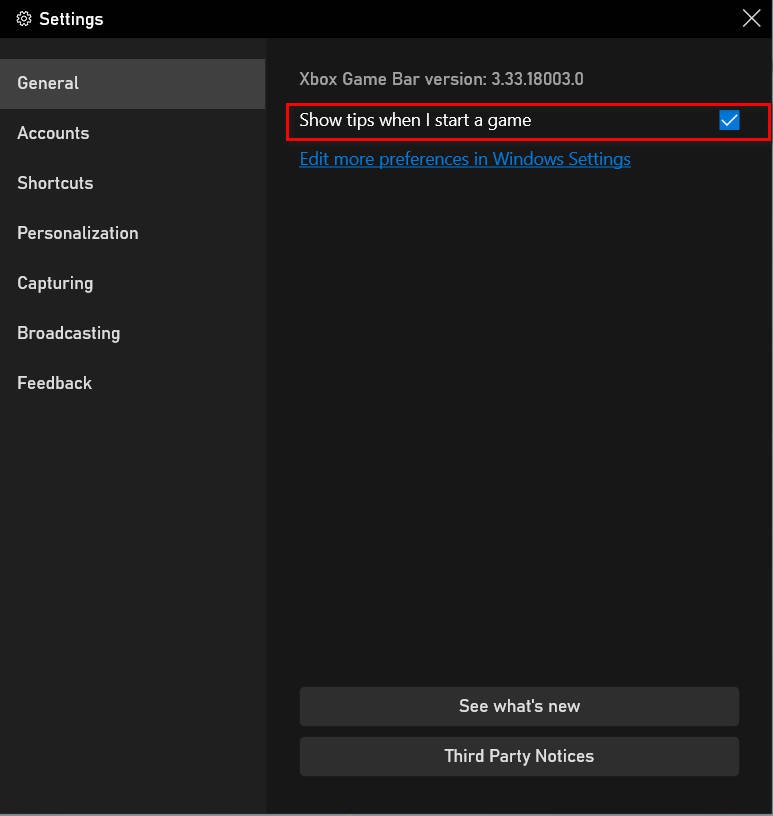 Related post : How to delete the Windows.old folder