The company now holds almost a third of the market
A couple of days ago we talked about the market for graphics processors for PCs, noting the fact that AMD and Nvidia increased their shares due to a decrease in Intel's share.
But then it was mainly about the GPU market as a whole. Now, the same Jon Peddie Research analysts shared data on sales of discrete graphics cards in the last quarter. Note, in this case, the entire PC market is evaluated, and not just desktop computers.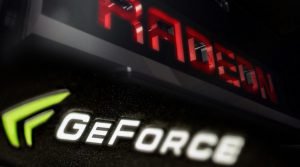 The market for discrete graphics cards grew by an impressive 33.4%, reaching $ 3.9 billion.
AMD was able to increase its share in both quarterly and annual terms. According to the results of the last quarter, the company occupied 31.08% of the market, leaving Nvidia 68.92%. For comparison, a year earlier these players had 18.77% and 81.23%, respectively.