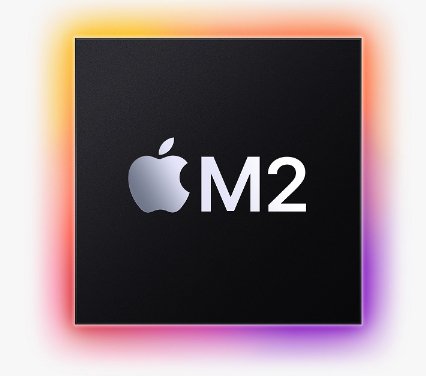 As part of the WWDC 2022 conference, the announcement of the Apple M2 single-chip system took place. It is the successor to the M1 ARM processor released in 2020 and will be used in updated Apple computers, in particular the MacBook Pro 13 and MacBook Air.
The Apple M2 SoC features four high-performance and four power-efficient ARM cores with 16MB and 4MB L2 cache respectively, a 10-core graphics unit with 3.6 TFLOPs of raw processing power, and a 128-bit LPDDR5-6400 RAM interface. The amount of RAM can be equal to 8, 16 or 24 GB, and its bandwidth is 100 GB / s.
An improved 5nm process technology is used to release a single-chip system, while physically it has 20 billion transistors (+25% relative to M1). Other highlights of the Apple M2 include a new neural coprocessor for machine learning operations, H.264 hardware encode/decode, 8K ProRes and HEVC video, and an integrated USB 4/Thunderbolt 3 controller.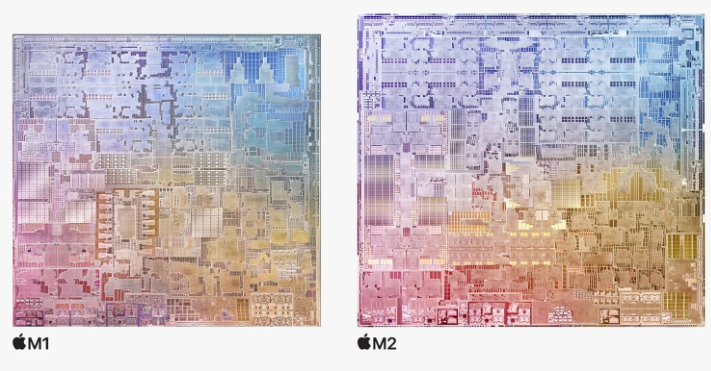 In terms of performance, Apple claims an 18% improvement over M1 in processor tasks at the same power consumption, as well as a 35% increase in integrated graphics performance. More detailed information, as usual, can be obtained from independent reviews.