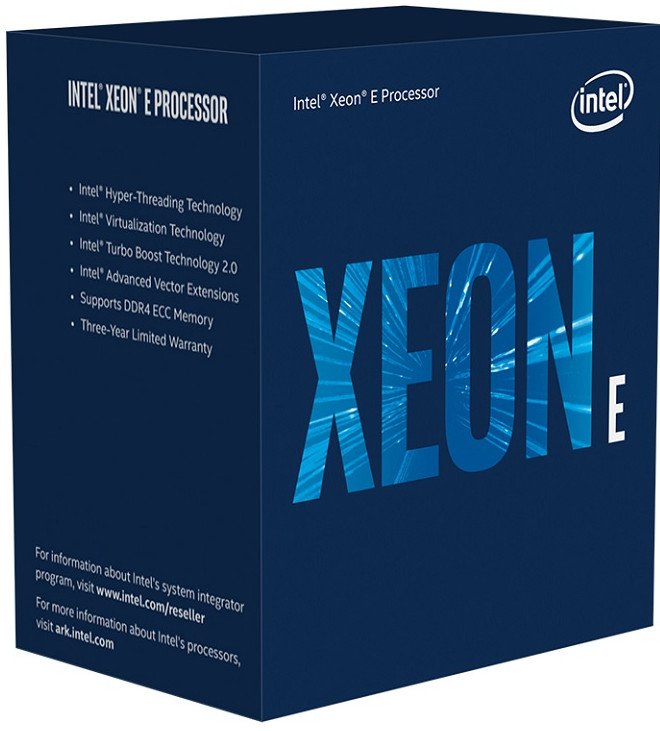 Intel will expand its LGA1200 Rocket Lake processor family with the Xeon E-2300 line for the foreseeable future. This series is intended for use in single-socket servers and entry-level workstations. We add that the current Xeon E-2200 was released back in 2019 and belongs to the Coffee Lake-S Refresh family.
The lineup of Intel Xeon E-2300 processors is represented by solutions with the number of cores from four to eight pieces, and the junior CPUs do not support Hyper-Threading. The new products are characterized by the presence of 8-16 MB of L3 cache, a dual-channel DDR4-3200 controller with ECC support, 20 PCI Express 4.0 interface lanes and a nominal thermal package in the region of 65-95 W. Some models also boast an integrated Xe-LP video core, distinguished by the "G" suffix.
The Xeon E-2300 CPU can be used as part of the Intel Tatlow platform. Typical motherboards include four DDR4-3200 DIMM slots, three PCI Express expansion slots, a pair of M.2 connectors, and eight SATA 6Gb / s ports. The chipset model that will form their basis is still unknown.