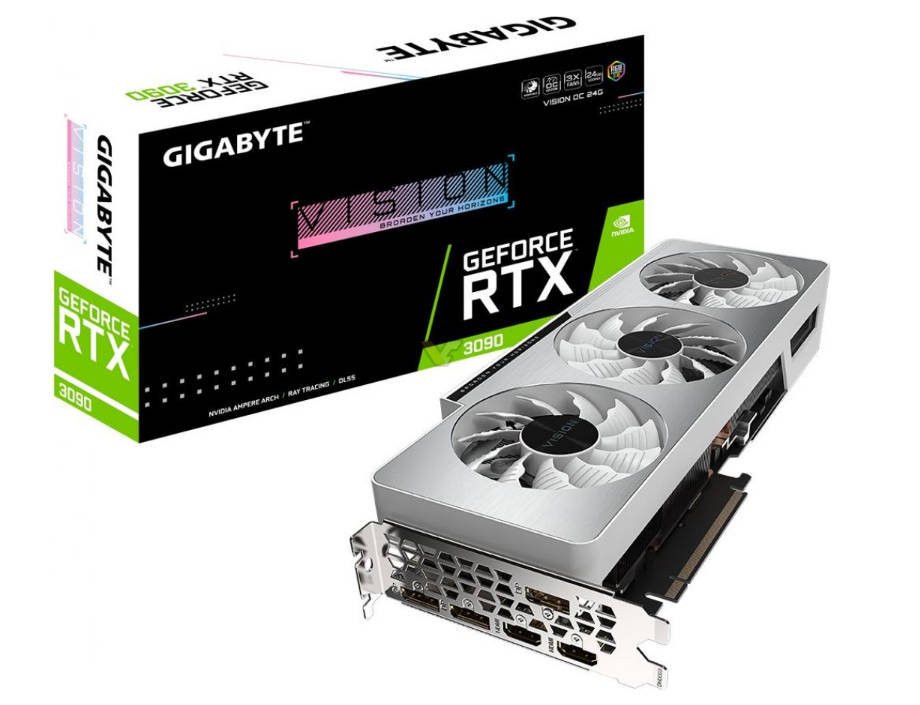 Gigabyte started supplying the GeForce RTX 3000 Vision series graphics cards in white. According to the manufacturer, white and silver graphics accelerators are still considered a niche product, but recently there has been a trend of increasing interest in "bright" components from customers.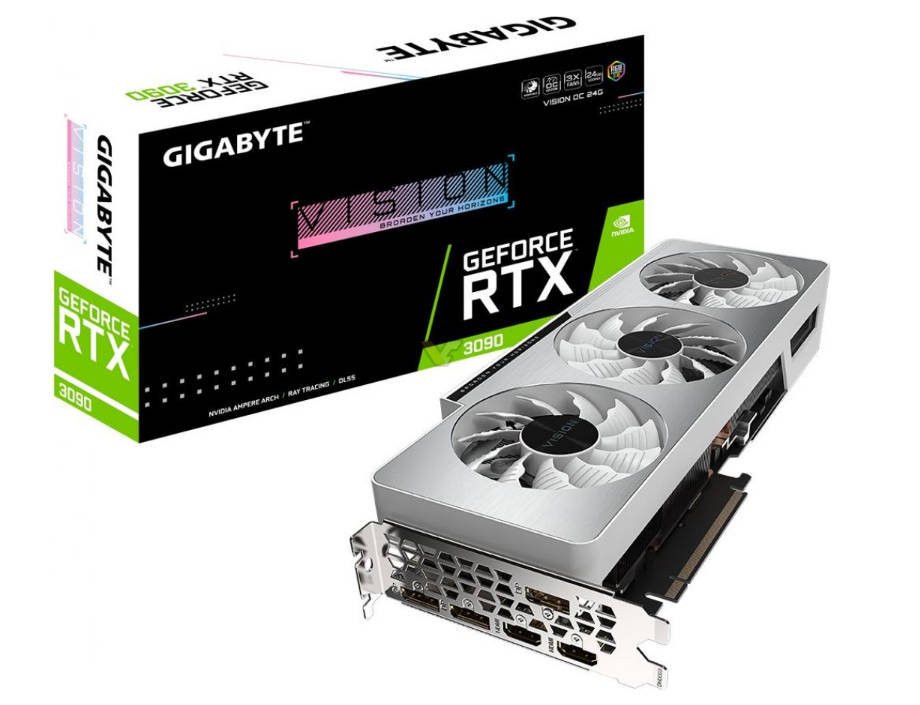 Gigabyte has already released GeForce RTX 3080 Vision and is preparing a couple more models: GeForce RTX 3090 Vision and RTX 3070 Vision. Initially, the range will be available with factory overclocking models, but standard versions are expected later. For example, the maximum turbo mode frequency for GeForce RTX 3080 10G Vision OC is 1800 MHz (+90 MHz), and RTX 3090 24G Vision OC is 1755 MHz (+60 MHz). Characteristics of RTX 3070 Vision OC while kept secret.
All Vision models are equipped with Windforce 3X cooling system with three fans. The difference between models based on GA102 and GA104 chips is the size of the propeller. The RTX 3090/3080 series has one 80mm and two 90mm fans, while the RTX 3070 card has three 80mm fans.
In terms of power requirements, both RTX 3090/3080 models have paired 8-pin connectors, while the RTX 3070 is powered by (6+8)-contact PCI Power configuration. Given the potential buyers in the form of content creators, the Vision line of graphics cards supports Nvidia Studio software and drivers.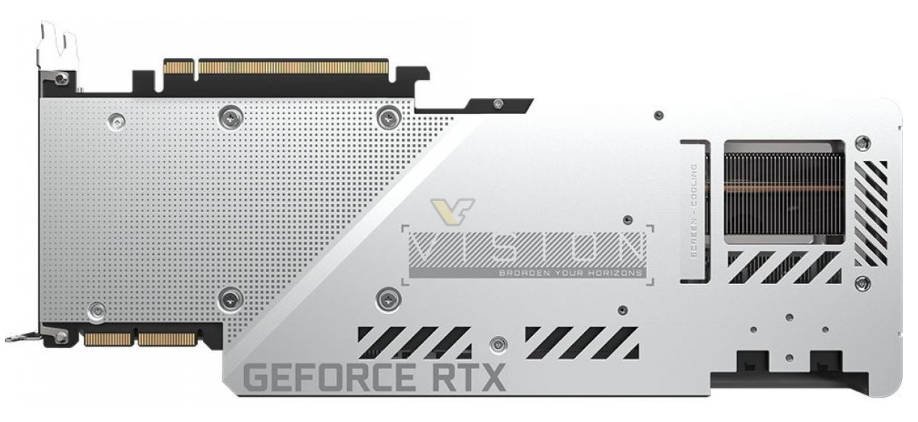 Gigabyte GeForce RTX 3080 10G Vision OC is currently sold in US stores for $770 (+$70 relative to the recommended retail price of GeForce RTX 3080).