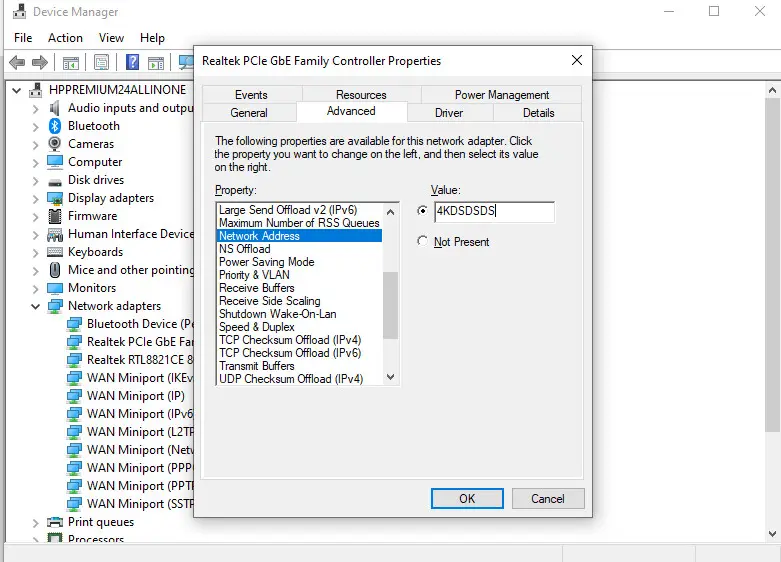 In order for computers to transmit data packets to each other along the correct path, a MAC address is needed. MAC (Physical Address) is a unique identifier for a network card assigned by the manufacturer of the Ethernet or WiFi network card equipment.
Currently, many network interfaces support MAC address changes. You may have many reasons to make it different, but the main one is bypassing the lock. For example, on the router itself, you can block devices by MAC and you will not be able to connect to WiFi.
Change MAC address via device manager
Press Win + X and select "Device Manager". Expand the "Network adapters" column and double-click on the required one.
In the properties of the adapter, go to the "Advanced" tab and select "Network Address", then set any 12 alphanumeric value.
Please note that your actual MAC address remains the same. You can simply return to it by selecting "None".