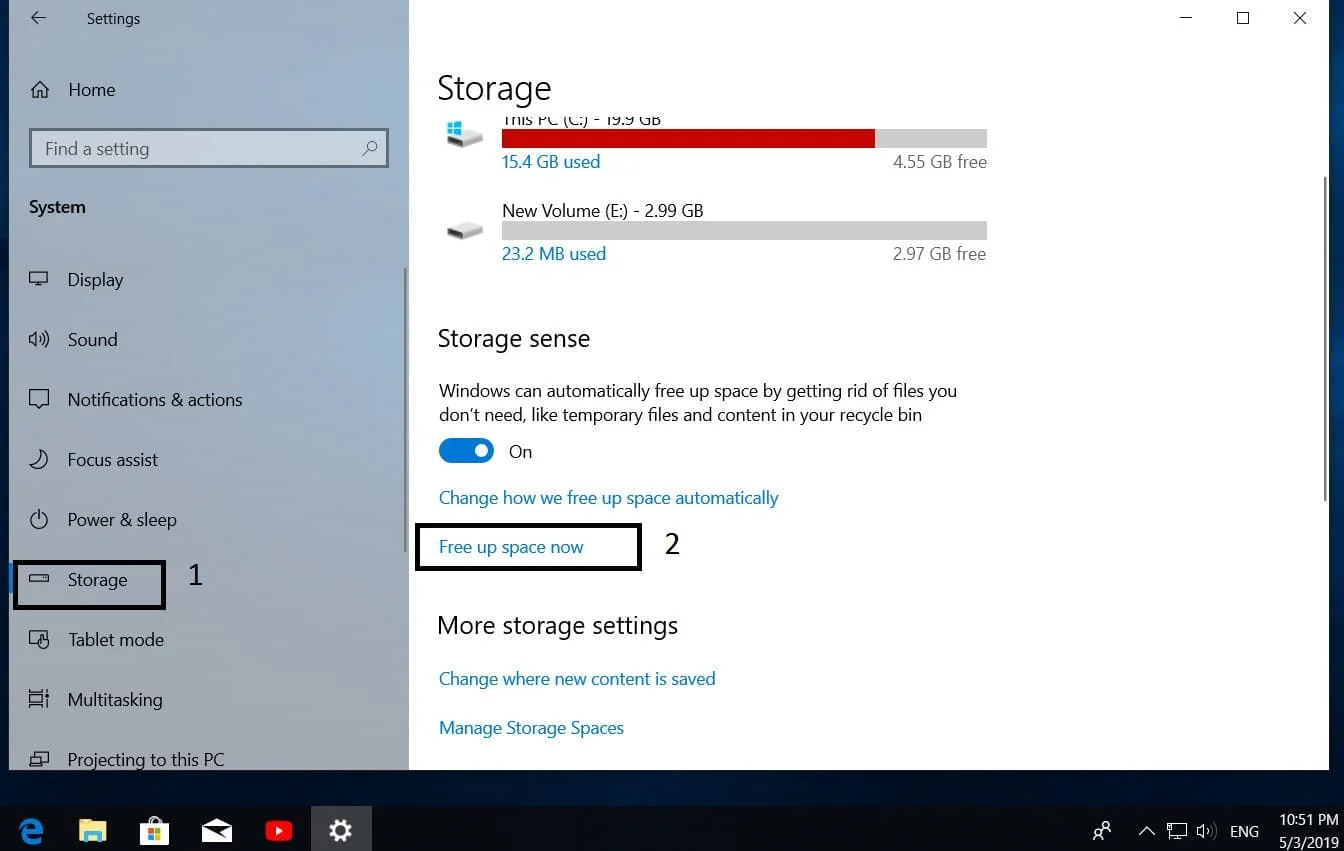 There is nothing worse than the lack of space on your device. If you are using Windows 10 as the operating system, the installation will only occupy 20 GB. Unfortunately, the size of the storage is steadily decreasing, and our capacity requirements are increasing. When using solid-state SSD drives that are high in price, an update is not always an option. Fortunately, the new April 2018 update for Windows 10 is a new tool that helps users recover precious disk space. The new disk cleaner from garbage files automatically finds files, allowing users to delete data and restore disk space without worrying about deleting something important. Let's take a look at how to clean the C drive from unnecessary files and free up hard disk space for more space in Windows 10 \ 8.1 \ 7.
How to free up disk space C in Windows 10
Go to "Settings"> "System"> "Storage"> on the right side "Free up space now."
Pay attention to the option "Change the location of saving new content." When you download, for example, games from the windows 10 store, they are installed by default on drive C. You can specify a different local drive. I also advise you to pay attention to "Change the way of automatic freeing up space", which can be configured and the system itself will clean the disk from unnecessary files at a specified time, for example, every week.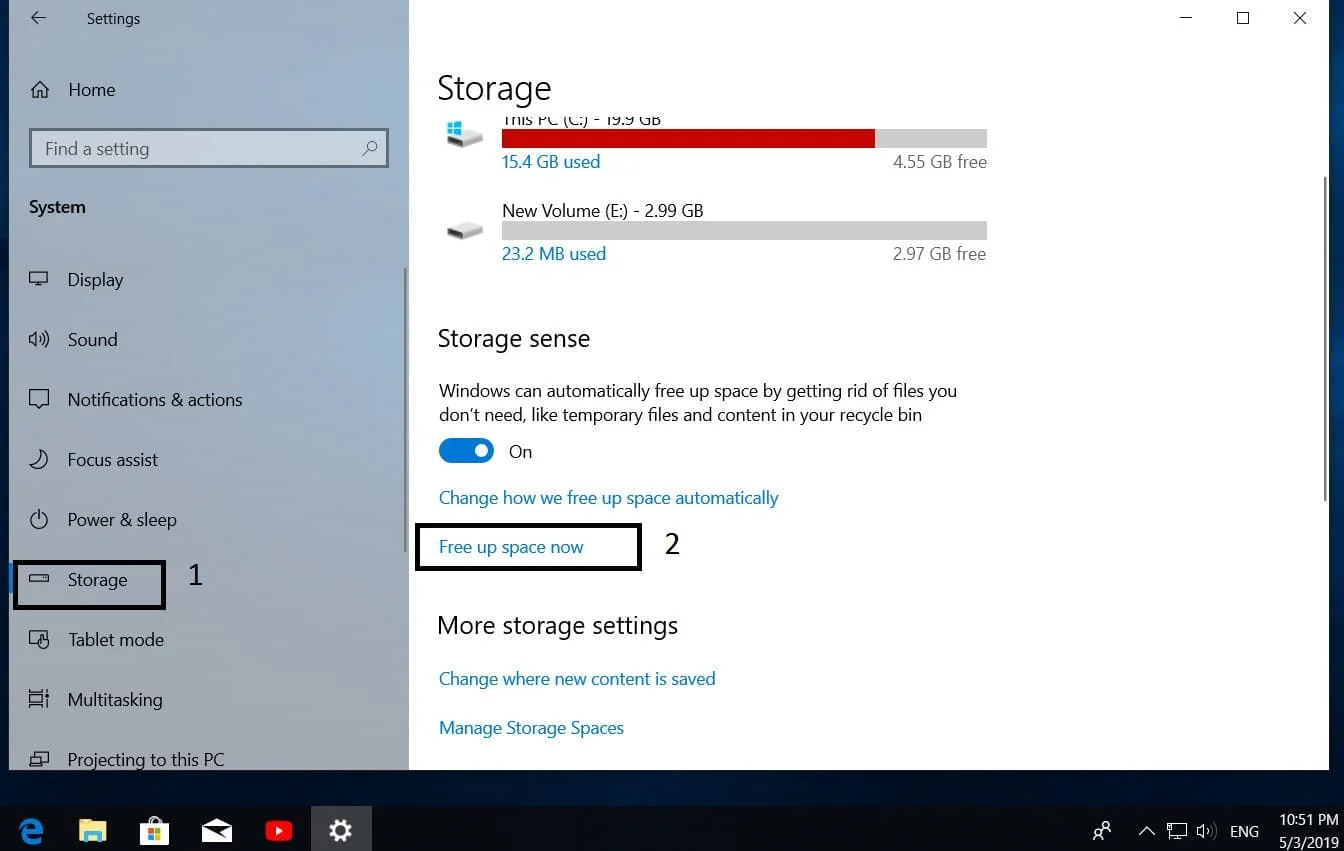 Related post : How to troubleshoot printer problems
After you clicked on "Free space now", Windows will start scanning your computer for any unnecessary data. Unnecessary data include: update log files, error report files, cleaning up old Windows updates, temporary files, temporary Internet files, etc. Just check the boxes next to the data types you want to delete. This tool only identifies non-essential files that are not needed for a regular user.
Related :HOW TO REMOVE OLD AND UNNECESSARY DRIVERS IN WINDOWS 10 / 8.1 / 7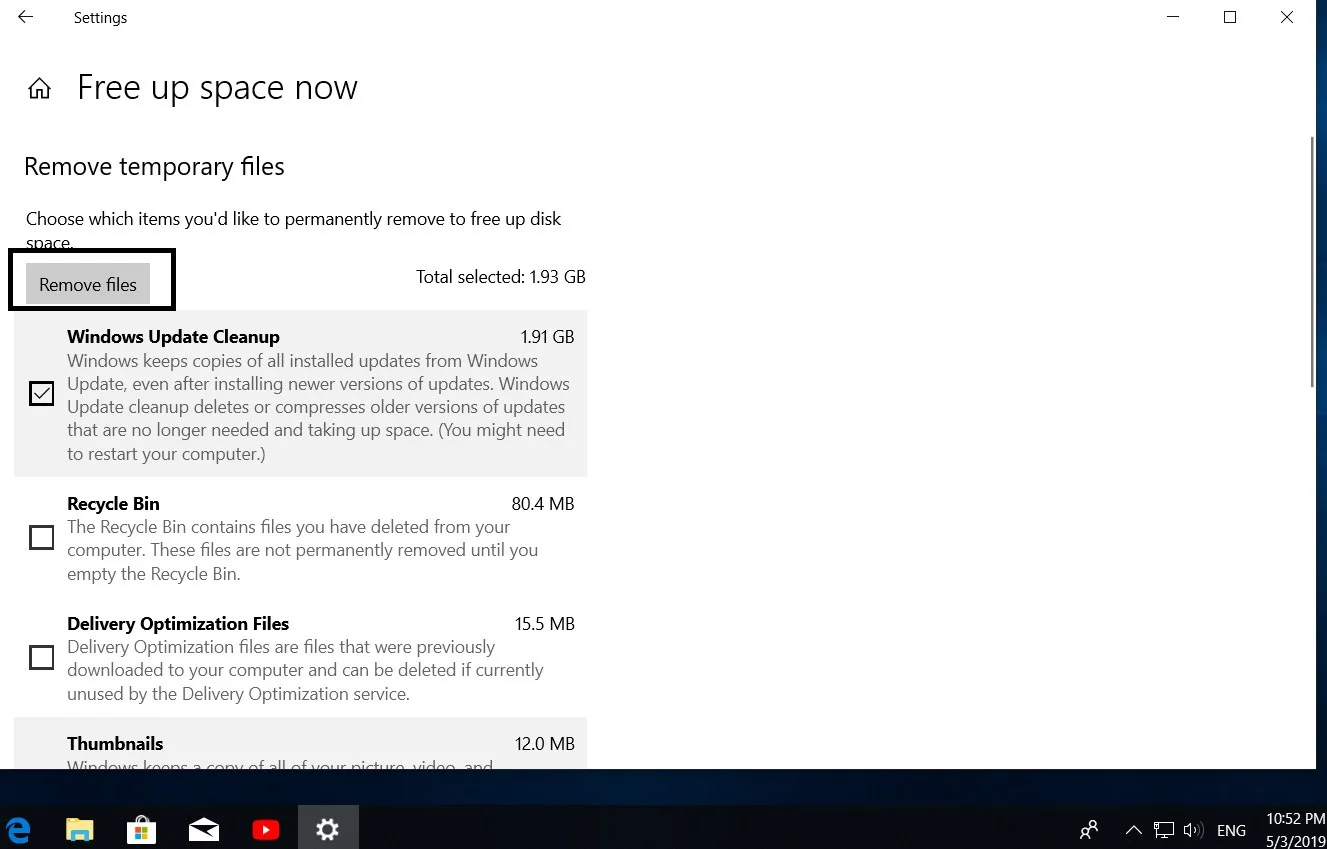 Related post : The keyboard does not work on the windows 10 lock screen
How to clean the C drive from unnecessary files in Windows 7
Who uses Windows 7 / XP, there is no such utility to free up space. By this we will go the other way to clean the C drive from unnecessary files.
Press the key combination Win + R and enter cleanmgr, then select the disk you want to clean and free up space.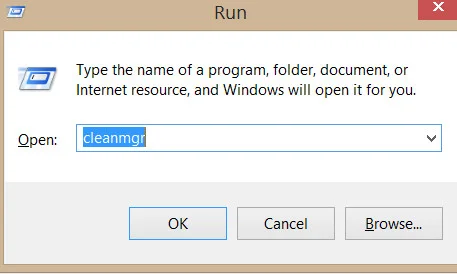 Related post : What is CompatTelRunner.exe process in Windows 10
In the new window, select disk you want to clean then  in the new window that appears, check all the checkboxes and click OK.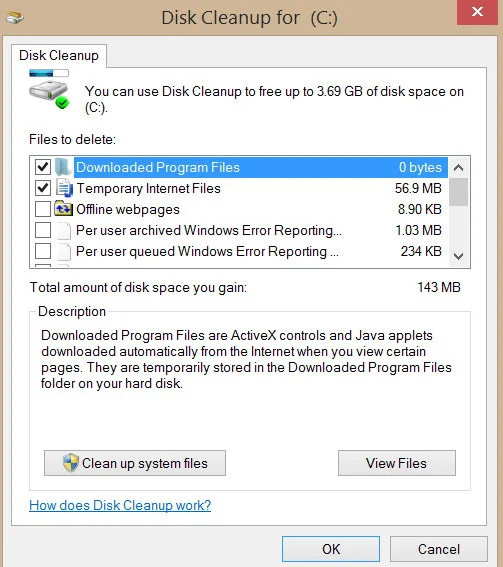 Related post : INTERNAL_POWER_ERROR on blue screen in Windows 10