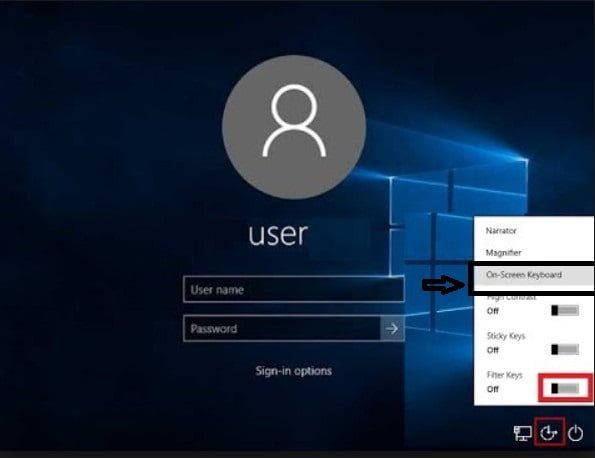 Many probably have encountered a very serious problem, when the keyboard does not work when entering a password on the windows 10 lock screen. In turn, the mouse and touchpad on the laptop continue to work when you log on to the system, but the keyboard does not work on the lock screen when the computer wakes up from hibernation or hibernation. You can not worry too much that the clave has broken or the drivers have somehow flown onto it. This is a software issue, and the keyboard will start working when you log in. In other words, the clave does not work only on the lock screen and there are a couple of quick fixes.
Use the onscreen keyboard to enter the windwos 10
Since the touchpad and mouse work for us, you can use the on-screen keyboard on the lock screen:

Select the "Accessibility" icon from the bottom of the right.

In the pop-up menu, click "On-Screen Keyboard" and enter your pin code.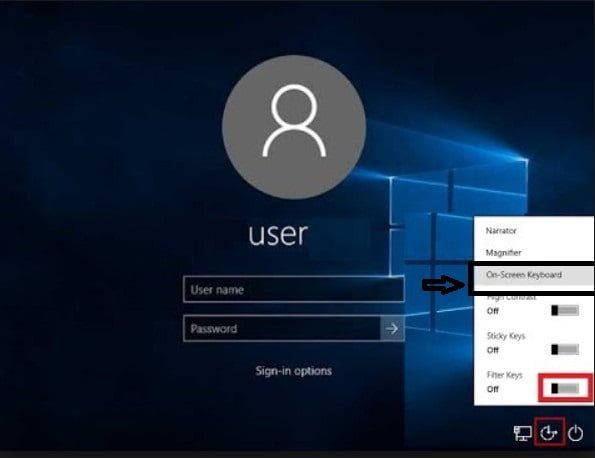 Related post : How to disable pop-up push-notification sites in browsers
Reboot your computer
If the keyboard does not work when you are on the login screen, you can simply restart your computer, so that the keyboard will work after the system restart. On the login screen, click the "power" button in the same place and click the "restart" button to restart the windows system. Please note that you will lose all unsaved data when you restart the computer.