The calculator in Windows 10 may not work after a third-party program purges the registry or due to account issues when it conflicts with UAC, which limits the running of software to secure the OS. In some cases, after upgrading Windows 10, the calculator may open but then hang up or close quickly. This is a guide on how to fix it and what to do when the calculator in Windows 10 is not working and does not start.
Why does my calculator  not working in Windows 10?
Method 1: First of all, check the system files that may be missing or corrupted. This is a great way if the calculator stopped working after cleaning the registry or stopped running after another Windows 10 update. Run a command line as administrator and enter two commands one at a time:
sfc /scannow
DISM /ONLINE /CLEANUP-IMAGE /RESTOREHEALTH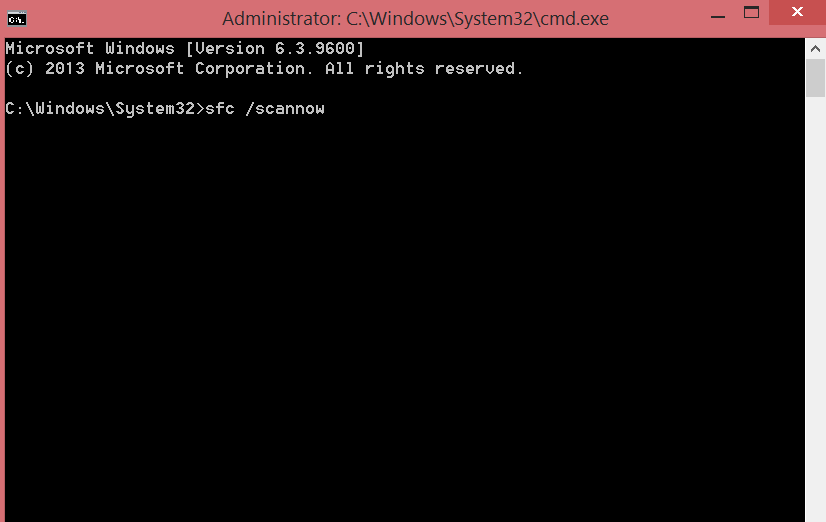 Restart the PC after the process has finished.
Method 2: Open Settings > Apps > Apps and Features > find the calculator on the right in the list, highlight it with a single click and click on Additional Options from the bottom.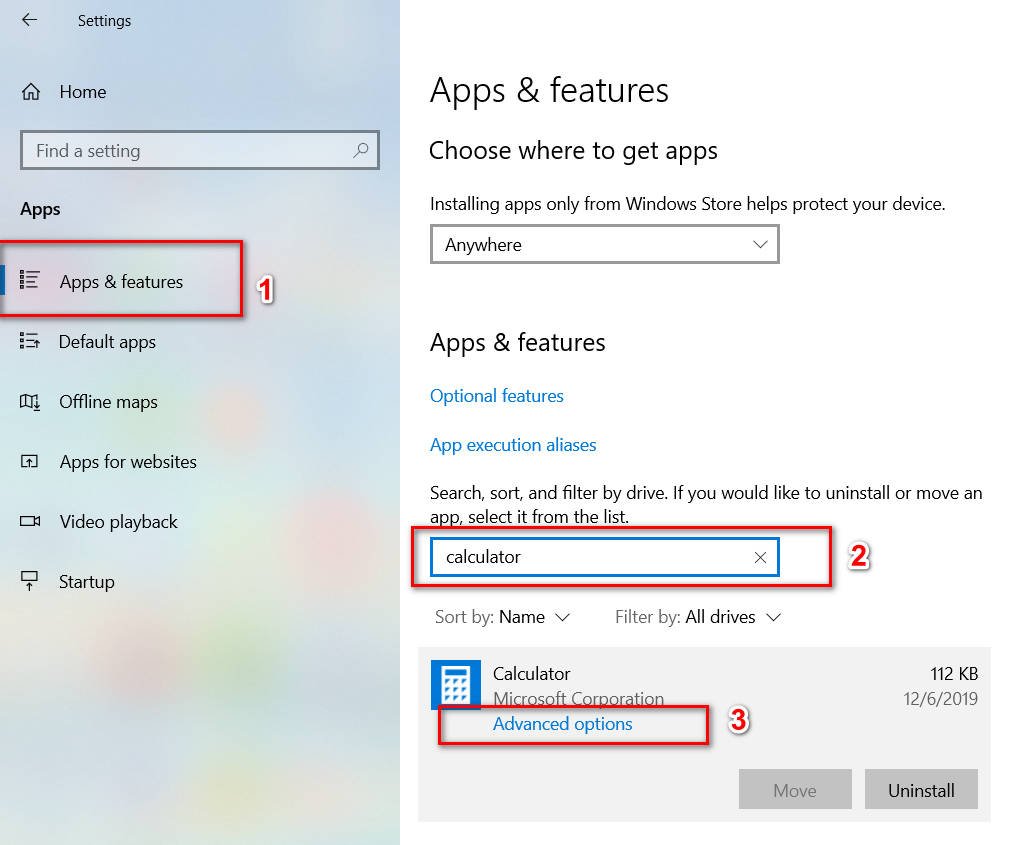 In the new windows, click "Reset"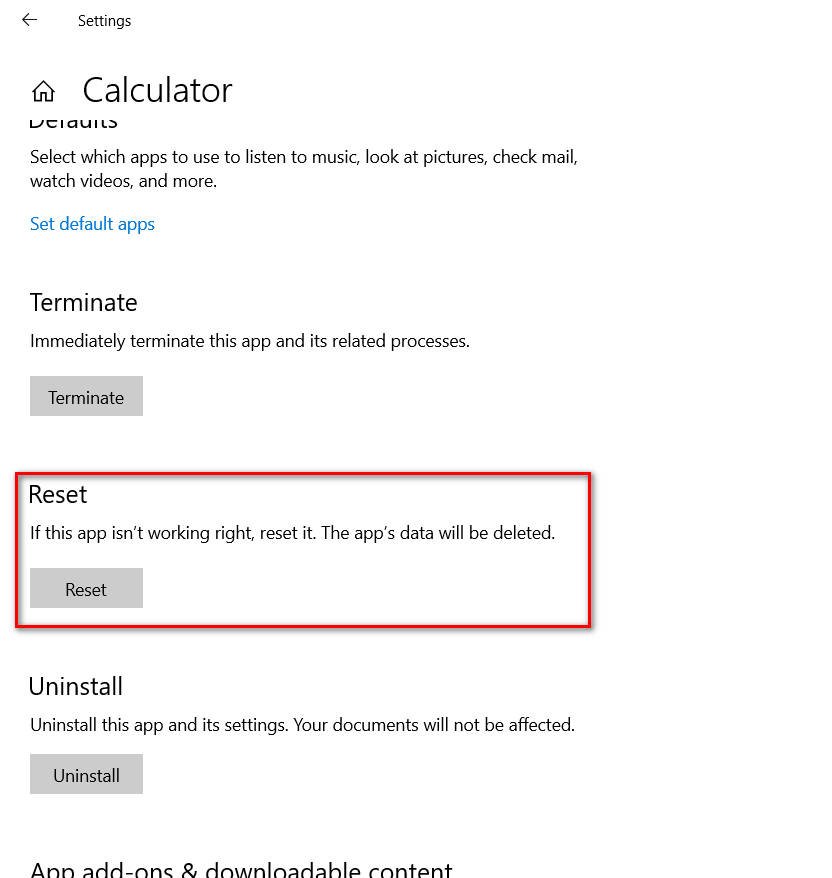 If the calculator does not work after resetting, press "Delete".
Then open the Microsoft Store (Windows Store) and download the calculator again.
To find it quickly, type in the word "calculator".