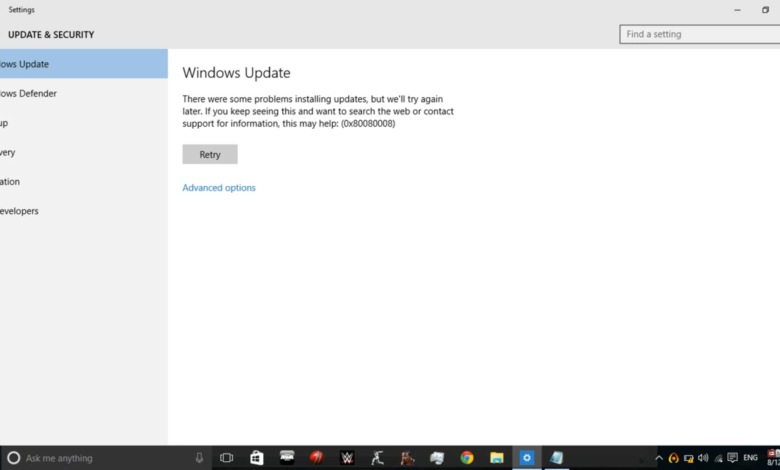 While updating Windows 10, we may encounter the 0x80080008 problem sometimes. This issue may be due to some file mismatch between the old version and the updated Windows version during the update. There are several ways to solve this problem. In this article, we will show you the most effective solution.
To solve this problem, you need to download and run the file.bat program on your computer. You can download the file.bat program from the link below.
---
How to fix 0x80080008 error on Microsoft Windows 10
Step 1. Download the File.bat file to your computer. Certbolt
Step 2. Run this file with the right mouse button with administrator privilege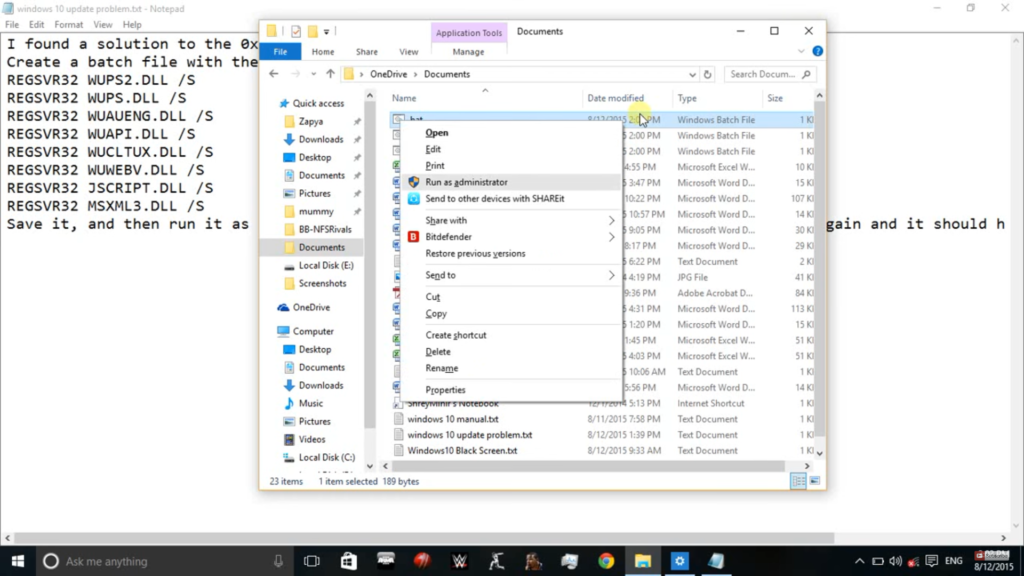 That's all you need to do. The contents of the file.bat file are as follows. Some antivirus programs may detect this file as a virus. Our recommendation is to turn off your antivirus program before running the file.
REGSVR32 WUPS2.DLL /S
REGSVR32 WUPS.DLL /S
REGSVR32 WUAUENG.DLL /S
REGSVR32 WUAPI.DLL /S
REGSVR32 WUCLTUX.DLL /S
REGSVR32 WUWEBV.DLL /S
REGSVR32 JSCRIPT.DLL /S
REGSVR32 MSXML3.DLL /S
This solution may also be useful for the following issues.
Microsoft .net framework 4.8 for windows 10 version 1803 for x64 (kb4486153) – error 0x80080008
2019-02 update for windows 10 version 1803 for x64-based systems (kb4346084) – error 0x80080008
2018-09 update for windows 10 version 1803 for x64-based systems (kb4100347) – error 0x80080008
2018-10 update for windows 10 version 1803 for x64-based systems (kb4100347) – error 0x80080008
feature update to windows 10, version 1809 – error 0x80080008
feature update to windows 10, version 1903 – error 0x80080008
windows 10, version 1903 – error 0x80080008
feature update to windows 10, version 1709 – error 0x80080008
windows 10 error 0x80080008
feature update to windows 10, version 1803 – error 0x80080008