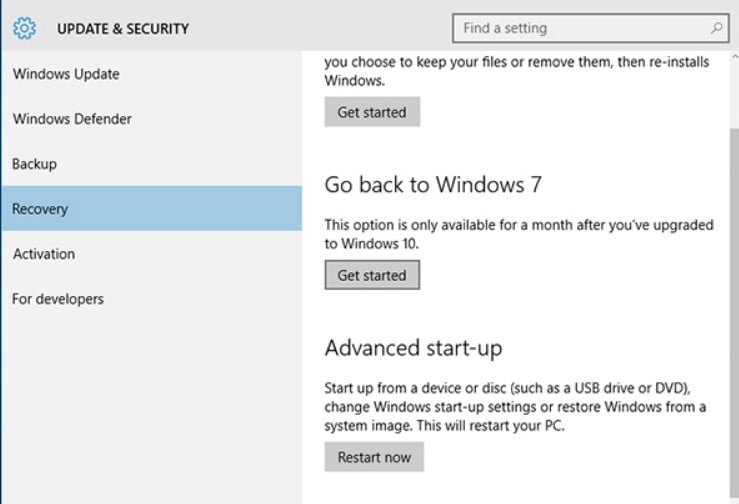 Not everyone loves Windows 10. Many people have upgraded from Windows 7 and regretted it. It may be that windows 10 cannot work with old software. As time shows, all this is just talk starting from windows XP. I remember when Windows 7 was released, many wrote that it was bad, return windows xp, released windows 8 and again started screaming, return windows 7, and with version 10. Naturally, some government programs, sharpened under windows XP and will not really work on other editions, but this is a tiny percentage. Another very important reason is laptops that do not really pull Windows 10. Many users have upgraded from Windows 7 to Windows 10 and regretted it. If you are one of them and your programs stopped running, you started to slow down your computer or laptop, then there is a way to get Windows 7 back after upgrading to Windows 10.
Back to windows 7
This option can only be used when upgrading to Windows 10 with Windows 7. Please note that this method will not work if you have performed a clean reinstall or your Windows 10 has been running for more than thirty days.
1. Click on the tray notification and select " All Settings."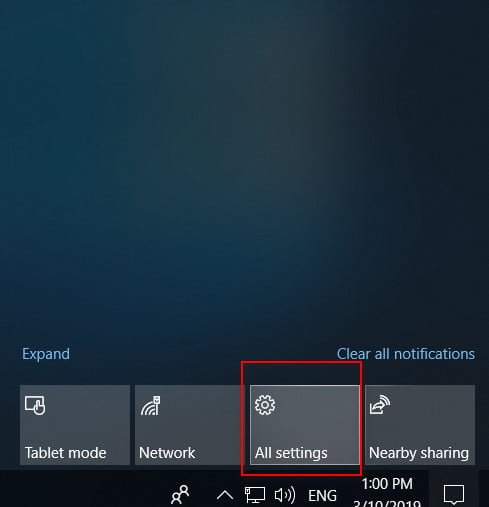 Related post : How to Recover MBR hard drive
2. Go to "Update and Security", find on the left in the "Recovery" column. And you should have the option "Go back to Windows 7". Click Start to remove windows 10 from your computer.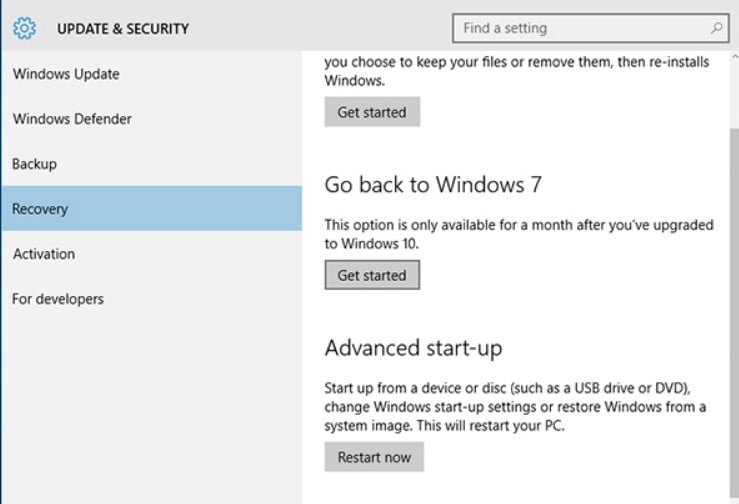 3. The question "Why are you coming back?" Appears on the screen. Select the option that suits you and click on.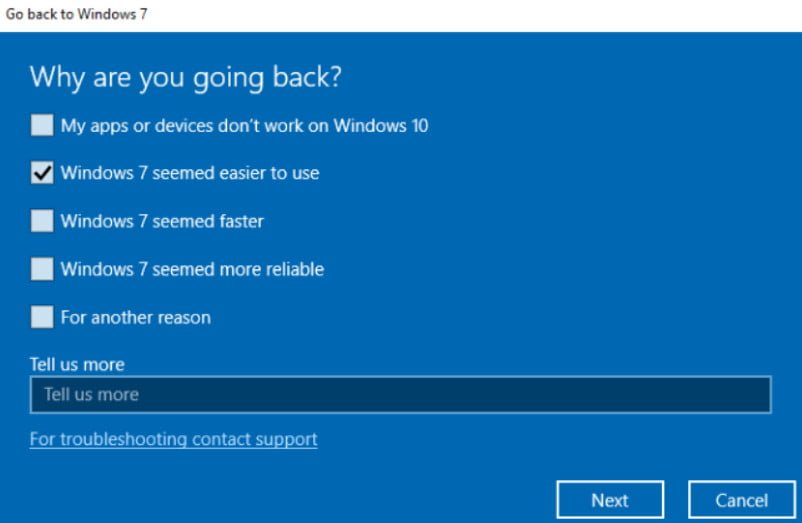 4. A reminder about disabling the password and the "Back to Windows 7" button will appear. After clicking, the process will go and your computer will roll back to Windows 7.