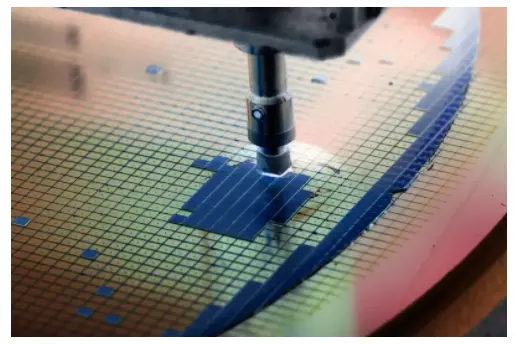 In monetary terms, Samsung has become the leader.
According to IC Insights, the 17 largest semiconductor companies are set to achieve total sales of $ 460 billion in 2021. Intel, Samsung and TSMC are projected to account for about $ 210 billion of total industry sales revenue.
Intel is the only company in the top 17 that didn't see positive growth in 2021, but instead saw a 1% decline in sales. This means that the blue company will earn about $ 800 million less. Intel has been facing supply challenges for longer than other manufacturers, mainly due to delays with its 10nm and 7nm chips. The company has even begun to port some of its developments, such as Comet Lake, to less technologically advanced manufacturing processes. The fact that it took the company so long to scale up its 10nm SuperFin technology also means AMD was able to take a chunk of Intel's stake thanks to its trusted manufacturer TSMC.
In return, AMD is showing an incredible 65% increase in revenue over 2020. Its size has grown from $ 9.7 billion in 2020 to $ 16 billion. NXP and Analog Devices will also cross the $ 10 billion milestone. MediaTek lags slightly behind AMD with 60% growth, fueled by high-performance next-gen Arm chips and mid-range chips with 5G support.
Problems with product availability and semiconductor supply often help manufacturers because whenever demand exceeds supply, there is an opportunity to increase the average selling price, and hence profit. But supply and demand are not the only drivers of growth. The broad product portfolio is also a driving force. While Intel's Alder Lake platform has done a good job of nearly closing the gap between AMD's and Intel's offerings, it's too late to make up for the relatively meager offerings for much of 2021.
The market is growing at an incredibly fast pace, fueled by worldwide 5G deployments and incredible demand from HPC, business and consumer sectors. Samsung intends to continue to grow its business at an accelerated pace. Growth of 34% is not a record, but it is the highest in the industry in net dollar terms. The NAND and DRAM sectors brought tremendous success to the company in 2021, as the demand for NAND and DRAM only increased as technology advanced, and the increase in volume naturally led to increased sales. Overall, Samsung has increased revenue by 20 billion since 2020.