Late last year, AMD introduced the Instinct MI100 professional compute accelerator. It uses a Compute DNA GPU (7,680 stream processors) paired with 32GB HBM2 video memory. The Instinct MI100 accelerator delivers 23.1 teraflops in single-precision (FP32) operations and 11.5 teraflops in FP64 operations, which is one of the best performance on the market.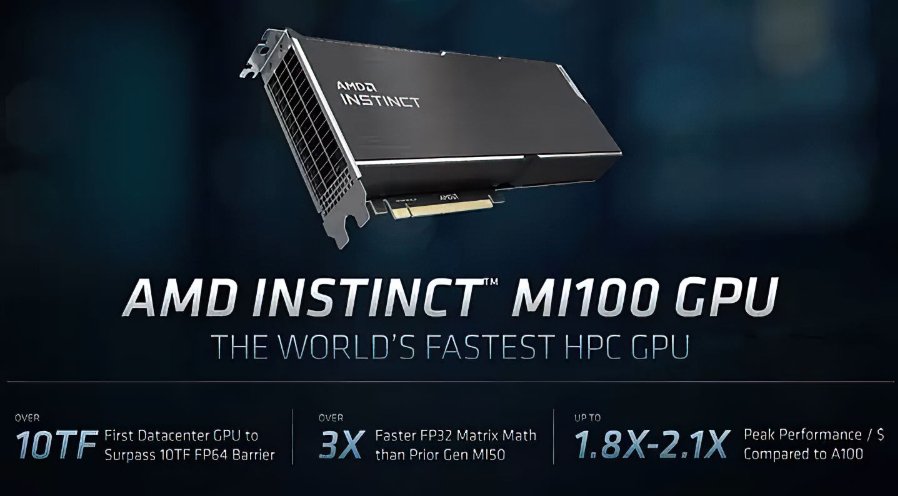 According to rumours, AMD plans to introduce a new computing accelerator called Instinct MI200 later this year. Presumably, MI200 will move to CDNA 2 architecture and get a GPU design that can accommodate twice as many cores as Arcturus.
The AMD Instinct MI200 is expected to debut the Frontier supercomputer alongside AMD EPYC (Trento) processors. The changes compared to Milan are unknown, but the Trento CPUs are either optimized for running in a supercomputer or have other innovations such as PCI-E 5.0.
In the leak, the accelerator is named as AMD Instinct MI200 OAM MCM Special FIO Accelerator for HPE Cray Ex. OAM stands for Open Accelerator Module, MCM stands for Multi-Chip Module, FIO stands for Factory Installation Option, and HPE Cray Ex stands for the name of the supercomputer.