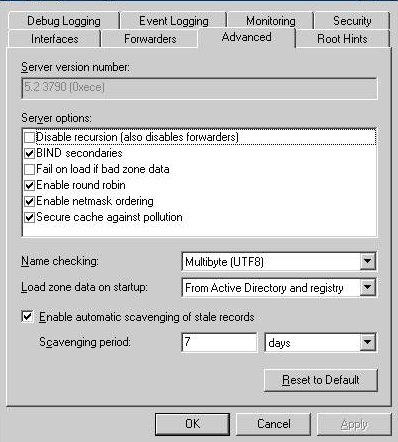 The Windows DHCP server can, when adding a new device to the network, automatically register for it entries for the host (type A), entries in the reverse lookup zone, or pointers (PTR). This greatly simplifies and simplifies network administration (I already wrote how to enable Dynamic DNS on domain controllers). However, these records are not automatically deleted, in the event that they become obsolete (for example, the device was removed from the network or received a new IP address), they remain in the DNS zone database for an indefinite period. This can cause various DNS problems and conflicts on the network. And clearing the local DNS cache on your computer does not help, this is a server problem.
However, this problem can be overcome by setting the DNS server so that it tracks the age of each dynamically created record and periodically deletes the records (the cleaning process) that are older than the number of days you specify.
The age of a resource record is calculated based on the information, when it was created, or when it was updated. By default, Windows clients send a request to update their data on the DNS server every 24 hours. This prevents the deletion of active records from the database.
In Windows Server 2008, DNS cleanup is disabled by default. To enable and configure DNS cleaning on a DNS server in Windows 2008, follow these steps:
Click Start, point to Administrative Tools, and then click DNS. The MMC snap-in for DNS Server starts.
In the console tree, select the DNS server you need.

On the Action menu, select Properties.

Go to the Advanced tab, select "Enable automatic scavenging of stale records" and click OK.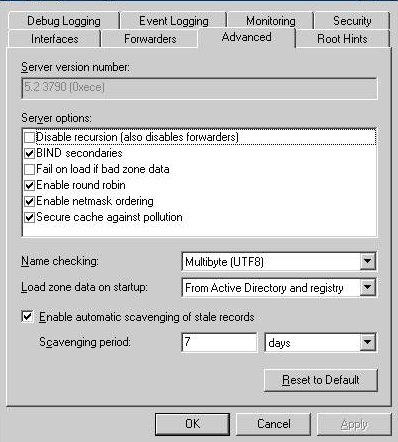 Related post : Change domain computer password 
On the Action menu, click Set Aging / Scavenging for All Zones.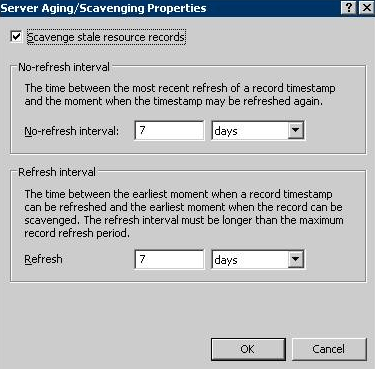 Related post : How to run 32-bit applications in 64-bit versions
Check the box "Scavenge stale resource records" and click OK. The default is 7 days.

In the confirmation dialog that appears, select Apply these settings for the existing Active Directory-integrated zones (Click "Apply these settings for all existing in Active Directory — integrated zones") and click OK.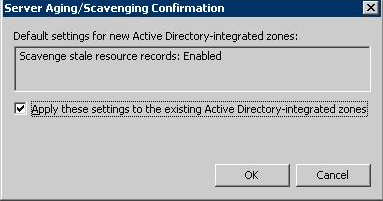 Related post : Network Settings in Windows Server 2008 Server Core
So you can configure automatic cleaning of unused dynamic records in the DNS server on Windows 2008.