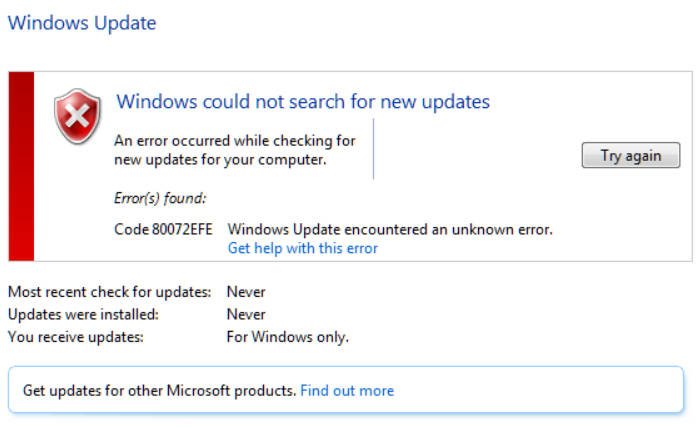 The main cause of window update error 80072efe in Windows Update is the disconnection between your computer and Microsoft servers. This means that it may be due to bad Internet on your part or the microsoft server is temporarily not working. If your Internet connection is interrupted, it may be that the rootkit virus may be the culprit of this problem. Third-party antiviruses and firewalls can block the connection to the servers for updating and thereby cause an error.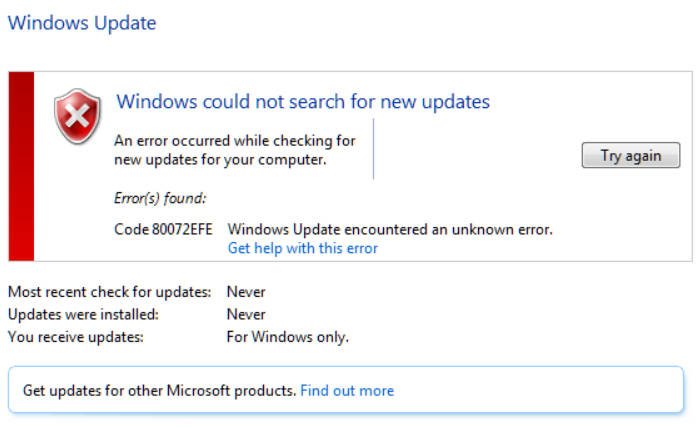 The window update error 80072efe  can appear on Windows 7 and Windows 10 and is supplemented by the following message "Connection to the server was disconnected" and have the code:
ERROR_INTERNET_CONNECTION_ABORTED
WININET_E_CONNECTION_ABORTED
ERROR_WINHTTP_CONNECTION_ABORTED
How to fix window update error 80072efe in Windows 10/7
Wait 7 minutes. It could be Microsoft servers themselves.
Reboot the router (modem) and PC.
Run troubleshooting for the network adapter and update center.
Disable third-party antivirus and firewall and check for updates.
Use an anti-virus scanner.
If you have a program or extension in the VPN / Proxy browser, then disconnect or uninstall for a while.
Local providers give their unstable DNS. Change the DNS address and reset Winsock, TCP / IP, DNS.
Delete Catroot2 Folder
The Catroot2 system folder contains the signature for Windows updates. Any damage to the signature can cause window update error 80072efe in Windows Update. For this reason, you need to delete this folder. To delete the Catroot2 folder, you must first disable the service that runs in this folder. Let's get started.
Step 1. Press Win + R and enter services.msc to open the services. Next, find the "Cryptography Services" service and double-click on it. In the new property horse, click on Stop. It does not close this window and go below to step 2.
Related post : What is Host Service (svchost.exe) ?
Step 2. Open Explorer (This computer) and go to the path C: \ Windows \ System32 \. Locate the Catroot2 folder and delete it.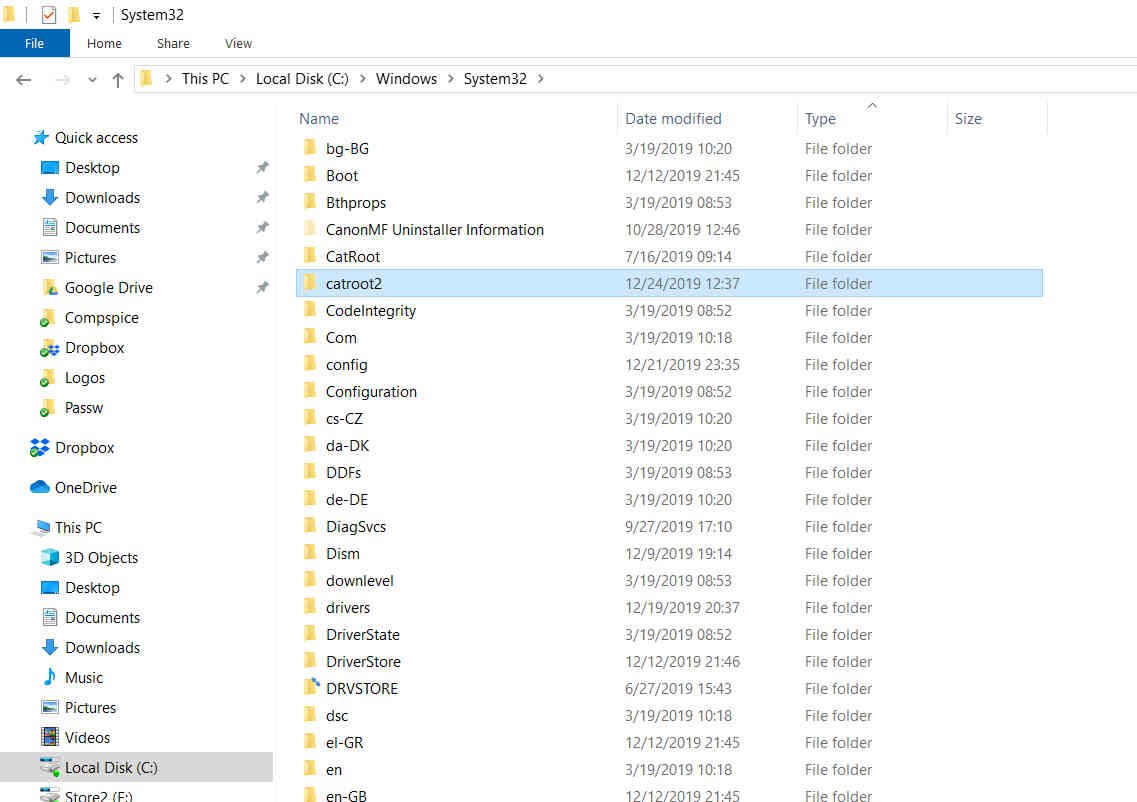 Related post : How to add extra hours to Windows 10
Step 3. We stopped the service in step 1 so that we could delete the folder. Now you need to enable this service back. Proceed to step 1 and enable the cryptography service. Next, check for updates.