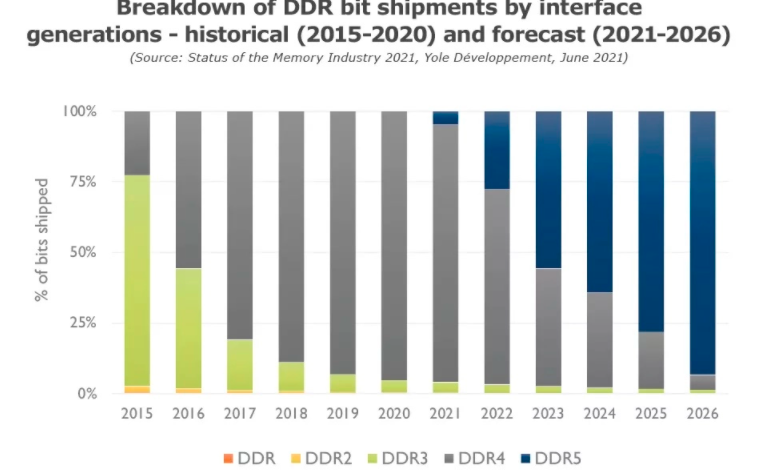 Intel will launch the LGA1700 platform and Alder Lake-S processors this year, which will usher in the mainstream DDR5 era. However, the Double Data Rate 5 standard can be considered a truly massive standard only in 2023. According to analysts at Yolle Developpement, in a couple of years, DDR5 will surpass DDR4 in shipments, taking over half of the DDR memory market.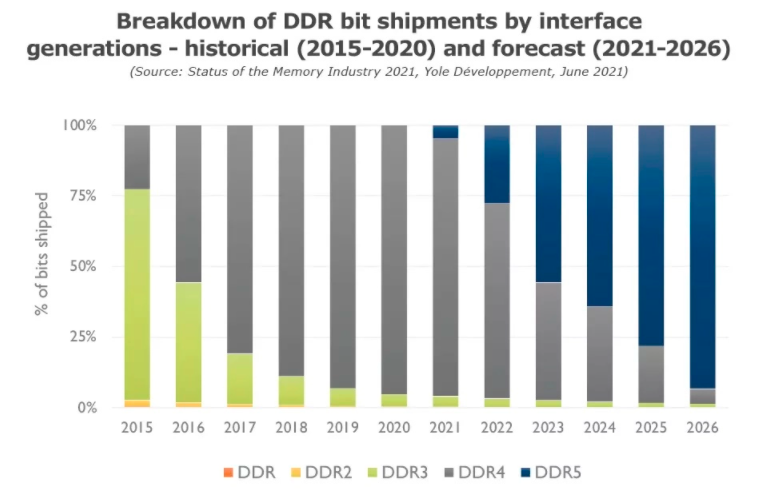 By the end of next year, the share of DDR5 RAM in global shipments will exceed 25%. The release of new server platforms from Intel and AMD will help her in this. By the way, the "red" chipmaker at this time will also release a mass AM5 along with a Ryzen CPU on the Zen 4 architecture supporting the new standard.
According to experts, the transition to DDR5 will be accelerated by the huge demand for RAM. Soon, the DRAM memory market will grow to $ 120 billion, NAND – to $ 68 billion. This trend will continue until 2026 when the volume of the RAM market will exceed $ 200 billion.