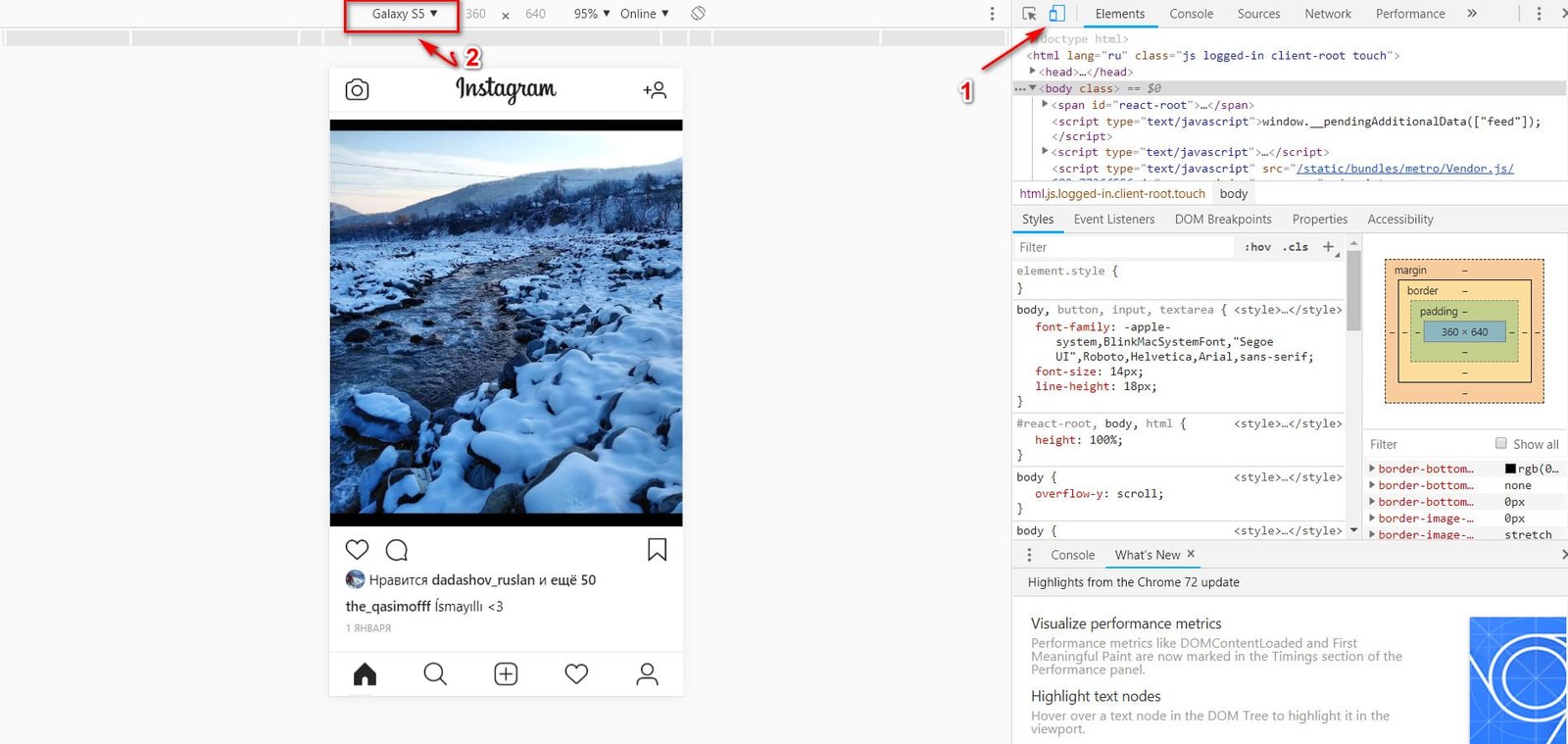 If you are an Instagram user, then you know that this platform does not allow you to add photos and videos from your computer. Posting photos or videos on Instagram is only possible from a mobile device and third-party programs. Third-party programs, in turn, ask for access to the profile and enter a username and password, which causes danger. Why do we need third-party programs that need to be searched on the Internet, to understand, and in general it is not clear who does these programs. You may stumble upon a lot of phishing programs that steal passwords and profiles. Suddenly you want to edit the photos on your computer, and then upload to your account. In general, we will discuss how to add photos to Instragram.
How to add, upload or upload photos or videos to Instagram from a computer with Chrome browser

Open Google Chrome or Yandex browser, go to your Instagram account and log in. When you are in your profile, press the key combination Ctrl + Shift + I. Next you will have a panel on the right, you click on the icon of mobile devices (hot keys Shift + Ctrl + M), then select any device from the top center, I chose Galaxy S5. Press F5 to refresh the page, and you will have a button to upload photos to Instagram. In general, you will have a mobile version of Instagram in your browser.