Are you getting the 0x8004deb4 OneDrive error in Windows 10? This problem usually occurs after upgrading the version of Microsoft Office 2016 to build 16.0.7967. When you try to log in to OneDrive for Business, you are faced with the message:
Login was either interrupted or unsuccessful.Please try logging in again (Error code 0x8004deb4)

Related post : What is CompatTelRunner.exe process in Windows 10
Fortunately, Microsoft officially released a solution to this error in one of the updates. But what to do if the updates did not come, or just someone does not want to be updated. Let's look at how to fix the 0x8004deb4 OneDrive error in Windows 10 using the registry editor. Before you begin, create a system restore point.
Guide to fix error 0x8004deb4 in OneDrive
1. Click the Win + R key combination and enter regedit to open the registry editor.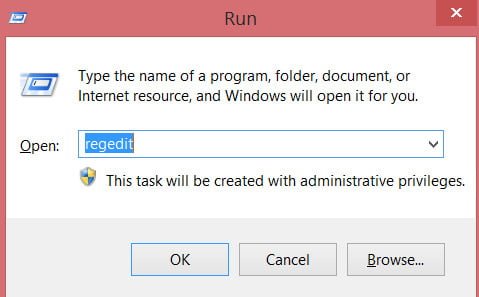 2. Go to the path, or copy and paste into the address bar of the registry editor and press the Enter key.
HKEY_CURRENT_USER \ SOFTWARE \ Microsoft \ OneDrive
3. Once you have crossed the above path, right-click on an empty space and select "Create"> "DWORD Parameter (32 bits)" in the menu.
4. Set the name of the new parameter EnableADAL, then double-click it and set the value 2. Close the registry editor, restart the system and check if the error 0x8004deb4 OneDrive is solved.
Related :HOW TO FIX ERROR 0X80070017 IN WINDOWS 10