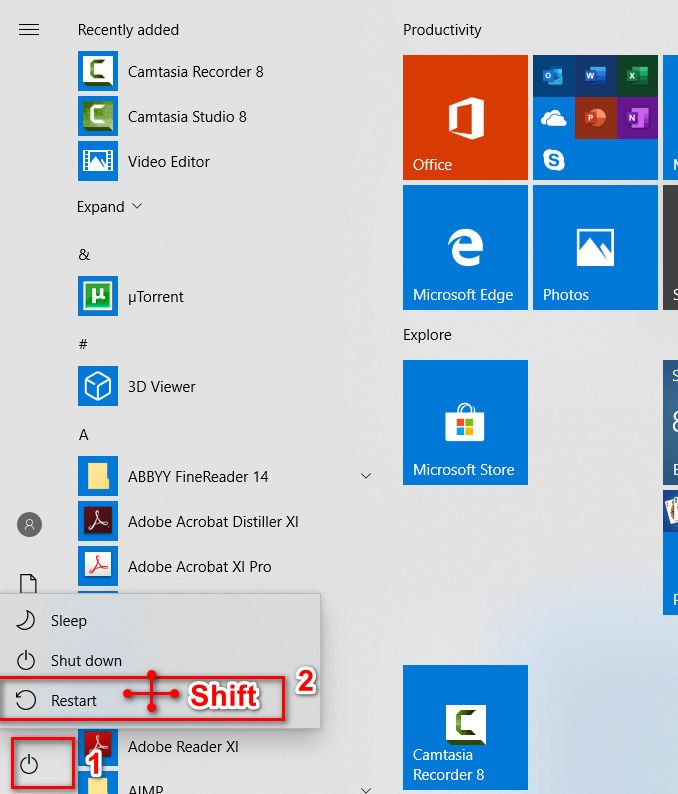 The Options feature plays a very important role in troubleshooting Windows 10, because it provides access to troubleshooting tools, Reset features, etc. If you want to reset the Windows Store application or Reset this computer, you need to use Windows Settings 10 ". But one of the most unpleasant mistakes that happened to me recently is where the "Parameters" do not open or do not work when trying to open. And in this case, I decided to write how to return the computer to its original state, if the "Options" do not work, and you cannot get to the recovery settings.
Reset the computer to its original state without using the Options menu.
To restart the computer without using the Settings menu in Windows 10, the main option that remains is to use the additional startup options when the PC starts. Just restart your PC three times and you will be taken to the advanced settings, where you can run "Restore PC to its original state."
When you boot up to the Windows logo, restart your PC and so on three times.
1. Using screen lock
To load additional startup options from the lock screen, you need to follow a few simple steps.
If you are already logged in to your account, simply press the key combination WIN + L to get to the lock screen, then press the power button in the lower right part of the screen. Press and hold the Shift key on your keyboard, and click "Restart".
This will restart your computer in advanced settings mode.
2. Using the command line
Restart the computer to "advanced startup options" using the command line. Run the command prompt and enter the command:
shutdown / r / o / f / t 00
3. Using the Start Menu
Open the "Start" menu, press the shutdown button, then hold down the Shift + button and click on Restart. This will restart your computer in advanced mode.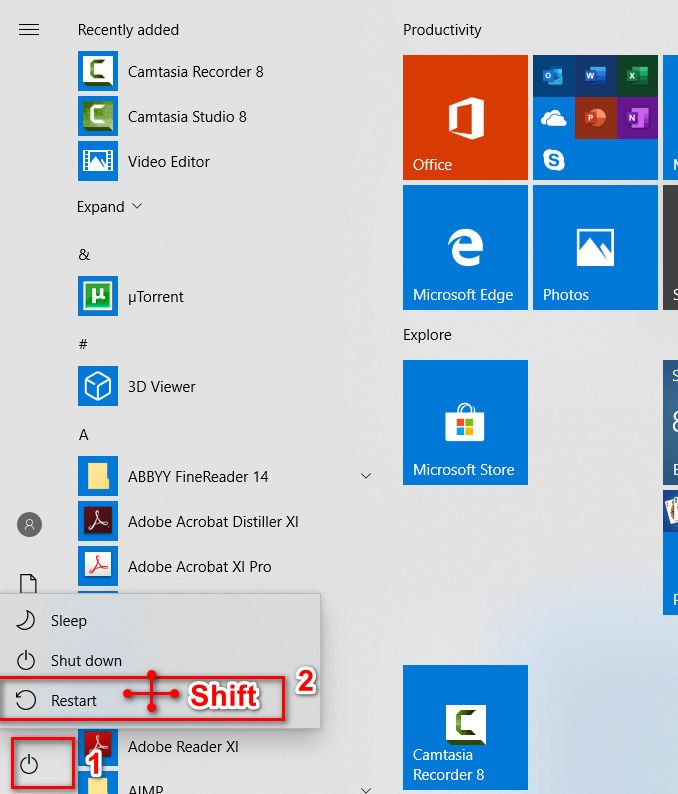 Related post : ERR_TUNNEL_FAILED Error in Chrome
Factory reset windows 10 through advanced startup options
After you have loaded the advanced startup options, you need to go to the configuration that allows you to reset your Windows 10 computer. Click Troubleshooting> Reset the computer to its original state. Select "Save my files" or "Delete all" as you like and follow the further instructions on the screen. This will return your computer to its original state.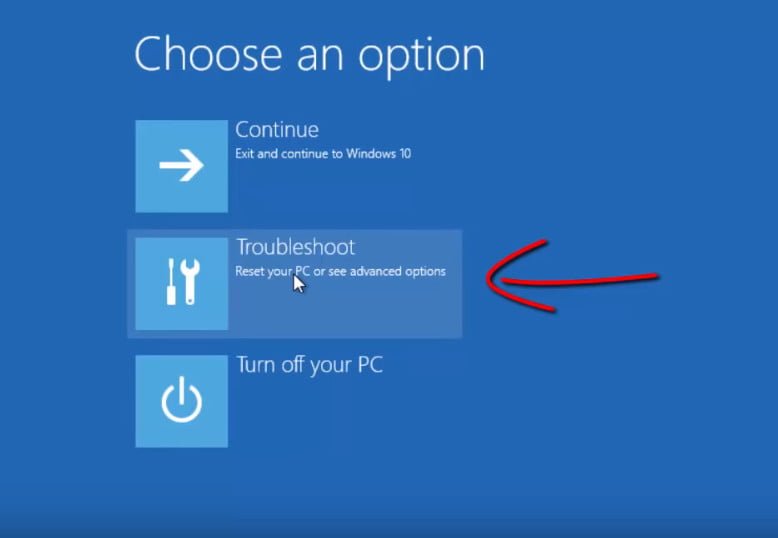 Related post : Missing context menu "Open with"