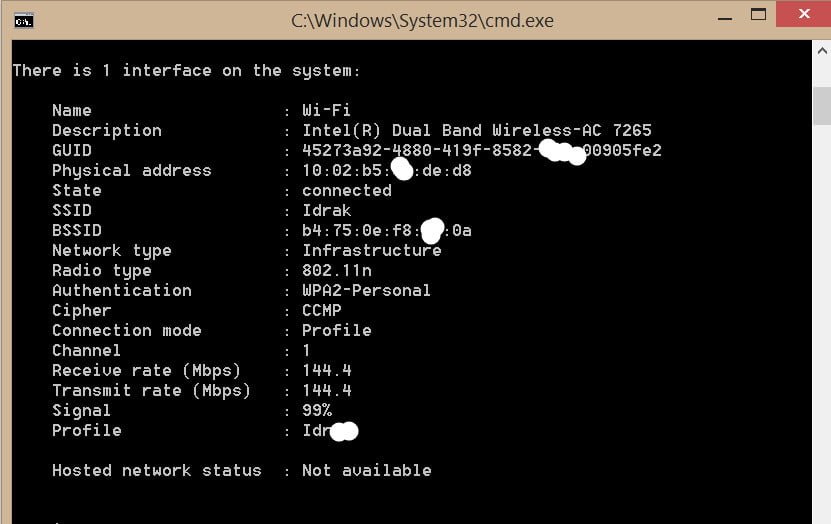 Wi-Fi networks have become much more powerful lately, but they still have physical limitations. One of the biggest problems that many people face in wireless networks is a weak communication signal. You probably know that you can see the strength of the WiFi signal on the system tray icon itself. However, it shows several white stripes, which for me is not very informative and not detailed. Below I will tell you how to know the exact level of the Wi-Fi signal in Windows.
Make sure you are connected to the Wi-Fi network you want to test.
Open a command prompt, enter the netsh wlan show interface command and press Enter.
Next, find the line "Signal" and in front of this line will be shown a number from 0 to 100 percent.
Related :
WI-FI NETWORK DISAPPEARS IN WINDOWS 10 AFTER GETTING OUT OF SLEEP OR HIBERNATION