Tech News
In Europe, the decline in prices for AMD and Nvidia video cards slowed down
The German web edition 3DCenter has released fresh statistics on the cost of video cards Radeon RX 6000 and GeForce RTX 30 series in European retail. Unfortunately, the downward trend in prices, which was observed in the last two months, began to slow down, and some models of 3D-accelerators even went up in price.
GeForce RTX 3070 Ti Founders Edition. Photo by TechPowerUp
In general, foreign colleagues note the growing availability of current AMD and Nvidia video cards, but they are still significantly higher than the recommended values. Today, the average markup for GeForce RTX 30 series devices is 50%, and in the case of "red" 2nd generation RDNA video adapters, this figure is 56%.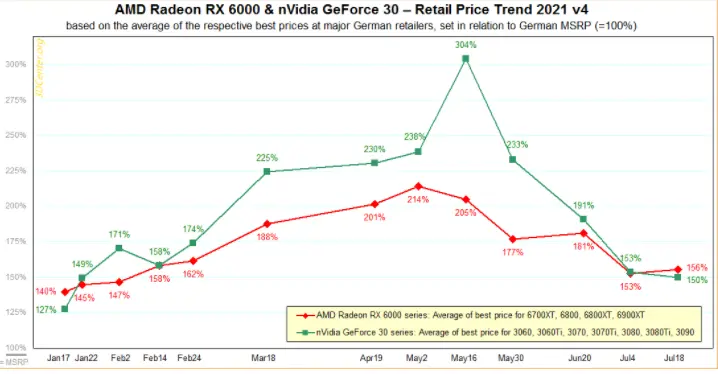 It is difficult to say what the next month will bring, but at the moment there are no prerequisites for further growth in prices for video cards. Nvidia and AMD continue to ramp up GPU production in an effort to meet the unprecedented demand from both gamers and cryptocurrency miners. By the way, the profitability of Ethereum mining has dropped by half over the past couple of months.