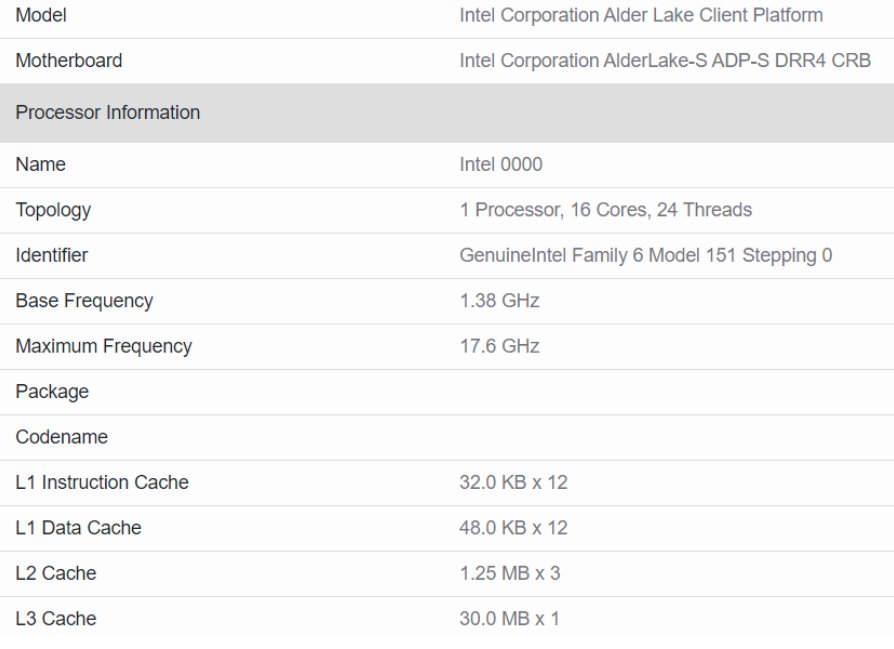 Next year, Intel plans to release not only LGA1200 Rocket Lake-S processors, but also Alder Lake-S processors along with the LGA1700 desktop platform. These CPUs will receive large and small cores within the framework of the so-called "hybrid technology", will be manufactured according to improved 10nm standards and will acquire a DDR5 memory controller.
An engineering sample of the Intel Alder Lake-S processor was today revealed in the online database of the Geekbench 5 test package, "highlighting" the main technical characteristics. According to the readings of the benchmark, we have the maximum configuration with eight productive cores on the Golden Cove architecture and eight "atomic" Gracemont cores.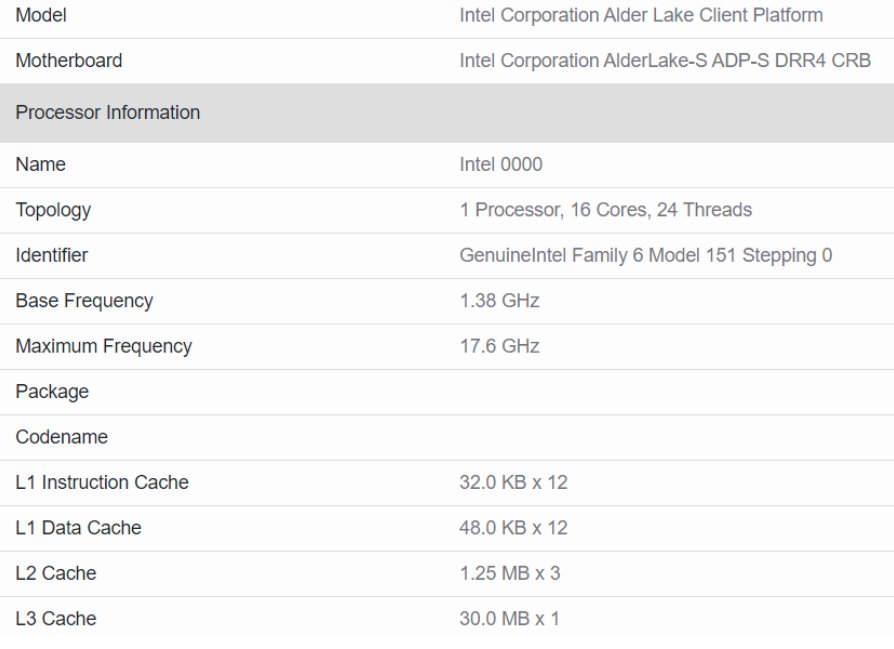 Note that with 16 physical cores, the Alder Lake-S chip is capable of handling 24 threads. This is because only Golden Cove cores support Hyper-Threading Technology.
The Alder Lake-S prototype ran at a nominal frequency of 1.38 GHz, which is typical of early samples. The maximum Turbo Boost frequency, according to Geekbench, was 17.6 GHz, however, this can be attributed to the "raw" benchmark, which is not yet able to correctly determine all the parameters of the new CPU.
If we talk about the results of Geekbench 5, then they are not very informative and do not allow us to assess the performance gain from switching to a new architecture with heterogeneous cores. Suffice it to say that the current 8-cores for the LGA1200 platform demonstrate much better performance.

Source : https://videocardz.com/