Tech News
Want a much faster Radeon RX 5600 XT – update the BIOS yourself. This is probably what Gigabyte cardholders will have to do.
Perhaps not only Gigabyte
Today, the ban on publishing reviews of the Radeon RX 5600 XT video card should be lifted already, so we will finally understand what the new AMD model for $ 280 is capable of.
However, as we learned in recent days, the situation with this adapter will be difficult. Recall, AMD released a new BIOS with significantly higher frequencies and GPU, and memory. However, its use is recommendatory, since Sapphire, for example, updated the parameters of its only model, and PowerColor "smeared" the improvements into two adapters, and the younger did not get any increase in frequencies at all. As a result, there will likely be many different RX 5600 XTs on the market with very different frequencies.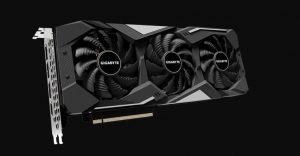 It is not yet clear which manufacturers other than Sapphire and PowerColor will initially use the new BIOS. On Asus, MSI, and Gigabyte sites, the RX 5600 XT video cards are still indicated with old frequencies. But in the case of the latter company, there is a nuance.
Gigabyte has already released a new BIOS for the Radeon RX 5600 XT Gaming OC 6G model, indicating, firstly, that the memory frequency has been increased from 12 to 14 GHz, and secondly, TDP has been increased from 150 to 180 W! For comparison, the Sapphire card has a new indicator of 160 watts.
Unfortunately, GPU frequencies are not indicated. In addition, apparently, Gigabyte offers users to flash the BIOS themselves to get a performance boost, and units will obviously do it.