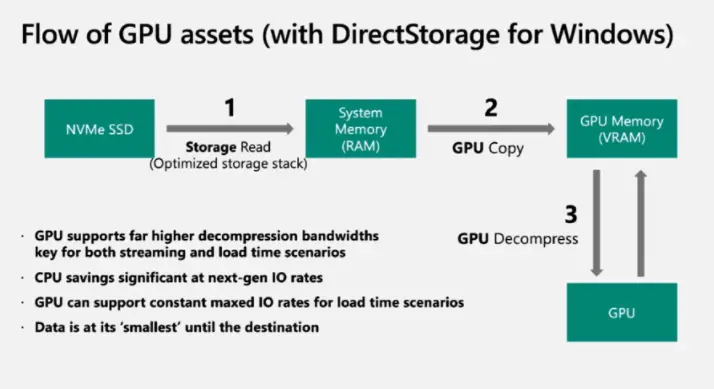 During the Windows 11 announcement, Microsoft announced that the DirectStorage API will only be supported by the new operating system. The software giant has reconsidered its decision and will still provide the mechanism to work on Windows 10, albeit with some restrictions.
"Microsoft is committed to ensuring that game developers can reach as many gamers as possible by implementing the new API. Thus, games created on the basis of the DirectStorage SDK will be compatible with Windows 10 version 1909 and newer, "reads the official blog.
Recall that the DirectStorage software interface originally debuted on the Xbox Series X / S game consoles. It is designed to improve the performance of the I / O pipeline and optimize the work with NVMe drives, which positively affects the load times of games. Using DirectStorage, the video adapter can load resources bypassing the CPU.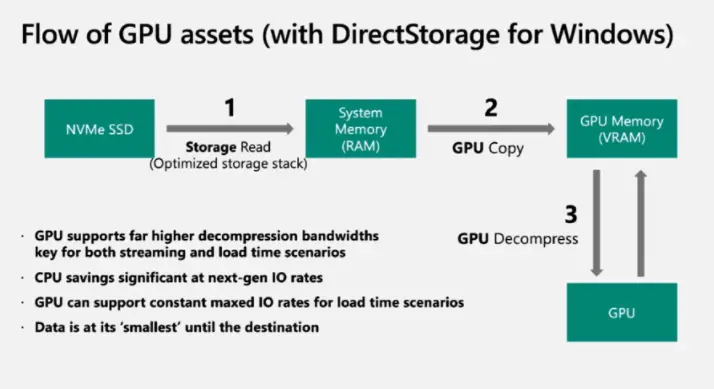 As Microsoft emphasizes, Windows 11 has been designed with the DirectStorage API in mind, so it can better harness the potential of the new technology. For its operation, you need a graphics adapter compatible with DirectX 12, or better with DirectX 12 Ultimate, and an NVMe drive with a PCI-E 3.0 / 4.0 interface. We talked in more detail about the DirectStorage mechanism in a separate article.