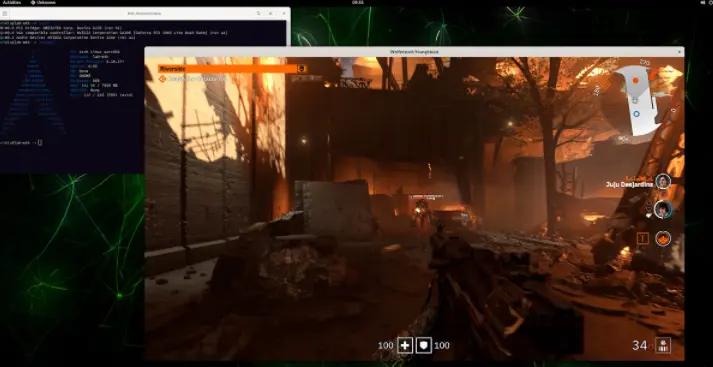 As part of the Game Developers Conference 2021, Nvidia unveiled a couple of techno demos in which GeForce RTX technology runs on a MediaTek ARM processor. We are talking about effects based on ray tracing and DLSS scaling technology. "The demos show that cutting-edge graphics can be ported to a wider range of more energy efficient devices," notes the chipmaker.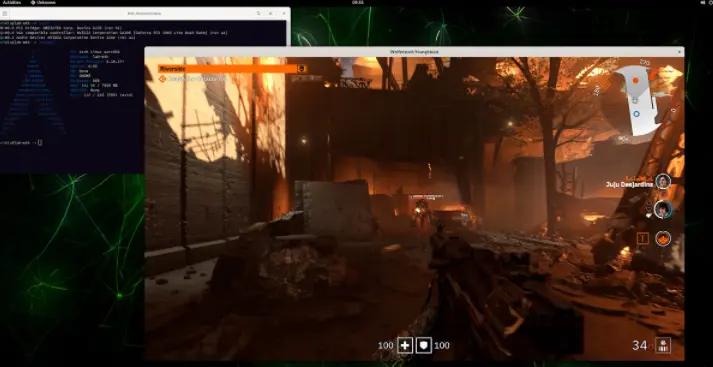 The first technical demo showed Wolfenstein: Youngblood in action with ray tracing and DLSS. As Nvidia emphasizes, the ARM version of the game is not planned for release, but the flexibility of the id Tech 6 engine made Wolfenstein: Youngblood "the natural choice for a technology showcase."
The second techno demo was The Bistro with real-time ray tracing and RTX Direct Illumination (RTXDI) and Nvidia Optix AI-Acceleration Denoiser (NRD) technologies. The demos were run on the MediaTek Kompanio 1200 ARM platform paired with a GeForce RTX 3060 GPU.
Both demos were made possible by Nvidia ported several RTX SDKs to run on ARM devices, including:
Deep Learning Super Sampling (DLSS), which uses AI to increase frame rates and create beautiful, crisp images for gaming;
RTX Direct Illumination (RTXDI), which allows developers to add dynamic lighting to their game environment;
Nvidia Optix AI-Acceleration Denoiser (NRD), which uses AI to render images faster with high fidelity;
RTX Memory Utility (RTXMU), which optimizes the way applications use video memory;
RTX Global Illumination (RTXGI), which helps recreate the way light is reflected in real life conditions.