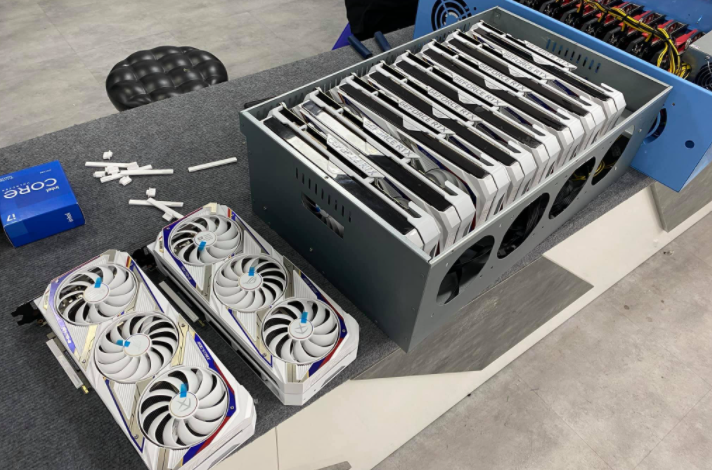 Last year, ASUS introduced the Gundam series of products to mark the anniversary of the popular anime franchise. The implication was that certain items of components would be produced in a limited edition and will fall into the hands of Gundam fans and collectors of equipment.
However, in Vietnam, the last remaining GeForce RTX 3080 video cards without the "crypto-limiter" are now sold in bulk already preinstalled on mining farms. Most surprisingly, even ultra-rare cards from the ASUS Gundam Limited Edition series are used. By the way, on eBay the price of the ASUS ROG Strix GeForce RTX 3080 Gundam 3D adapter starts at $ 2300.
Seeing such a rare video card that loses all its status and exclusivity in an ordinary mining farm, a reasonable question arises as to how they generally fell into the hands of such sellers. The mining boom has turned the entire industry upside down.
A source:
Videocardz