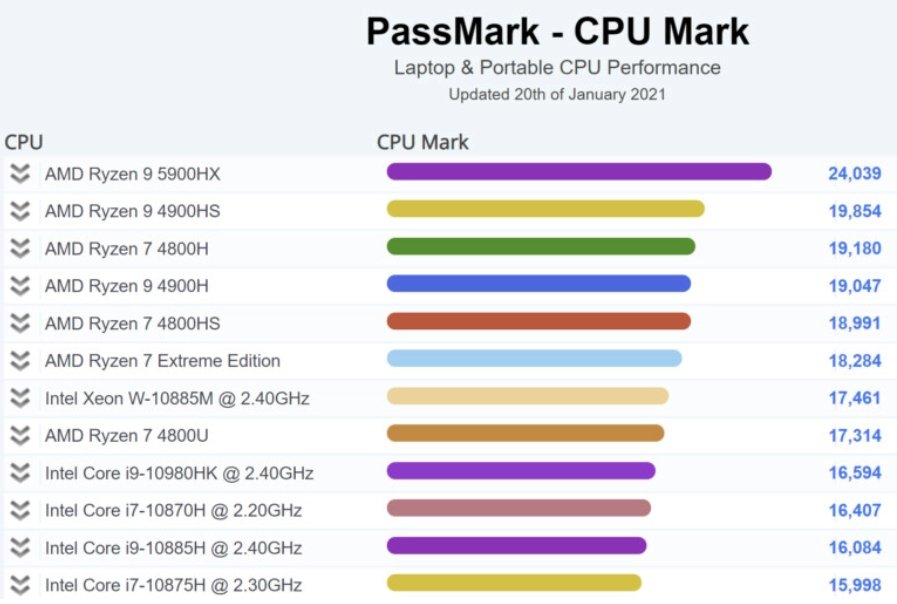 AMD last week unveiled its Ryzen 5000 (Cezanne) series of 7nm hybrid notebook processors. The new APUs use the Zen 3 microarchitecture, previously tested on Vermeer desktop chips, which has significantly raised their performance. In particular, Ryzen 9 5900HX 8-core/16-thread "stone" has won the title of the best notebook processor according to the test package PassMark.
Recall that in the arsenal of Ryzen 9 5900HX has 16 MB of total cache memory Level 3, a graphics module with improved architecture Vega and unlocked to increase the multiplier. APU operating frequencies range from 3.3 to 4.6 GHz in dynamic overclocking, and the nominal TDP is 45 watts.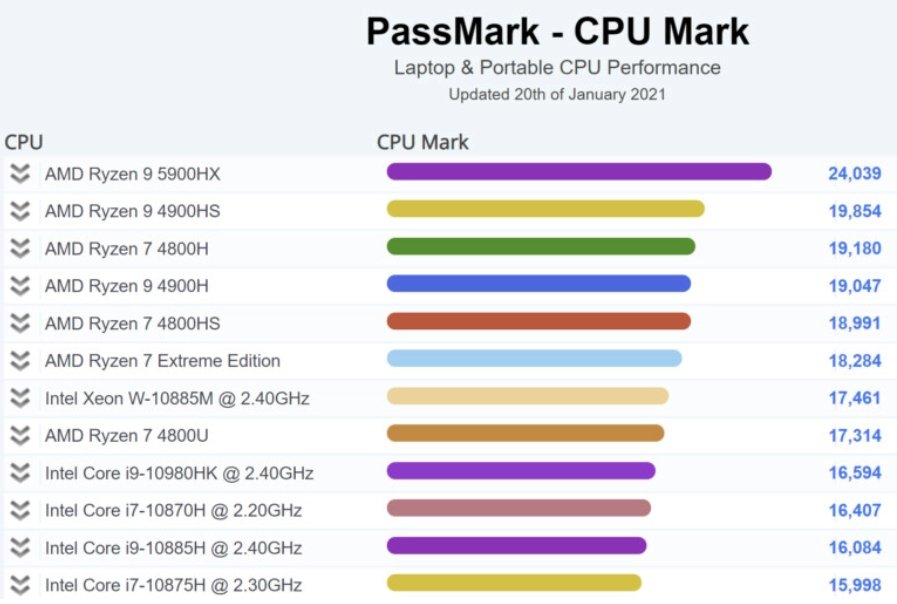 Top of PassMark mobile processors are represented by AMD Renoir/Zen 2 chips, but Cezanne (Zen 3) APU promise to boost their performance, as you can see from Ryzen 9 5900HX results. In addition to it, "red" is also preparing for the release Ryzen 9 5980HX with higher frequencies – from 3.4 to 4.8 GHz. Both processors can be found in advanced laptops for gamers.