While we are not seeing laptops with the new generation AMD Ryzen 4000 mobile processors, we can only admire the numbers in the benchmarks, which we will do today.
The AMD Ryzen 7 4700U mobile processor has been tested in the 3DMark Performance benchmark. The result turned out to be quite interesting since the performance of the central cores and integrated graphics are at a high level.
The passport characteristics of the Ryzen 7 4700U mobile processor are as follows: 8 physical cores without support for SMT technology operating in the frequency range 2.0-4.1 (in test 4.2) GHz depending on the load, 8 MB L3 cache, integrated graphics of the second generation Vega 7 with a core clock frequency 1.6 GHz, 15 W heat package.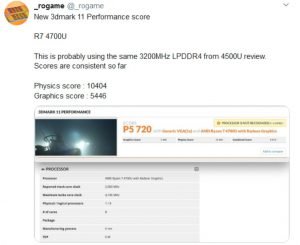 As testing shows, the central core of the new product is gaining 10404 points. The Intel Core i7-6700 desktop processor has roughly the same result, but its heat packet is at a completely different level – 65 watts.
Integrated graphics Ryzen 7 4700U scores 5446 points. For comparison, the discrete entry-level video card NVIDIA GeForce MX250 is gaining 4655, only it has a 25 W heat packet and 2 GB of separate video memory.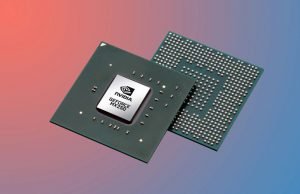 By purchasing a laptop with a Ryzen 7 4xxx processor, you get the performance of a full-fledged desktop processor and a video card slightly better than the entry-level level if a more productive discrete solution is not provided. The main thing is that the price does not disappoint.