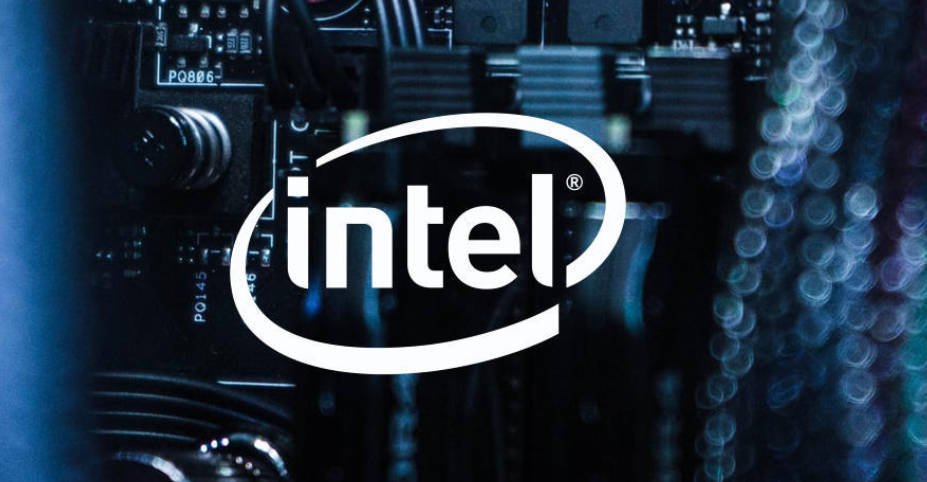 The Intel DG1 graphics adapter, whose formal debut took place as part of CES 2020, was recently seen in the Geekbench and 3DMark test suite databases. The leak source is the partners of the "blue" chip maker, who have already acquired a video card for the developers of DG1: Software Development Vehicle.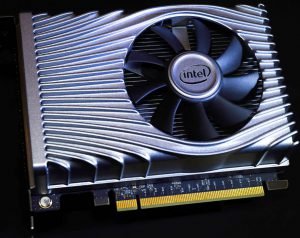 It's no secret that the technical characteristics of the discrete Intel DG1 adapter are close to the integrated video cores of Tiger Lake processors. In both cases, there are 96 Execution Units (EU) on the Xe graphics architecture. The operating frequencies of the GPU in the composition of the Discrete Graphics 1 accelerator, according to benchmarks, are in the range from 1.05 to 1.5 GHz, and the volume of the video buffer is 2.88 GB.
In the OpenCL test from the Geekbench 5 package, the discrete Intel DG1 video adapter scores about 12-12.5 thousand points. For comparison, a similar result is demonstrated by the GeForce GTX 750 Ti (12.5 thousand points), Radeon RX 550 (12.3 thousand points) and GeForce GTX 480 (12.3 thousand points).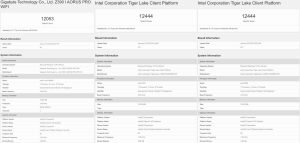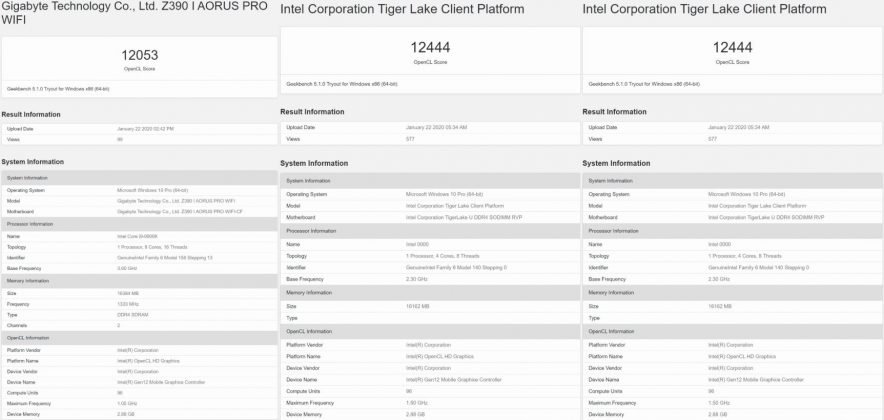 Meanwhile, 3DMark was able to compare Intel Discrete Graphics 1 not only with its sister iGPU, but also with Radeon Vega video cores as part of 7-nm hybrid AMD Ryzen 7 4700U and 4800U chips. Here the winner was the discrete adapter DG1, which scored 6286 "parrots" Graphics Score. A step below is the integrated Radeon Vega 8 GPU with a score of 6121 points, and Intel's next-generation integrated graphics lost to Radeon Vega 7: 3957 against 4699 Graphics Score.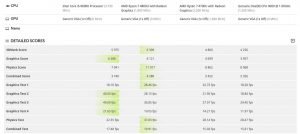 It should be borne in mind that we have before us DG1 engineering samples, and Intel will probably be able to increase the speed in the final product. However, you should not count on a multiple increase in productivity.