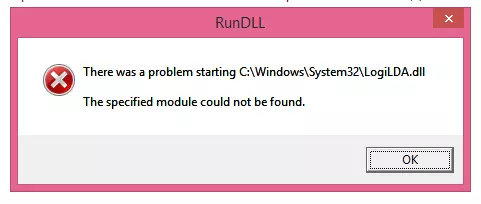 LogiLDA.dll: What It Means and How to Fix It?
Whenever there is a major Windows update, some users have a lot of problems. Not that the update was bad, these issues are mainly due to software conflicts, environmental issues, etc. Today we will discuss an error that mainly occurs after booting in Windows: When starting C: \ Windows \ System32 \ LogiLDA.dll T There was a problem: The specified module could not be found. This can happen after upgrading from Windows to Windows 10 or Windows 8.1.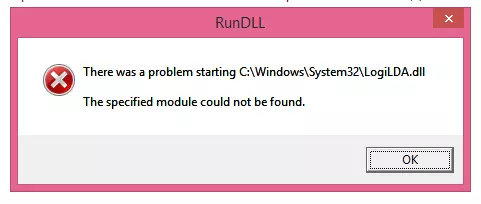 There was a problem starting C: \ Windows \ System32 \ LogiLDA.dll.
This error occurs due to an incompatible version of Logitech software, specifically the Logitech Download Assistant. This refers to the Logitech mouse, one of the most commonly used among PC users. Naturally, many users reported this error message. After some research, I found a way to solve this problem. To resolve this issue, follow these steps.
Restart your Windows device. Restarting your Windows computer, tablet, or hybrid device like Surface can fix a lot of problems and should always be your first try.Install the latest Windows update.
Method 1:
Open task manager
Go to the Startup tab and find LogiDA.
Right click on LogiDA and select Disable.
We have now temporarily disabled the launch of the Logitech Download Assistant from the computer. Now we have to delete the entry so we don't have to worry about it anymore.

For this:
Press Win + R and enter REG.
Now we need to back up the registry. Follow this article about backing up and restoring the registry.
Press the HKEY_LOCAL_MACHINE \ Software \ Microsoft \ Windows \ CurrentVersion \ Run key.
Search for Logitech Download Assistant and delete the entry
Now reboot your system for the changes to take effect.
Method 2:
If you don't want to view the entire registry entry, I will suggest an easier way.
Download CCleaner
Now install CCleaner and open it
Click on Tools -> Run
Now select Logitech Download Assistant from the list and click Uninstall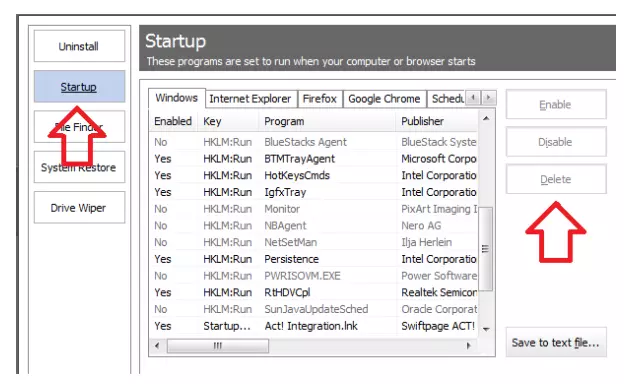 The process is much simpler and less complicated. After you've done this, you need to restart your computer for the changes to take effect.
I hope you find this article helpful. In case of any problems, please do not hesitate to leave comments in our comment section.